"Come now, Alice. It's only a dream"
"It's not a dream, it's a memory, and it makes me sick"
---
Corgi | 19 | She/ Her | A loaf dog | Single LMAO
---
Hey there, I'm Corgi. I'm a young adult who draws and writes for fun.
I love a lot of things and have my special interests that I can talk about for ages if people let me haha.
I have been drawing for 4+ years and still improving a lot.
If you want a friendly chat, hit me up in a note or reply to my featured comment <3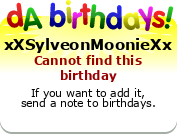 Amazing drawing made by
TheMiles
for my birthday 18-07-22

---


One of my best guy friends. I love them a lot and would break if something bad happened to them
---
Proud Co-founder

"This group is made by the amazing
TheMiles
together with me,
AllynaBean
and
pupprino
. Please, give it a visit!"
Other groups I'm part of




---
Ellie
- Main anthro sona
Pandora
- Second main anthro sona
Taika 'I will bust your kneecaps'
- Third main anthro sona
Munbuns
- Main fursona
Dandy
- Main MLP sona
Belle
- Second MLP sheep sona
Pixel doll made by
creepyponylover