post this on your page if you're a BVB fan:
We are the unholy,
We are the bastard sons of your media culture.
Our minds, and eyes, and bodies were born of your exclusion
An illusion you hide behind
You don't love a God, you love your comfort! (No offence to anyone who is religious; it's just part of the song)
To you we are filth, we are dirty, so be it.
We are dirty and unclean, a congregation of the unseen
Together we will set this world on fire!
This is the new religion,
Amen!
REAL BVB fans- know what BVB stands for
REAL BVB fans- doesn't like the band just because of Andy
REAL BVB fans- know who the only original member of the band is
REAL BVB fans- know more songs than Knives and Pens
REAL BVB fans- think Chance and Andy never gets old
REAL BVB fans- know every band members name and what they do
REAL BVB fans- know that Ashley Purdy is a GUY
REAL BVB fans- has made "Never Give in" their Motto
REAL BVB fans- know who smokes in the band, and who doesn't
REAL BVB fans- have worn their makeup like Andy's on a normal day
REAL BVB fans- would vote for Lightning Thunderstein if he ran for president
REAL BVB fans- know that it is now Biersack not Six, 6, or Sixx
REAL BVB fans- have this on their page

Help My Babies Live Please! (if you are truly grateful for my favorites or watches, I would like clicks on my babies or a donation of 1 point better than thank you comments since I don't usually answer the comments anyway because there are too many at once. Please and thank you!

)
My Scroll:
-
dragcave.net/user/XxShadowWolf…
My lil' sister's scroll:
-
dragcave.net/user/BlueHorse542…
My buddy 's,

, scroll:
-
dragcave.net/user/MomoScarletK…
This one belongs to my BFF

!
-
dragcave.net/user/Jordannolast…
This one belong to

's little brother
-
dragcave.net/user/dragonslayer…

:thumb196526838:
















:thumb95499324:









:thumb288801317:


:thumb200182677:

:thumb103712998:






:thumb161110908::thumb369620176:









:thumb66636705:



:thumb162734935::thumb64350001: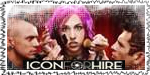 :thumb67797299:







:thumb72443160:






:thumb100356021:






:thumb73713645:






:thumb216200620:









:thumb184268586:

















:thumb312574549:








:thumb155037144:



:thumb179956586:









Favourite Movies
Pretty much all of the Studio Ghibli movies, True Grit, Brother Bear 1 & 2, ect.
Favourite TV Shows
Bleach, Naruto, Fairy Tail, Beyond Belief: Fact or Fiction?, World's Dumbest, Unsolved Mysteries, My Ghost Story: Caught on Camera, Paranormal Witness, ect.
Favourite Bands / Musical Artists
Black Veil Brides, Story of the Year, Rise Against, My Chemical romance, Simple Plan, Yellowcard, Breaking Benjamin, Rascal Flatts, ect.
Favourite Books
White Fang, pretty much any book that holds a collection of short ghost stories and/or urban legends, non-fiction books about animals. All others tend to bore me
Favourite Games
Kingdom Hearts, Pokemon, Pokemon Mystery Dungeon, Super Smash Bros Brawl, Dragon Quest, Final Fantasy, Kirby, Sims, Zoo Tycoon
Favourite Gaming Platform
Nintendo DS, Playstation, PC
Tools of the Trade
For drawing: Pens, pencils, crayons, and colored pencils. For sculpting: Hot glue and any sticks, rocks, pinecones, seashells, seeds, and dried plants I find For photography: My FUJIFILM FinePix F500EXR camera and anything I want to take a picture of
Other Interests
Besides writing, drawing, sculpting, gaming, listening to music and comedy,and anime; I really don't have any other interests, except for maybe hiking.