Art Status:
Requests - We'll see about that.
xxrosettacookiexx.deviantart.c…
Commissions - Closed
xxrosettacookiexx.deviantart.c…
Art Trades - Ask me.
Collaborations - Ask me.
DO NOT THANK ME FOR FAVES, LLAMAS OR WATCHES.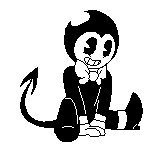 PLEASE READ INFO BELOW BEFORE YOU COMMENT/REQUEST/COMMISSION
To remind myself:
Make sure to spam Bendy art.
Stay in the Undertale fandom.
Try to be a proud FNaF fan like before.
Reqests
None (I cleared them cuz yolo)
Commissions
Harriett Pagedoll by

5 Fullbody Pastel Doodles by

Forgive me if i couldn't do your commission or come out late. I will send you the points back if I really couldn't anymore.
Tumblr:
unnoticedrose.tumblr.com/
ROBLOX:
www.roblox.com/users/115237917…
Amino: UnnoticedRose
YouTube:
m.youtube.com/channel/UCWp2MZW…
IMPORTANT: If you ever see someone with MY work, look in the description. If he/she didn't credit me, report to me.
My senpais: ((DEY WIL NOOTIC MEH 1 DAYZ!!1!))







My friends:
























kick me if i forgot.









Hey hey! What up my fellow watchers and visitors! Feel free to browse across my gallery for arts that you might find interesting c;
I'm a fan of Undertale, Five Nights at Freddy's, My Little Pony Friendship is Magic, furries, Bendy and the Ink Machine, and the anime, Fairy Tail!
Don't be shy to talk to me, about art trades, collaborations, and point commissions (no real money). It's okay to ask! And yes, I'd love to be in a collab with ANY of you c: double memes are the best actually *wink wink*
Oh, also, about requests, I do accept some of them, depends on the idea or mood if I want to do it xD
Send memes if you have some ;v
(I'm also an antisocial introvert, so keep that in mind...)
(Oh, and don't criticize me or my art unless I say so. I'm highly sensitive to those.)