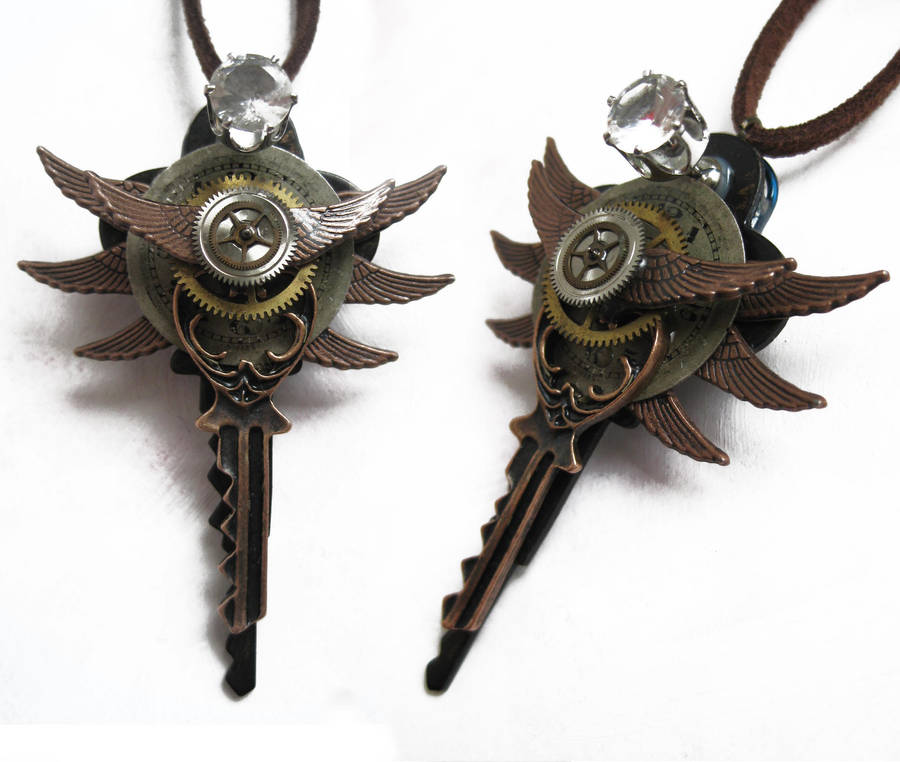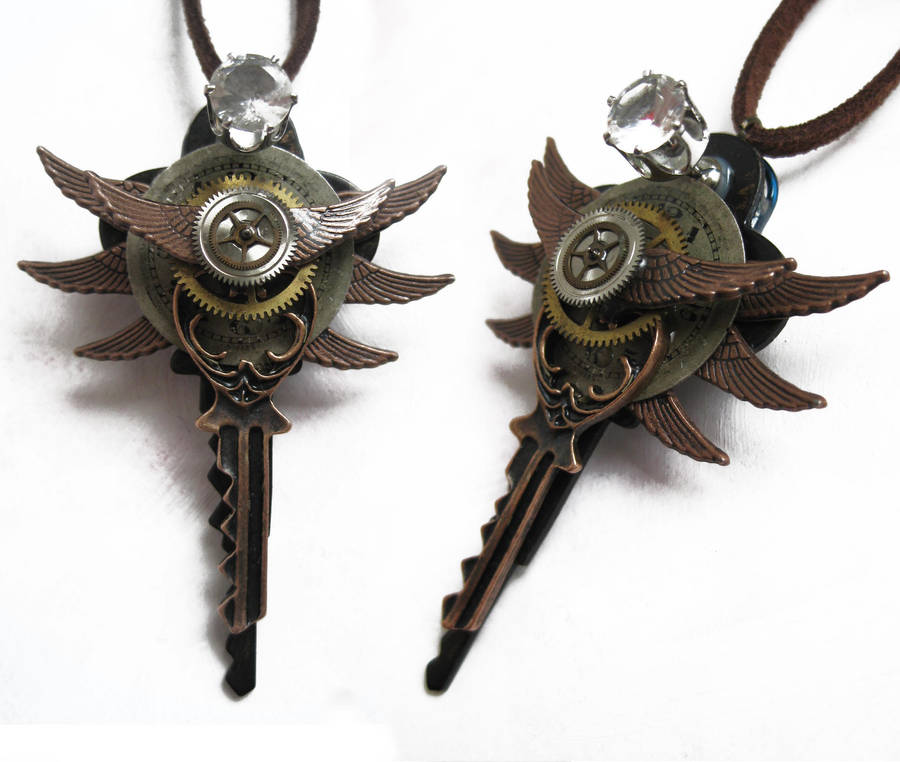 Available at my Etsy store
[link]
This steampunk necklace actually lights up!
See photo for example.
The LED light is pink.
Sorry the battery is not changeable will last a long time.
The pendant part measures 1 5/8" wide and 2 1/4" long.
Suede strap measures 31".
To turn light on push pin in and press hard (twist if needed to stabilize light)
You can even completely take out the crystal stud out if you don't wish to not have the bling.