Hello guys!
Last time I announced the opening of the commissions only on this site and the subscribers from the Vkontakte site were offended at me.
Therefore, I promised that the next time I would announce the opening of commissions there first. So I did. Therefore, the open slots are already occupied, but there are still places on the waiting list.
I also increased the number of slots on the waiting list to 30.
Please write me a private message if you want to reserve a slot, not in the comments, otherwise I can not immediately see your message.
Slots:


1. - Anonymous

2. -


3. -

4. - Anonymous 2

5. -


Waitlist:
1. - Shino
2. -

3. -

4. -

5. -

6. -

7. -

8. -

9. -

10. -

11. -

12. -

13. -

14. -

15. -

16. -

17. -

18. -

19. -

20. -

21. -

22. -

23. -

24. -

25. -

26. -

27. -

29. -

30. -

_______________________________________________________________________
- slot confirmed---------------------------

- working on sketch (paid)---------------

- working on lineart (sketch finished)---

- started coloring (lineart finished)------

- postprocessing---------------------------

- finished ----------------------------------

Price list and information on how to make orders can be found on these links:

How to order.Ordering process
- If you have already reserved a slot, I'll note you about your turn and start waiting for the reply with the following form filled
(1 slot – 1 form):
1. Commission type (bust, halfbody, fullbody,)
2. Coloring style (fullcolor, flatcolor, lineart)
3. Background (transparent, solid, simple, low detail, high detail)
4. Number of characters
5. Character info
- Name/age
- Personality
- Reference pictures (or at least good descripton and color scheme, but note that I cannot read your mind)
- Everything else that is important and can help. I mean, you don't need to tell me the whole story behind the character, but some
attention to details can be really useful.
6. Pose/action/emotion description. You may leave it to me, but if you want a specified one, fill this.
7. Background description (if detailed background is chosen), better with references. Otherwise I draw what I think fit.
8. Extra information (if you have something else to tell about your order)
If you

Commission info. Price list. [Updated]Hi everyone!
Don't hesitate asking any questions if something about slots, prices and terms is not clear from my writing.
I draw bust, halfbodies and fullbodies, from simple line to full color.
Here are the prices:
Bust
LINEART $25
FLATCOLOR $38
FULLCOLOR $50
Waist up
LINEART $38
FLATCOLOR $50
FULLCOLOR $75
3/4 to Fullbody
LINEART $50
FLATCOLOR $75
FULLCOLOR $100
- Additional characters each for the same price as first
- Simple background (transparent, solid, gradient, abstraction) is free.
Detailed background/entourage is 30-100+$ depending on complexity, very complicated backrounds are discussed personally.
Examples
LINEART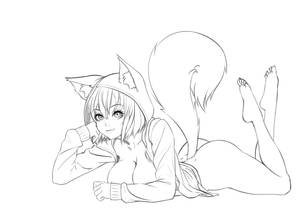 FLATCOLOR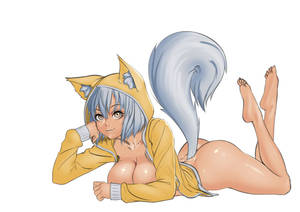 FULLCOLOR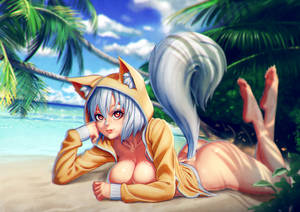 _________________________________________________________________________________________________________________________________________________________________________________
I DO:
- H