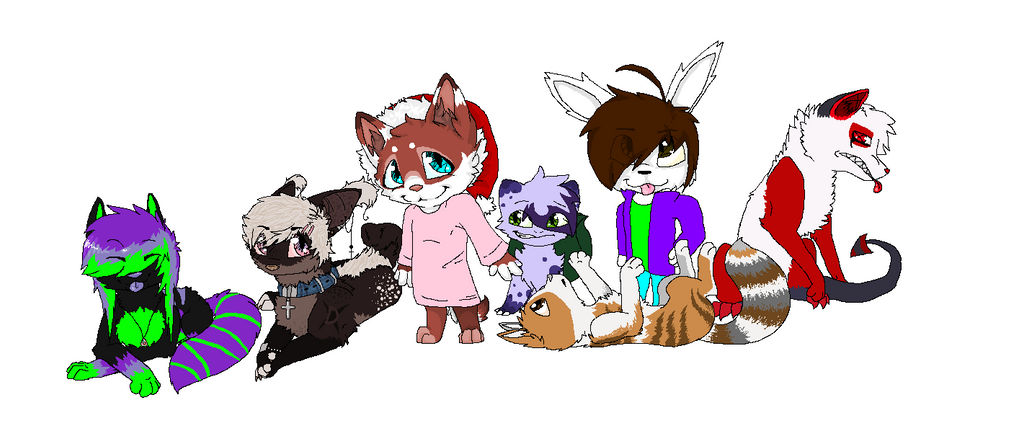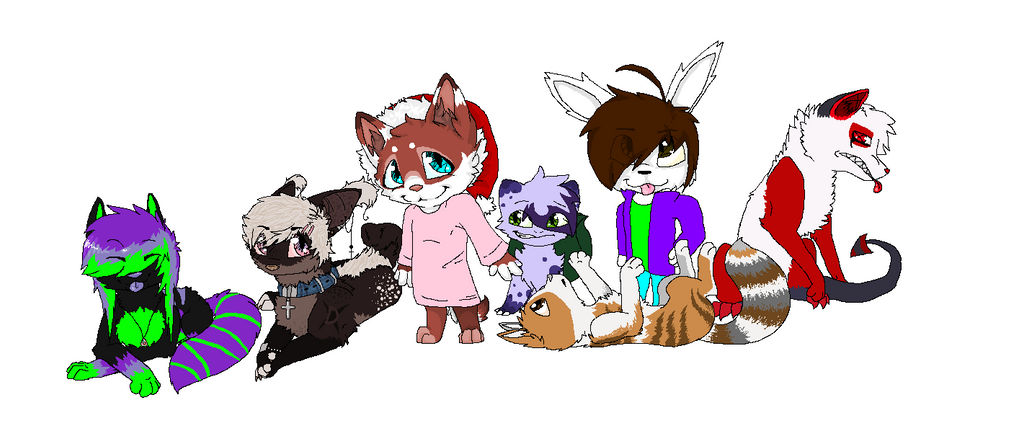 Watch
Yeah. These are the people that I care about on here, even if some of us don't really talk anymore or have grown apart some.. But you'll always be considered as a friend to me.
Characters: (In order from left to right)


~

xPluggedWolfx


*

DraqhaneII
(Myself)


=

CordlessStereo


=

SpitfiresOnIce


~

WonderSparks


~

Sejjie


Sorry if I messed up any markings or colors. I tried my best. And this couldn't be finished by Christmas due to the fact that my tablet broke and I just got a new one /on/ Christmas. Besides that, I'm kinda a procrastinator uvu" Anywho, I was trying out a new style with this as well. I sorta like it. .-.

Also, thank you DeviantART for completely slaughtering the quality of this picture.

ohmygoodness im in there. thank you!
Reply

Reply

Thank you, and you're welcome, too uvu I hope your Christmas was fantastical ouo
Reply

;; emileeeeeeeeee
i miss talking to you youre like in my best bros list
;o;
we should exchange numbers again
Reply

This is fantastic *-* thank you c':

I've missed this place ;-;
Reply

Aww c:
I know I'm bad at talking, and that's why I tend to grow apart from people. It happens a lot, and I hate it. but I'm very glad you still consider me a friend

You'll always be a friend to me too c:
Bienie looks so adorable in here! Those eyes, and that pose, so cute! You have developed a really nice style, this is great! I love how everyone else looks, as well. c:
Thank you so much for including me in this. You have no idea how happy it made me. <3
Reply

Thank you thank you thank you uvu And, you're welcome, too. ;u; <3
Reply

hUFFS LOUDLY AND HUGS THIS




aaAAA you drew Drag so cute and adorable and hnn q < q <33

the quality may be slaughtered bUT YOU CAN STILL SEE THE AWESOMENESS




aaa i procrastinate too don't worry lol

i still have to do pixels for some people as gifts and hhh i'm so late
Reply