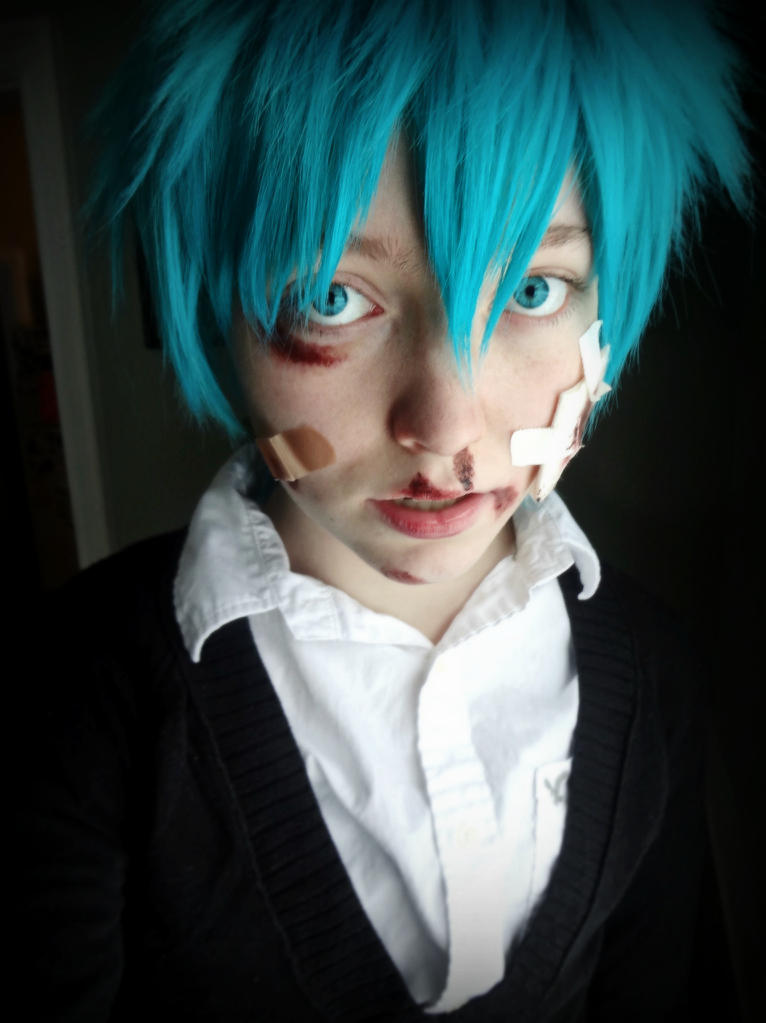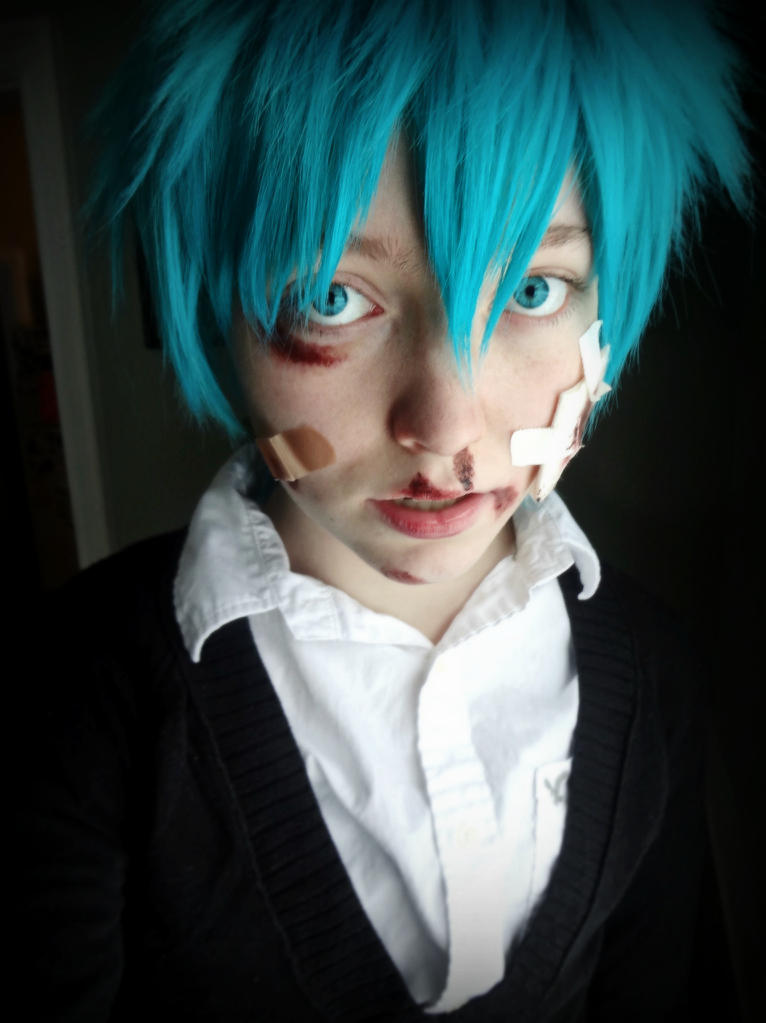 "no problems" the words come out so light
but in return it's gone to the air
it's a mistake, what a mistake
it's a matter of finding the odd one out in the end
it rolls again!

one more time, one more time
each day i will be rolling one more time
so he says, so he says
as he plays the meaning of it to his spoken words
are u ready yet?
not so ready yet
the future is still so far away to me
so im holding my breath, just now

This photo wasn't even from the shoot (I took it directly afterwards because I wanted a nice close up of my makeup) my fingers were so cold I could barely hold or operate my camera xD
But I ended up looking super pathetic in this picture, so I figured I'd share it~

(I know I know, more Mikuo spam. I'm sorry D: I just love these pictures >.< )

Makeup,photo,editing,etc. by me
Myself as Rolling Boy Mikuo Hatsune from VOCALOID

Reply

Reply

||so cute

Reply

The make-up is great (it really looks like you've been beaten up xD) and the color of the wig and your eyes is amazing ♥
Reply

whoooo the fck beat you up? >;[
imma kill them.
Reply

Oh wow...this is totally amazing! You did a great job with the makeup. It looks very realistic xDD
Reply

can i say anything? i saw it and i worried thinking that someone punched you.... KILL ME NOW ;n;
the makeup is so good.
and i don't think that it looks pathetic
Reply

lol thank you so much for the concern haha!
I guess that means I did a good job

well I meant pathetic in the sense that I kinda look like a kicked puppy xD
Reply