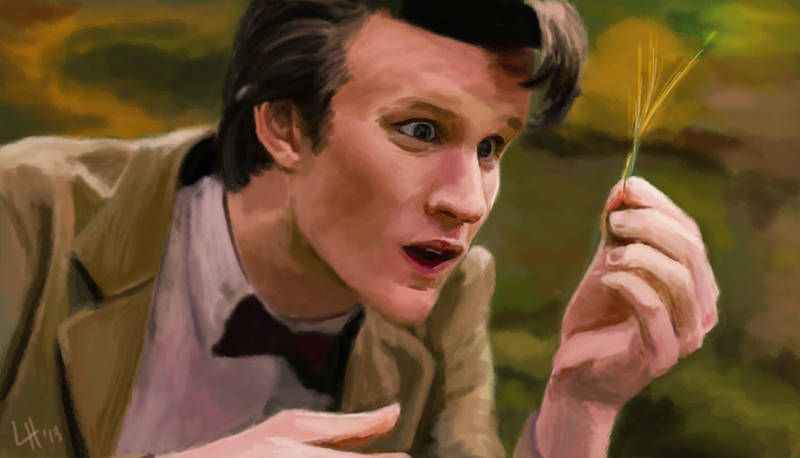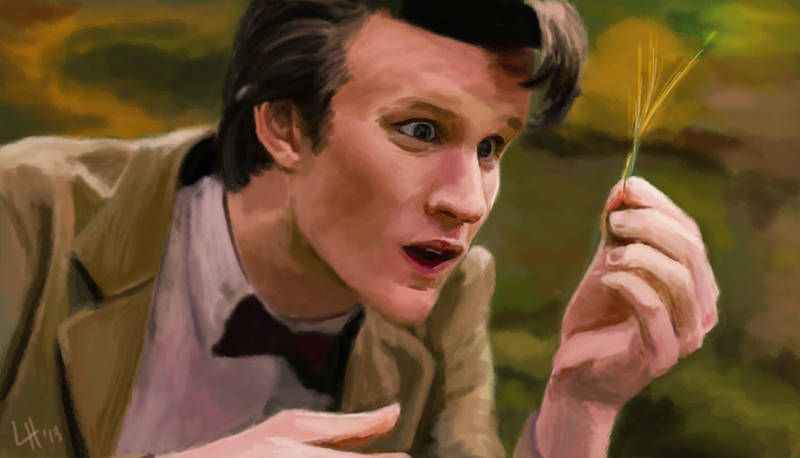 A tribute to Matt Smith's portrayal of the Doctor. It took me awhile to get used to him but I love his innocence.

Here's where you can find prints: [link]

brilliant! simply brilliant!
Reply

Wow, this beautiful! Also, I really have to agree with you, the innocence and juvenility of that man is just something The Doctor needs! He's like a curious puppy dog all the time XD
Reply

Yes! I read the 9th is referred to as the Tiger, 10th as Tigger, and the 11th as an uncoordinated housecat who pretends that he meant to do that after falling off a piece of furniture.
Reply

Well, I guess so. The man is all limbs, so no wonder he keeps tripping over his feet. He get's pass, however, for walking into a tree in "The Eleventh Hour", since he was newly regenerated. Still funny XD
Reply

Ha-ha, really nice capture of him being amazed

Reply

baha it took be a while too, david tennant was to perfect! but i'd say i've grown to love matt smith just as much as david :3
Reply

I hate that it's so long until the next one. The Christmas episode is clearly not tiding me over... >__>
Reply

Awesome~ I love Matt Smith and I'm new to the Doctor Who fan-dom.. :b
Reply