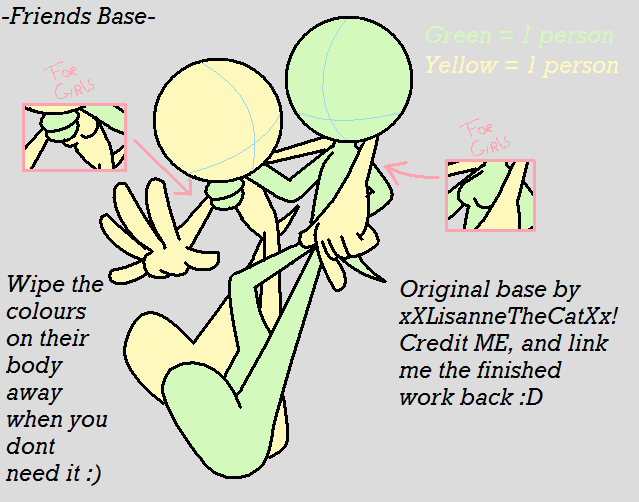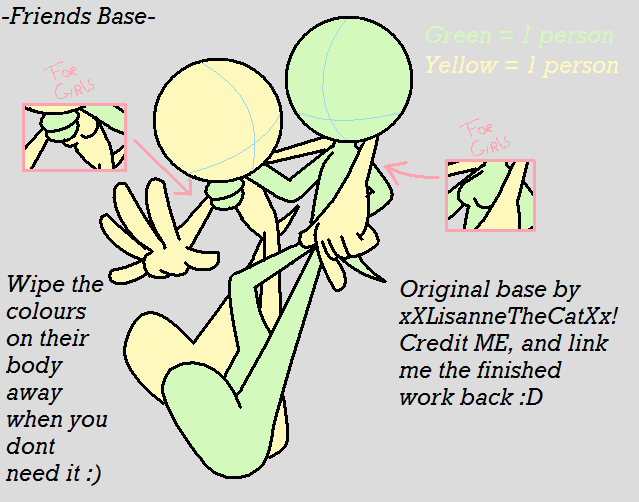 Watch
©2010-2019

xXLisanneTheCatXx
Plz follow the instructions on the picture for using it x3
You got my premission for editing things.
Rules:
1. Credit me. <-- IMPORTANT XD
2. You may can edit some things.
3. Link in the Artist's Comments the empty base back.
4. Link me your work! :3
I gave the body's each an different colour.
Wipe it away when you dont need it X3
You also can use this base for couple's, party's and other.
Good luck!