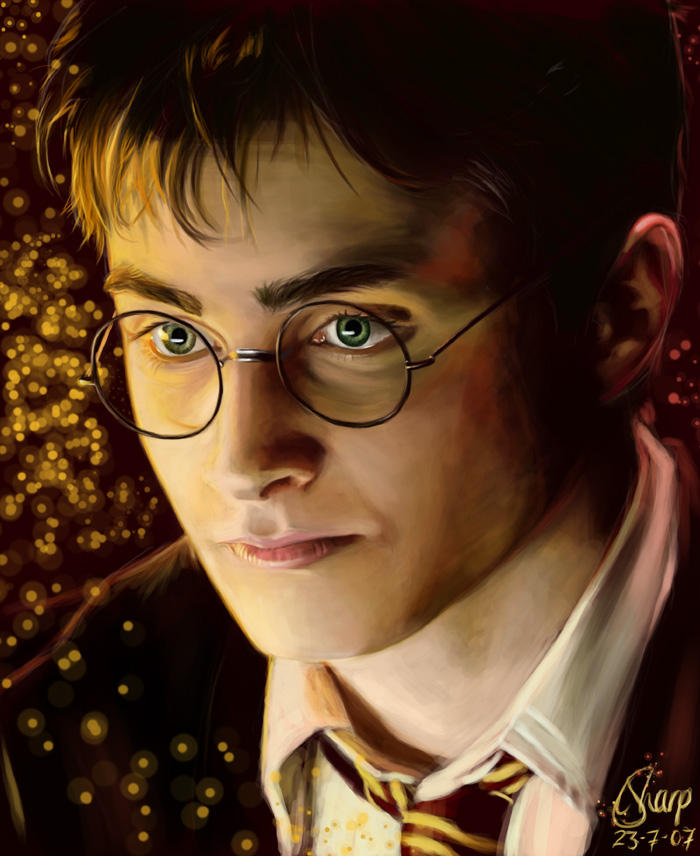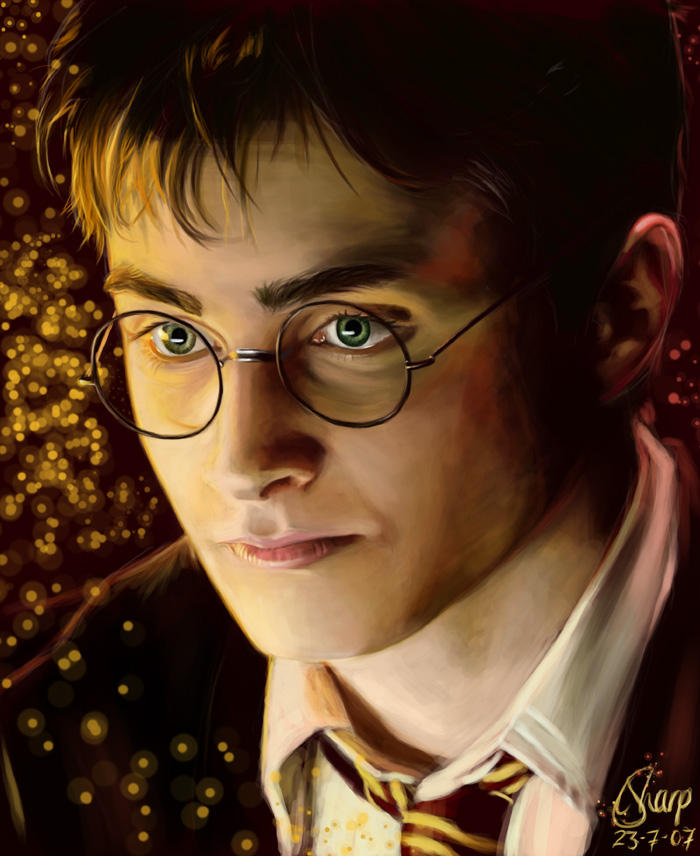 Watch
Daniel Radcliffe - Harry Potter

ref from The Order of the Phoenix film.

It took a lot longer than usual to get this one going right and there are still things that I don't really like.
The spec frames are exactly the same size as in the ref, but I know they look odd! And the irises were also different but I decided to do what the ref said.

I probably overdid the sparkles on the left, but it needed something!

Photoshop 7
6/7 hours maybe...