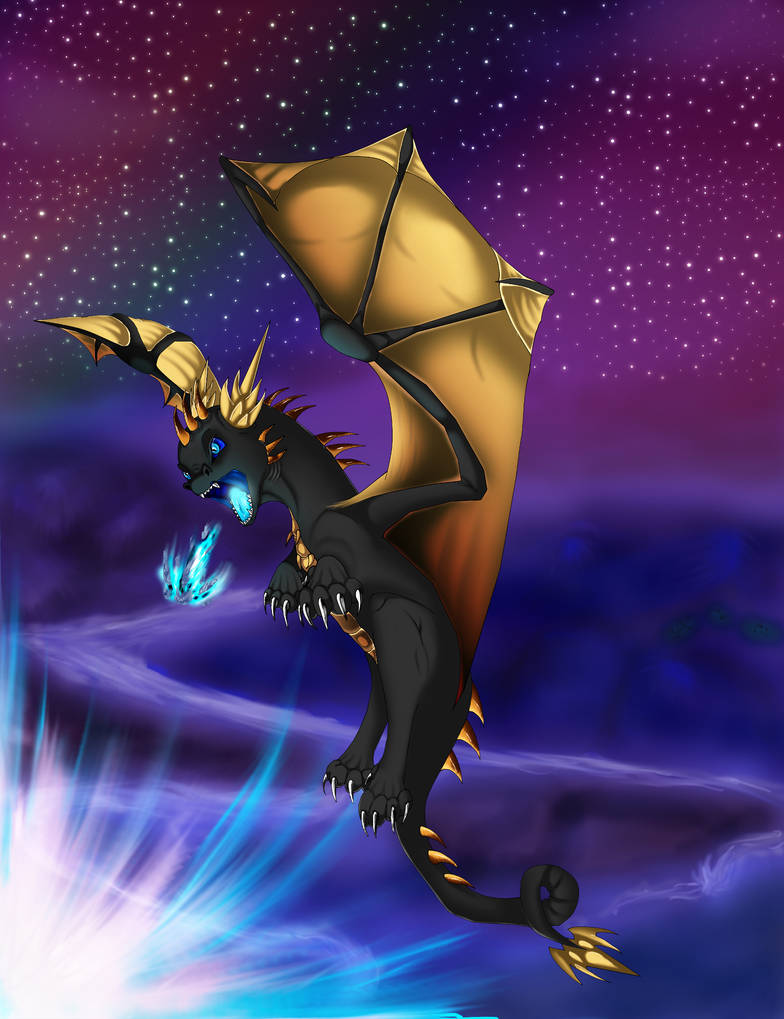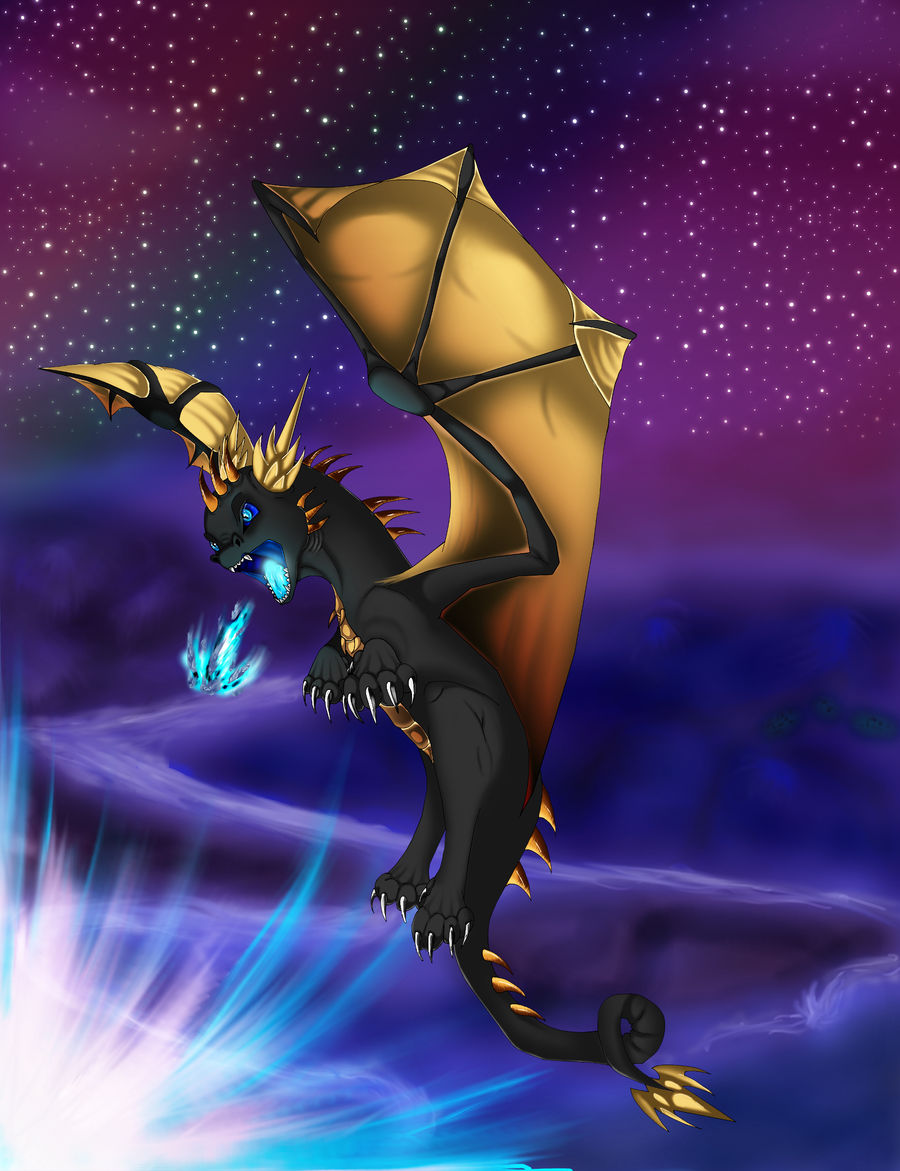 Watch
Piccy of Nightblade.
Ooo, look, its a new tail blade.

I had lots of fun with this one!

But...it took days. I guess that was because I took about an hour a day. Stupid exams...

Made with: GIMP
Time taken: About four hours.
Character (c): =xX-Starduster-Xx
First, something great about this drawing is that the background is not very detailed. That makes it great because it will allow you to focus on the dragon. If you put to much in a drawing it makes it hard to focus on one thing.

Another thing that popped out to me was the color scheme; the colors blend very well together.

The shadowing and highlighting I thought you did very well.

Another thing that is unique about this drawing is the horns and tail blade...very unique.

The last thing I want to point out is the breath he is breathing out; it looks very abstract and unique. It's not like normal dragon breath and it adds an extra puff of creativity in our artwork.
The Artist thought this was FAIR
15 out of 15 deviants thought this was fair.