Hello, I am 21 years old and I love DA.

I like to draw fan-art, chibis, fantasy, and OCs. I do requests so ask away.

I have so many ideas and I love to express them through art and writing.
I am a Yaoi/Yuri fan girl, a hopeless romantic for all love.

I'm a very loving and I hope I'm loved too.

~Angel Sherubii.
My new Tumblr account-
angelsherubii.tumblr.com/
(I don't use it much...
Twitter! (I use this more!)
twitter.com/AngelSherubii



Live each moment like your last.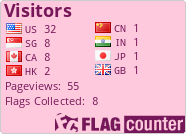 :thumb302834897:

:thumb302837389: :thumb302834629:





:thumb321017752:
Current Residence: Newfoundland & Labrador
Favourite genre of music: Sound Tracks, Anime songs, Alternative, songs with good messages
Favourite style of art: Manga, Chibi, Comic, Yaoi, Yuri, Fanart, Theme Challenge.
Operating System: Windows 7
MP3 player of choice: iPod
Wallpaper of choice: Fanart
Favourite cartoon character: to many
Personal Quote: I'm a doofus.
Favourite Visual Artist
my friend Jacklyn
Favourite Movies
Not that big on movies.
Favourite TV Shows
Anime, Naruto, Attack on Titan, Deathnote, Soul Eater, Ouran Host Club, Big-Brother,MythBusters, Game shows, Criminal Minds, CSI Miami, AFV, Wipe Out, Mayday, Supernatural
Favourite Bands / Musical Artists
.Fun, Adam Lambert, Hedley, Marianas Trench, All Time Low, many more.
Favourite Books
Harry Potter, Manga, Catcher in The Rye, Night, The Talented Mr. Ripley, Mortal Instruments
Favourite Writers
My friends Alli and Skander, Stephen King, J.K. Rowling
Favourite Games
Naruto, Harvest Moon, Rune Factory, Resident Evil, Final Fantasy, KH, Mario, Legend of Zelda, Dragon Age, Crash Bandicoot, Mystery and Puzzle games, Silent Hill, Dead Space, Assassins Creed, Maplestory, Rhythm Heaven, Trauma Center, Fire Emblem, SSB
Favourite Gaming Platform
3DS/DS, PS, PS2, PS3, PC, NES, Wii, GC.
Tools of the Trade
My imagination, paper, pencils, Microsoft word, camera.
Other Interests
Drawing, Anime/Manga, HarvestMoon, Final Fantasy, KH, RuneFactory, Video games,Singing, Dancing,Writing, Imagining, Playing Piano