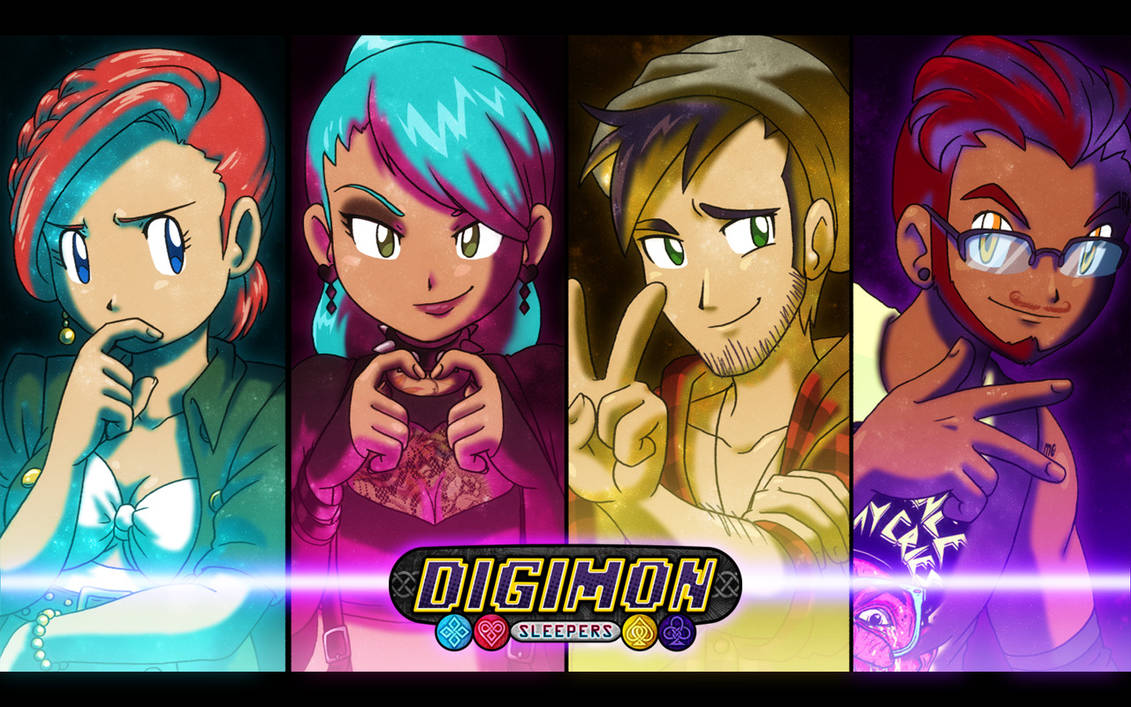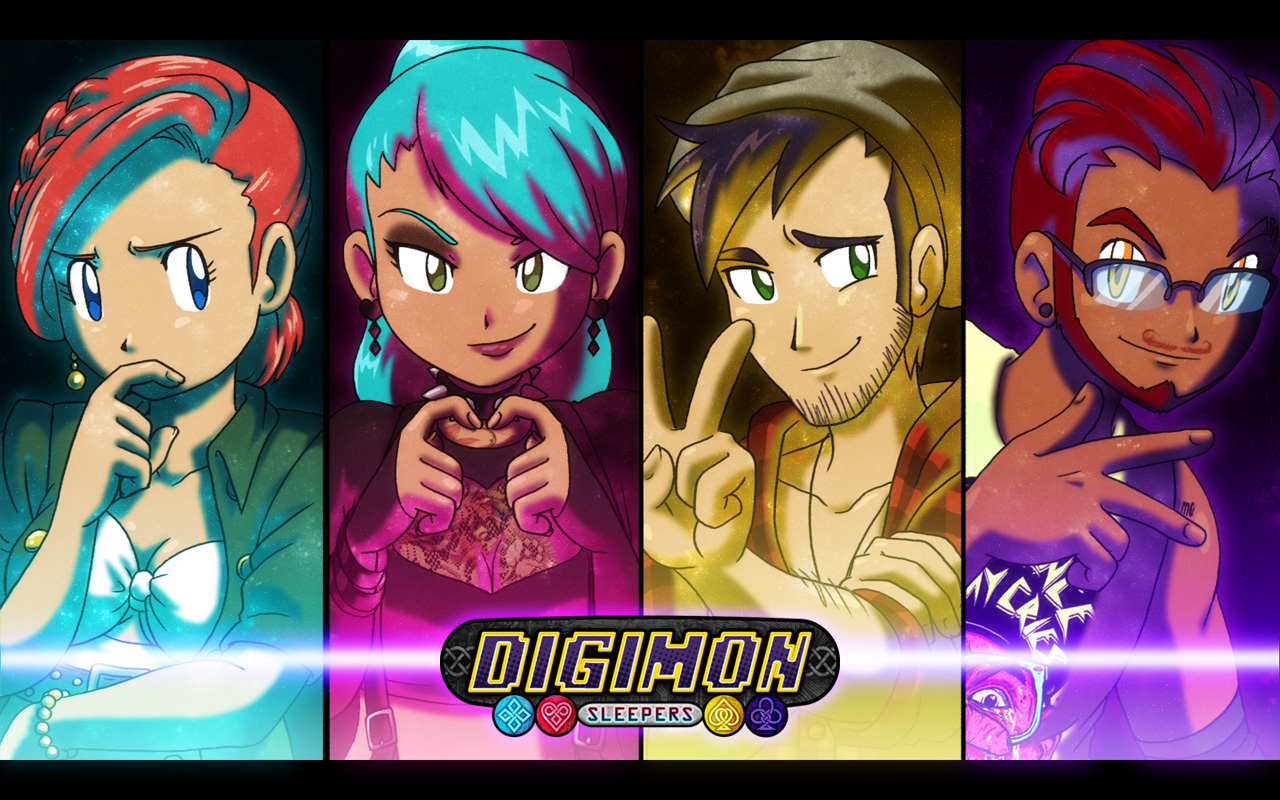 Watch

Sorry I'm super dead on here. Really I'm super dead everywhere.
Wallpaper I did for Sleepers a couple updates back! After seeing the Sailor Moon S covers, I really wanted to do the whole galaxy-shading thing for a Sleepers pic, since it's one of the visual styles for the series.
I dunno how obvious it is, but they're all making letters with their hands. CMYK, the basic colours of colour printing, was the source of this team's Digivice colours. Except, after dealing with Rose in Reboot, I decided I never wanted to work with black again, as it makes for terrible lighting effects. So Adrian ended up with dark purple instead. And yeah Ryan's moreso making a V, but use your imagination, his arm is the stem of a Y.
If you're not reading Sleepers yet (and have finished Reboot),
you totally should be.
Characters ©
bluster-squall
,
H-Boogie
,
xuza
Art © Me,
xuza
Galaxy stock:
zummerfish.deviantart.com/art/…