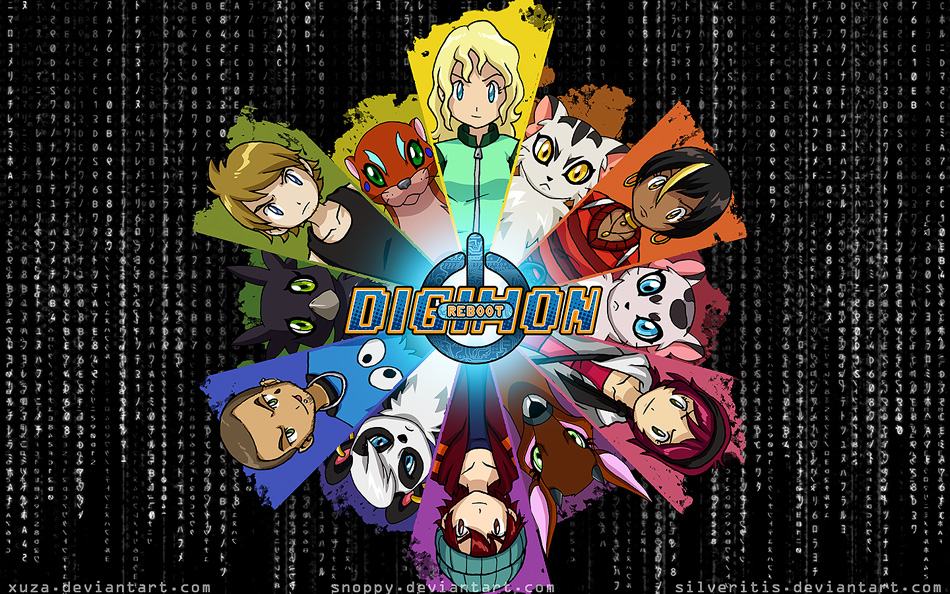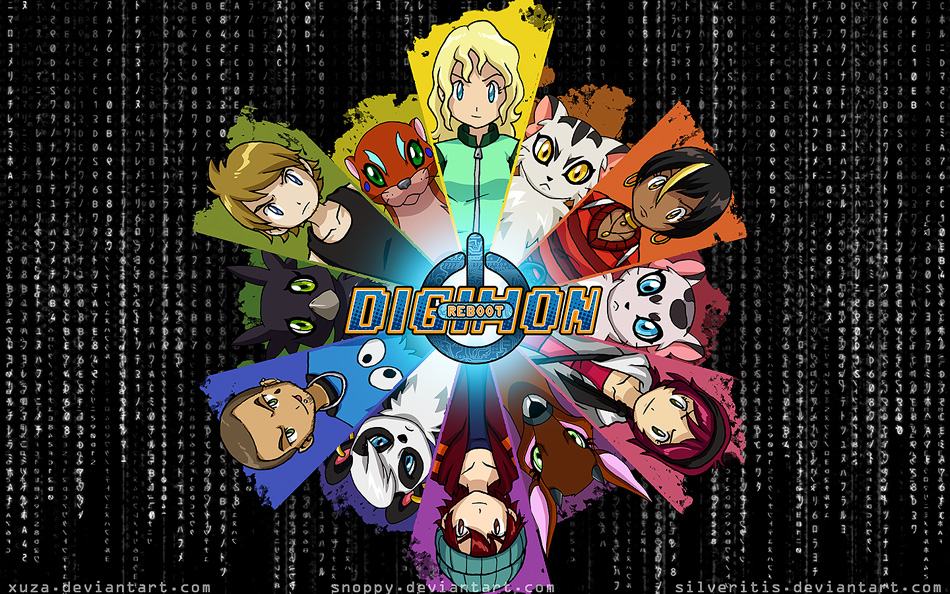 Watch

One thousand digital years ago, the Digital World was ravaged by a terrible war. The gods, those who were once guardians of the World, were locked in a battle against a parasitic evil which threatened to engulf everything in its path. As a last resort, the gods sacrificed themselves to create one final, massive blow against the plague.

The titanic explosion had a devastating side effect: the Digital World was rebooted.

What none of them expected was that the parasite had shielded itself just enough for a small part to survive the cataclysm. It recovered, and swiftly grew to rule the renewed World. With the gods left as less than memories, it made its thousand-year progress unhindered.

Twenty human years later, the parasite has begun to burrow into the real world.
RELEASE DATE:
AUGUST 2010
FYI 1,000 digi years = 20 human years.
Digimon partners are to the right of their tamers. Counterclockwise from the top:
Piper Swift and Caesarmon (
bluster-squall
)
Tom Lay and Poemon (
tomgiest
/
xuza
)
Reyes Louis and Ailurmon (
H-Boogie
)
James Parker and Odocomon (
bluster-squall
)
Eva Jarvis and Irbimon (
xuza
)
Frankie Pitel and Siberimon (
H-Boogie
/
xuza
)
Art by me.
Digimon REB00T Website