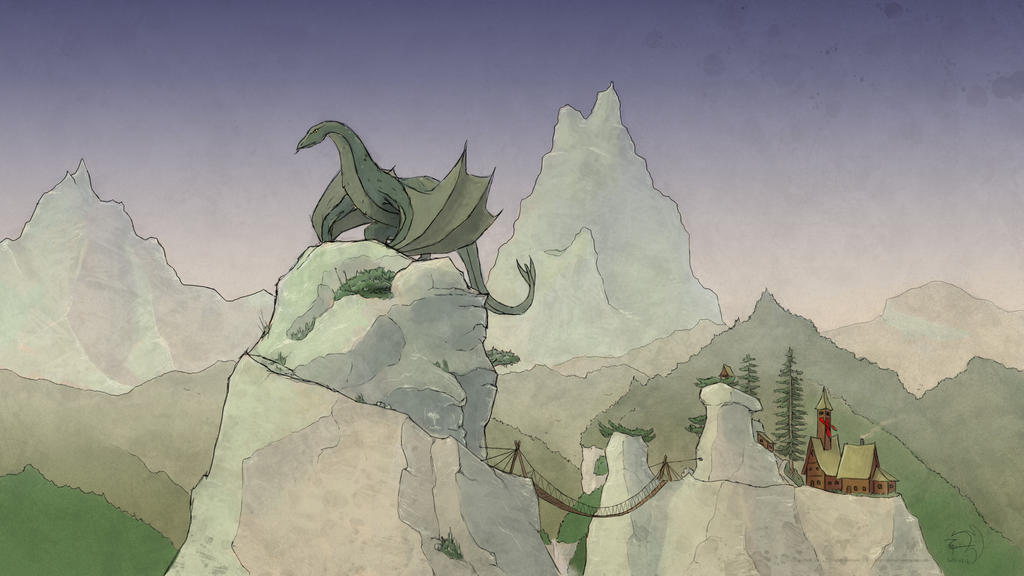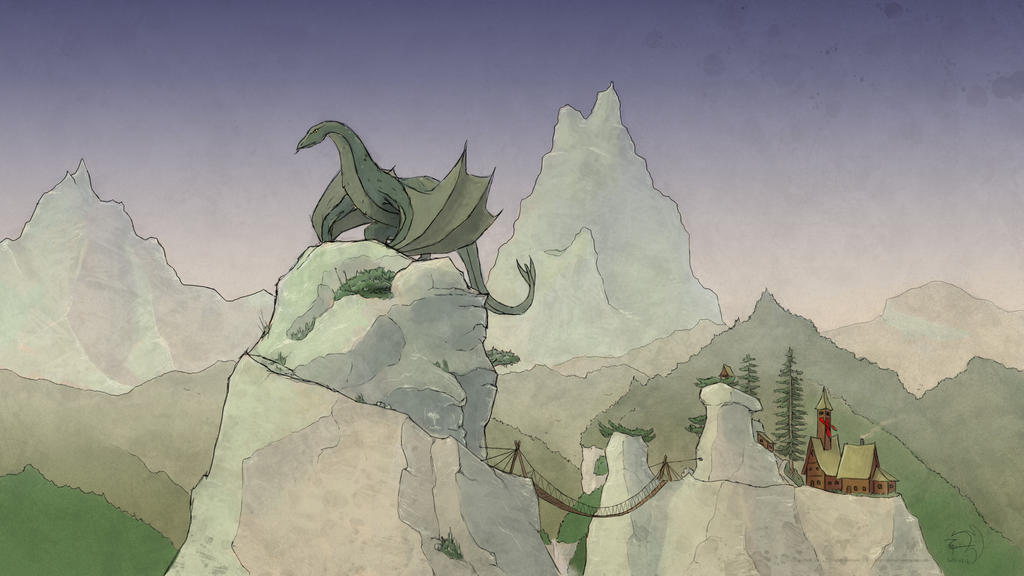 Watch
As unbelievable as it sounds, there's still some races that — unlike humans — manage to approximately get along with other creatures living in the wilderness. Of course such examples are rare and few in between, which is why the more curious among the men try to make friends among the local tribes and build small outposts nearby to satisfy their curiosity.

This is the Wyvern outpost, where men go to study one of the few kinds of mountain wyverns.

---

That's as far as fantasy paragraph of the day goes. Took about ~10 hours (eyeball estimate). Made in GIMP, using tablet and custom brushes.