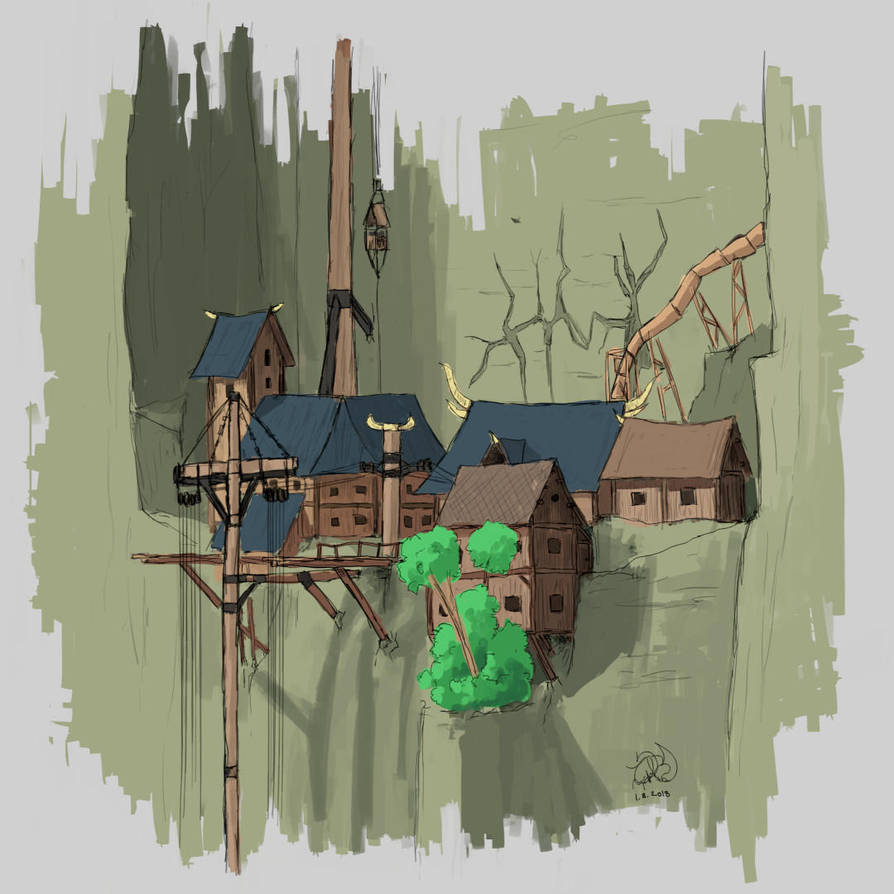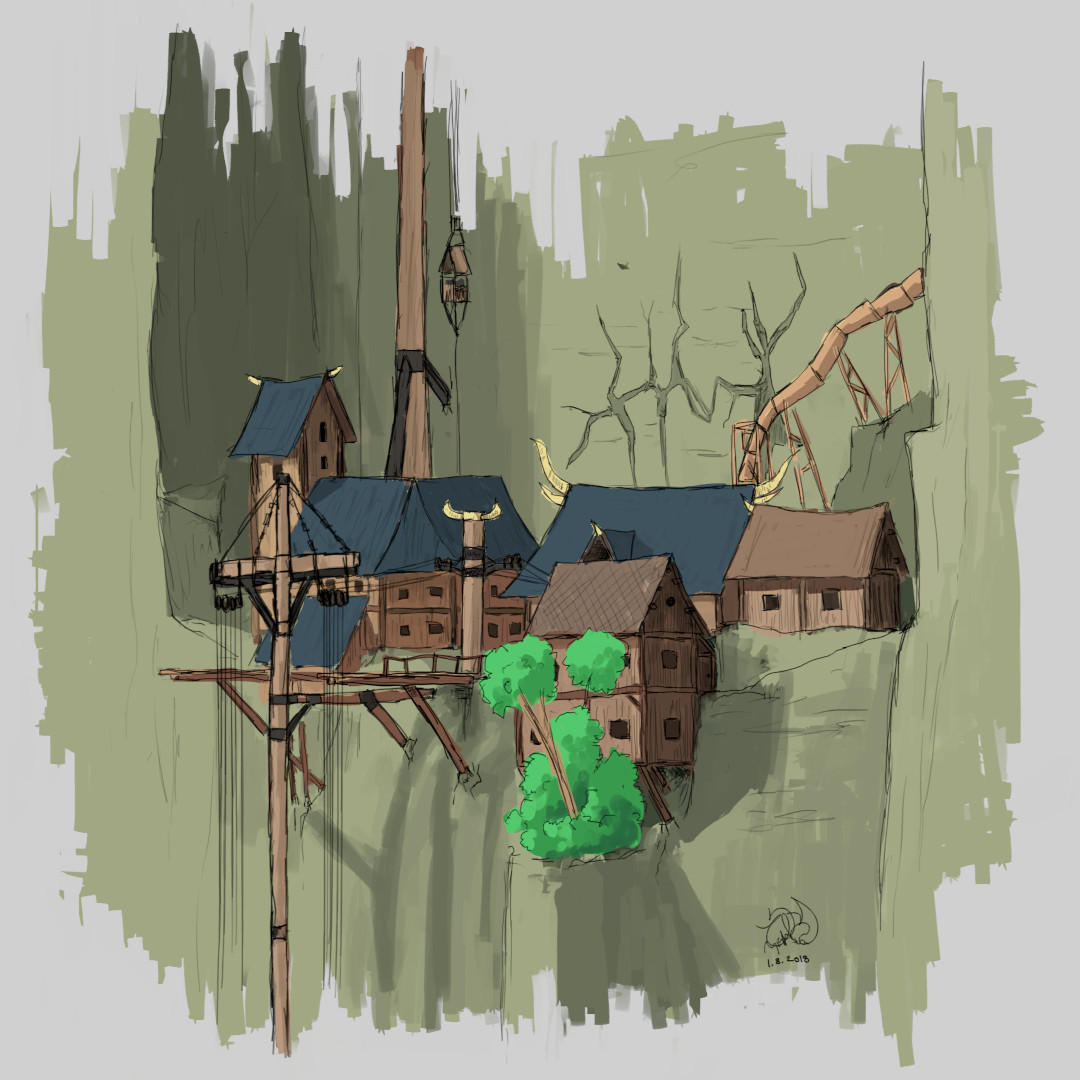 Watch
So I got a new tablet and decided to take it for a test.

If my D&D campaign could keep pace with the ideas for cool locations I come up with, that would be great.

At the moment, one of the landscape ideas I've got in mind is something somewhat similar to pre-cata Thousand Needles area in World of Warcraft. Steep, nearly vertical canyons and towers of rock. Having settlements surrounded by vertical drop is sensible (easy to defend). With deep (and sometimes very wide) canyons going through (what would otherwise be) a flat land also creates plenty of situations where path from place A to place B is interrupted by a tall wall. In such places, lifts usually make some sense.

In some cases, the canyon walls aren't straight enough (or are too tall) for a single lift to go the entire way from top to bottom. In such cases, there's usually two lifts, with one ending right next to where the next one begins.