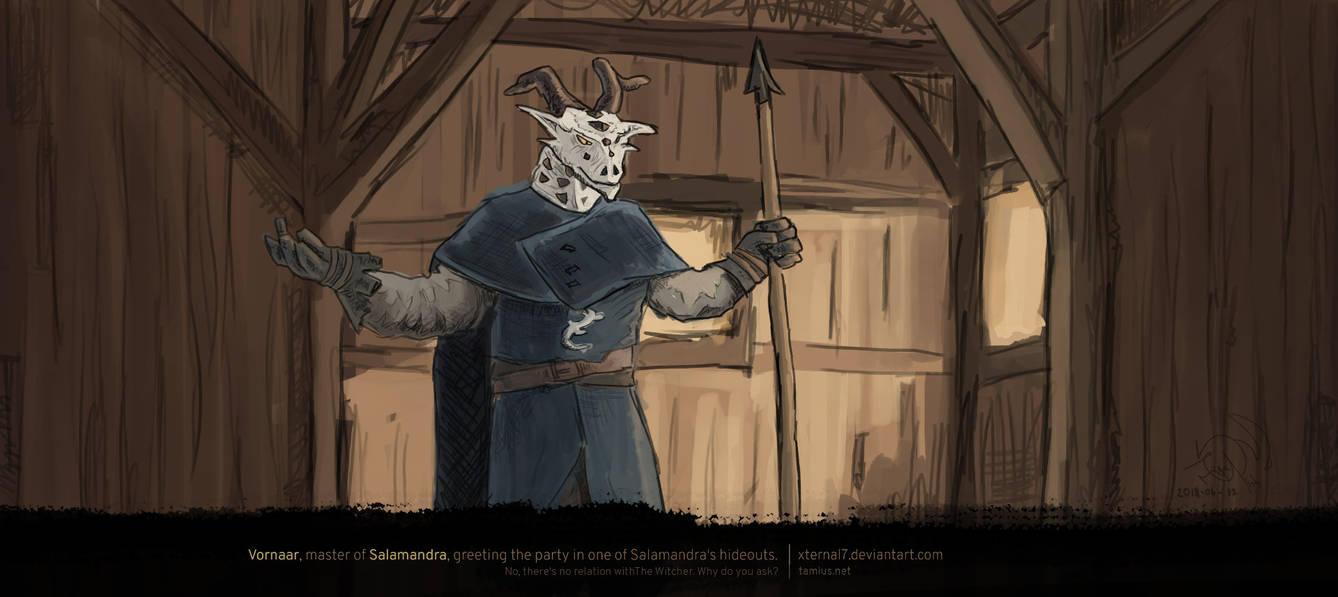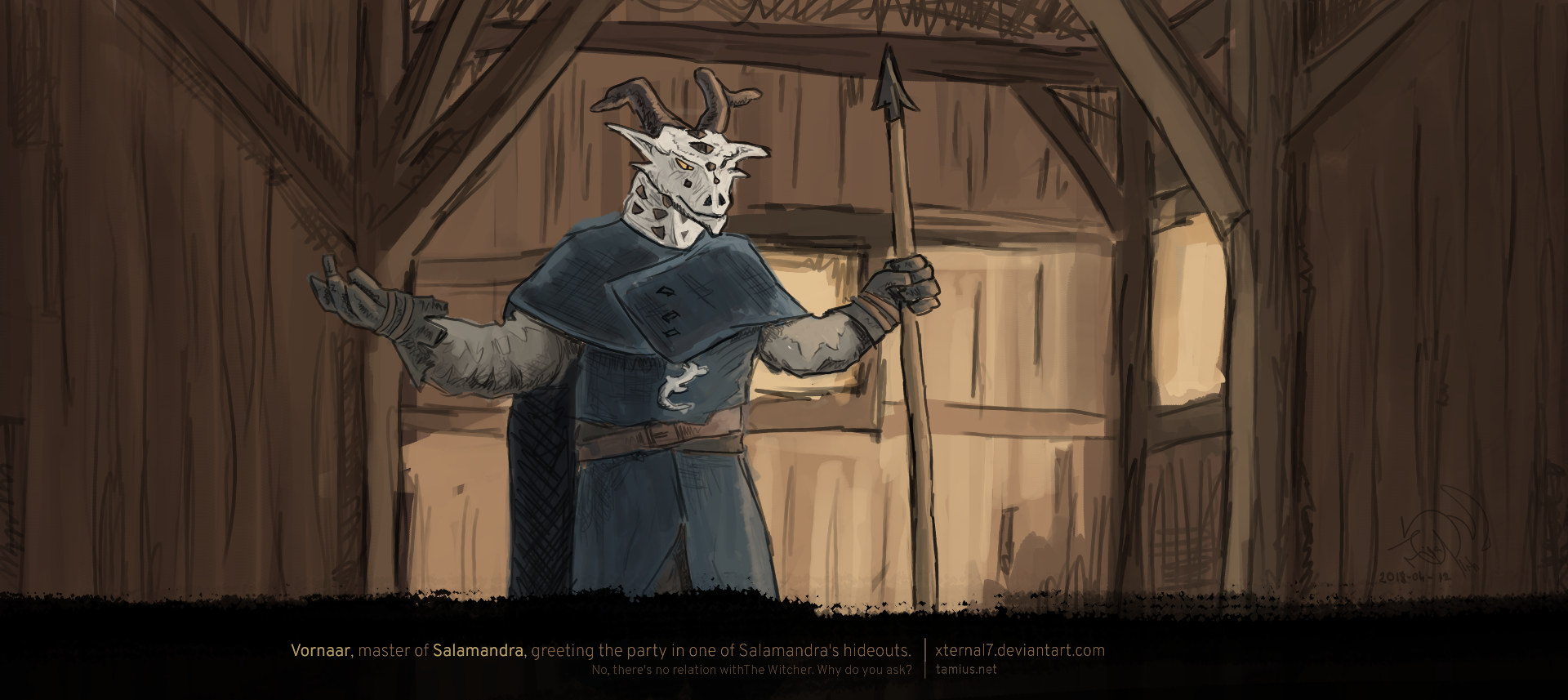 Watch
My players pissed off some org in my homebrew universe, and they're probably going to have a very close encounter with them some time in the future. The org in question is — through forces caused by unprecedented lack of originality — named Salamandra and is headed by a white dragonborn (pictured here).

They're getting the pic when there's time.

Only took about two hours.