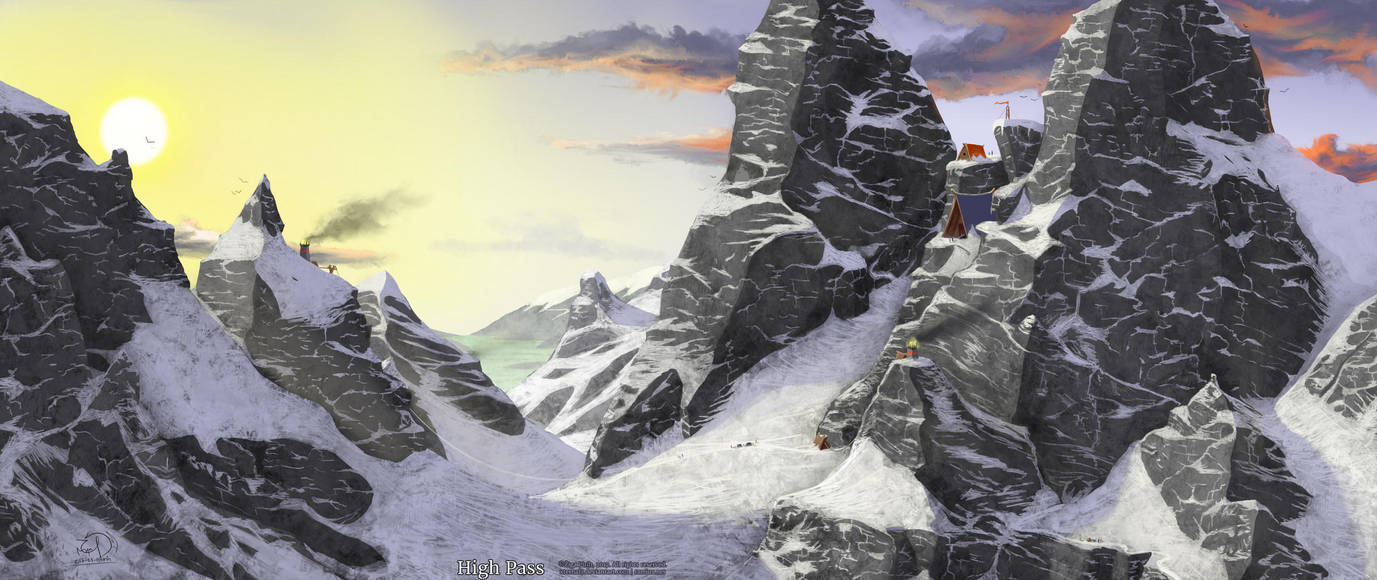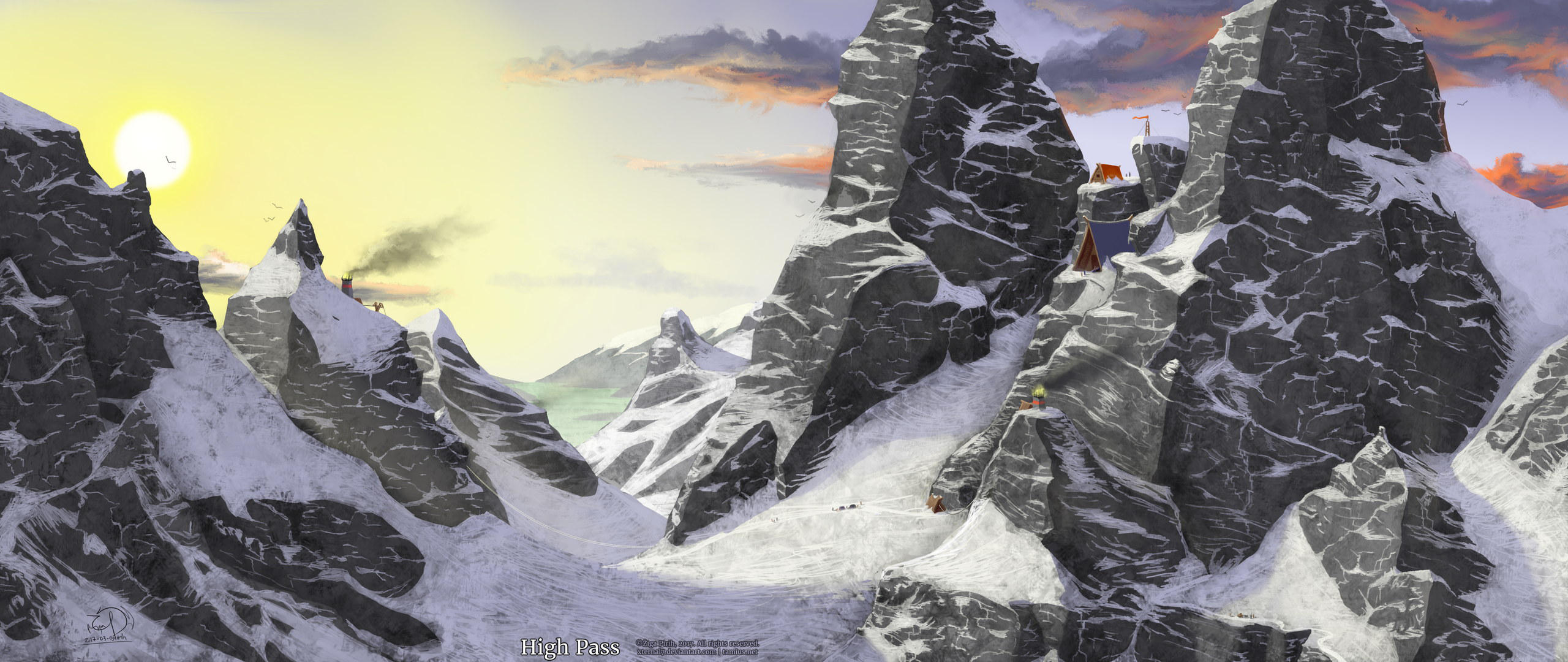 The High Pass is one of the rare paths that connects the kingdom with more well-off neighbours. As such, it is extremely important for the local trade. Being 'high', the pass has 'problems' with snow for the better part of the year — even when the valleys around it are well into spring.

If the people were sane, they would see those massive amounts of snow and stay at home, but for some, no trade is not an option. The traders' guild decided it is better, more convenient, and more profitable having the pass opened throughout the year, which is why they maintain the path through the pass even when snow is deep enough to hide a bigger building under it. The pass is thus littered with beacons and refuges for people and their mounts to hide in in case of an unexpected storm — some of those are outright giant, even big enough to house a dragon or two.
Inspired by the video of a small hut in the middle of the snow-covered mountains that I scrolled past on facebook. Can't find it, so no link.
Ramble time!
Out of the last 20 or so attempts, this is the first one that turned out decent. And even this one is not, depending on your monitor. I originally made this on my ultrawide monitor, but the image looked incredebly dull and colorless when viewed on my other two monitors. So I fixed that; image now looks normal on the other two monitors and way over-saturated on my main. FML.
This one is kinda a "spiritual successor" of sorts to one of my older works,
Village at the top of the World,
which I consider to be my best (digital) work so far
by far
— but now, after three years, I finally have a piece that's about as good. (Depending on how screwed the monitor gamma is, of course)
Fun facts:
* Some USB device wobbled my desktop stack and crashed not only GIMP, but the entire desktop as well. It's unclear whether the honor goes to tablet, my USB sound card or DisplayPort to HDMI converter for my third monitor (yeah, I know I said USB). ~10-15 minutes of work lost, could be far worse.
* This piece got so big at the end it started crashing GIMP when I wanted to resize the image for uploading. Next-gen tacticts were used to get around that.
* It took way too long to make. Sunday gone just like that.
Edit 2017-03-07
Fixed some minor mistakes (the smoke plume far back was not visible and one of the godrays got cut off when my tablet got a seizure)