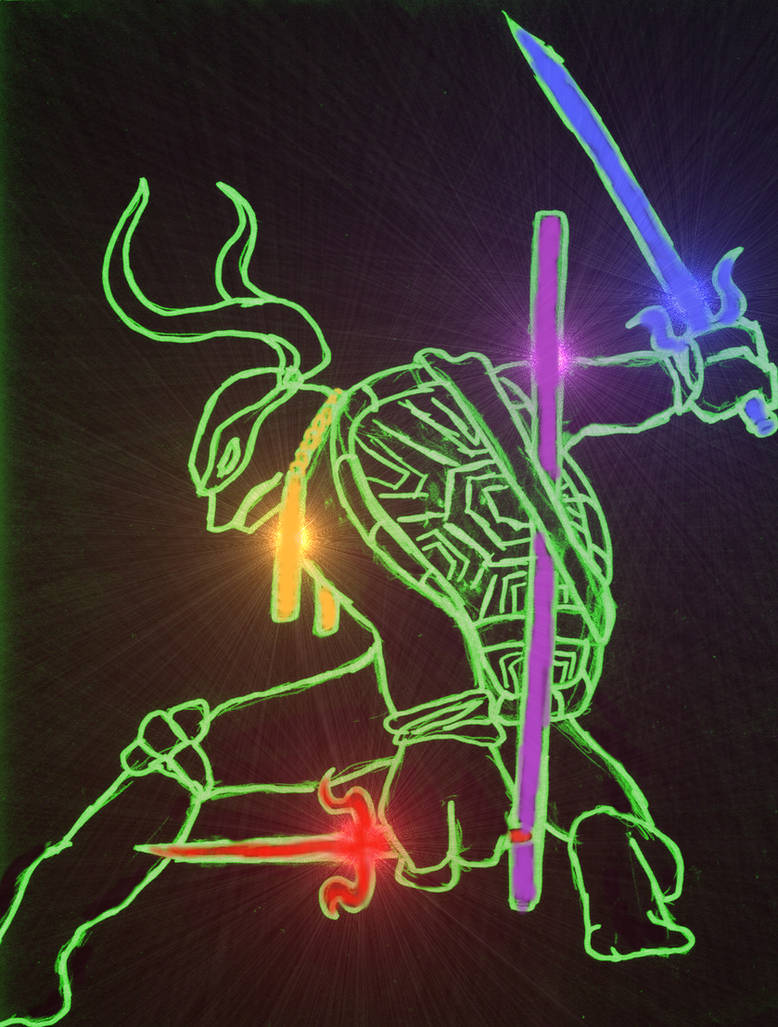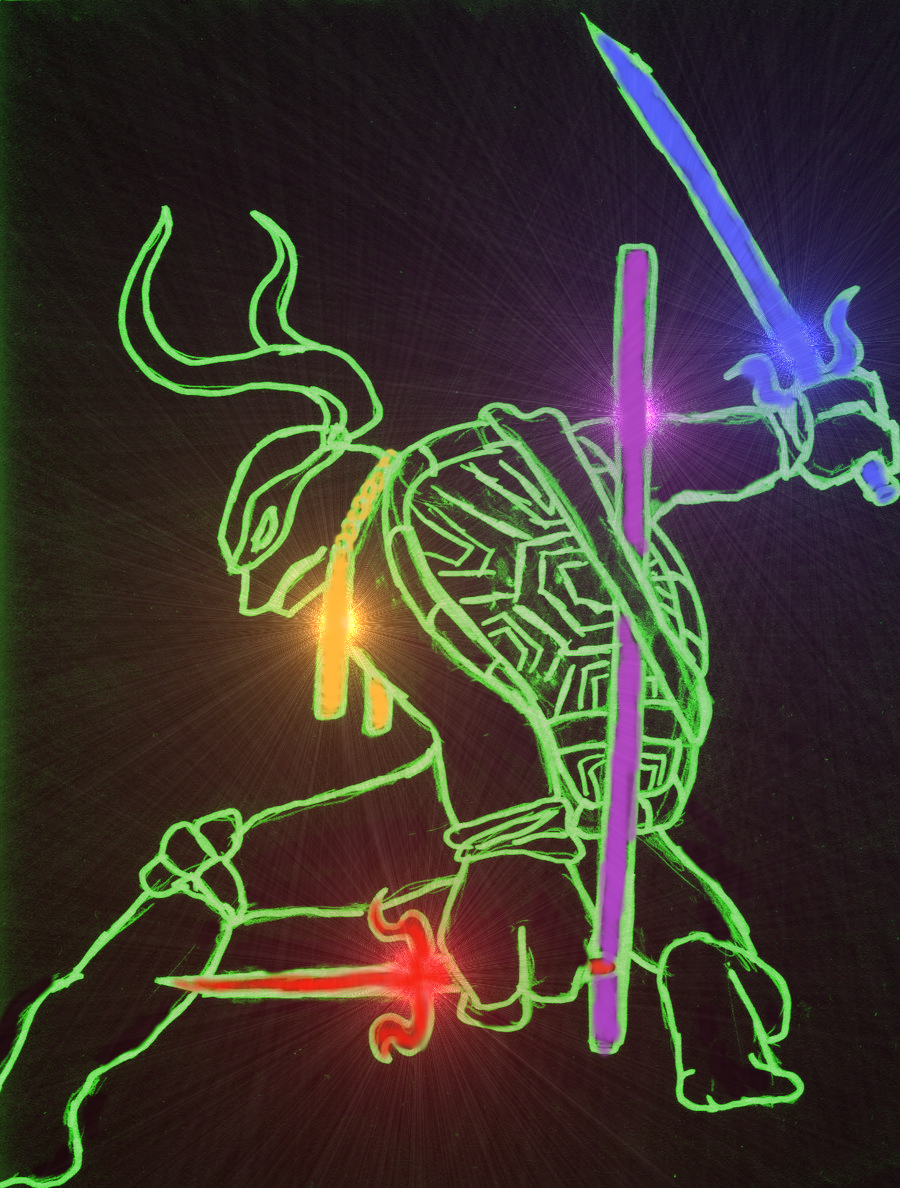 Watch
"All for one and one for all
My brother and my friend
What fun we have
The time we share
Brothers 'til the end."
~Author Unknown
-----
Oodles and Doodles: September 4, 2012
[link]
----
PLEASE CHECK OUT THIS AMAZING IMAGE!
I used Leo's pose in this picture for a referance.
[link]
----
Asked Questions About The Art Piece:
~BlueRoseKelly
"Nice I like the glowing affect. What does the title mean in their memory."
~XTaeKwonDoDoX
"thanks
Well i had the idea that the other three turtles past away in a battle and the brother who was left standing took up his brother's weapons (and is fighting in the battle by himself) and he is carrying on the honor of his brothers by keeping thier weapons on him. -- he is showing that even his brothers may be dead, they will never be forgotten."
~BlueRoseKelly
"Nnoooo!are we to imagine which brother it is or is it Leo?"
~XTaeKwonDoDoX
"i didn't color in the mask so people could decide for themselves who was the last turtle standing."