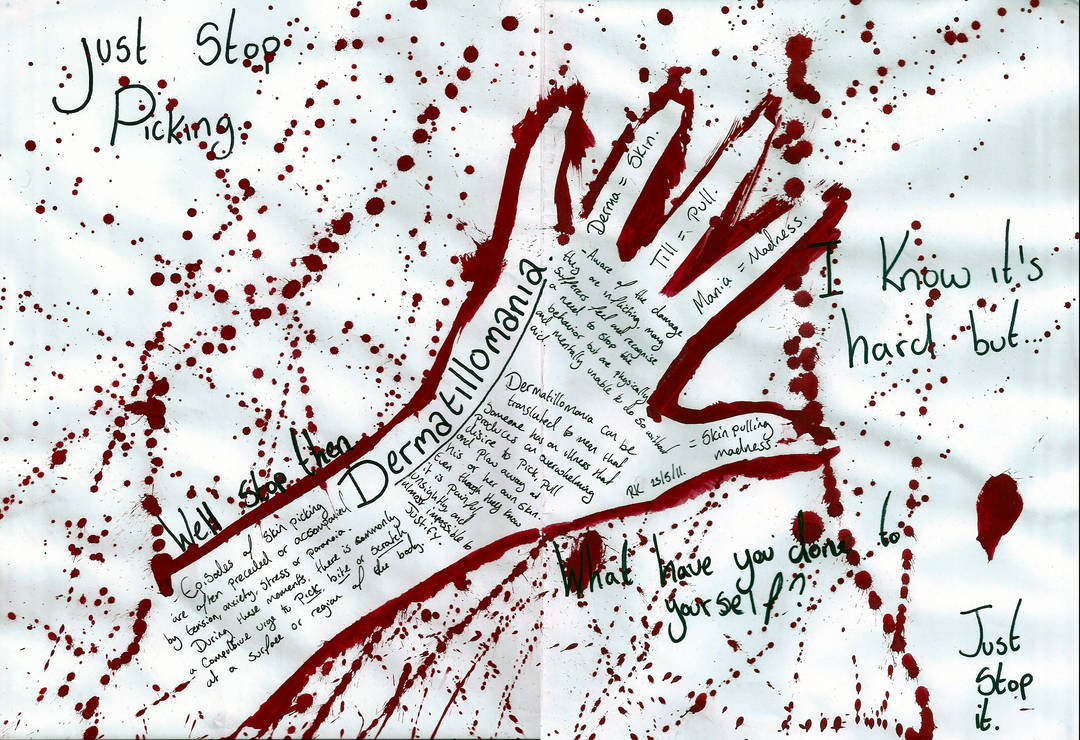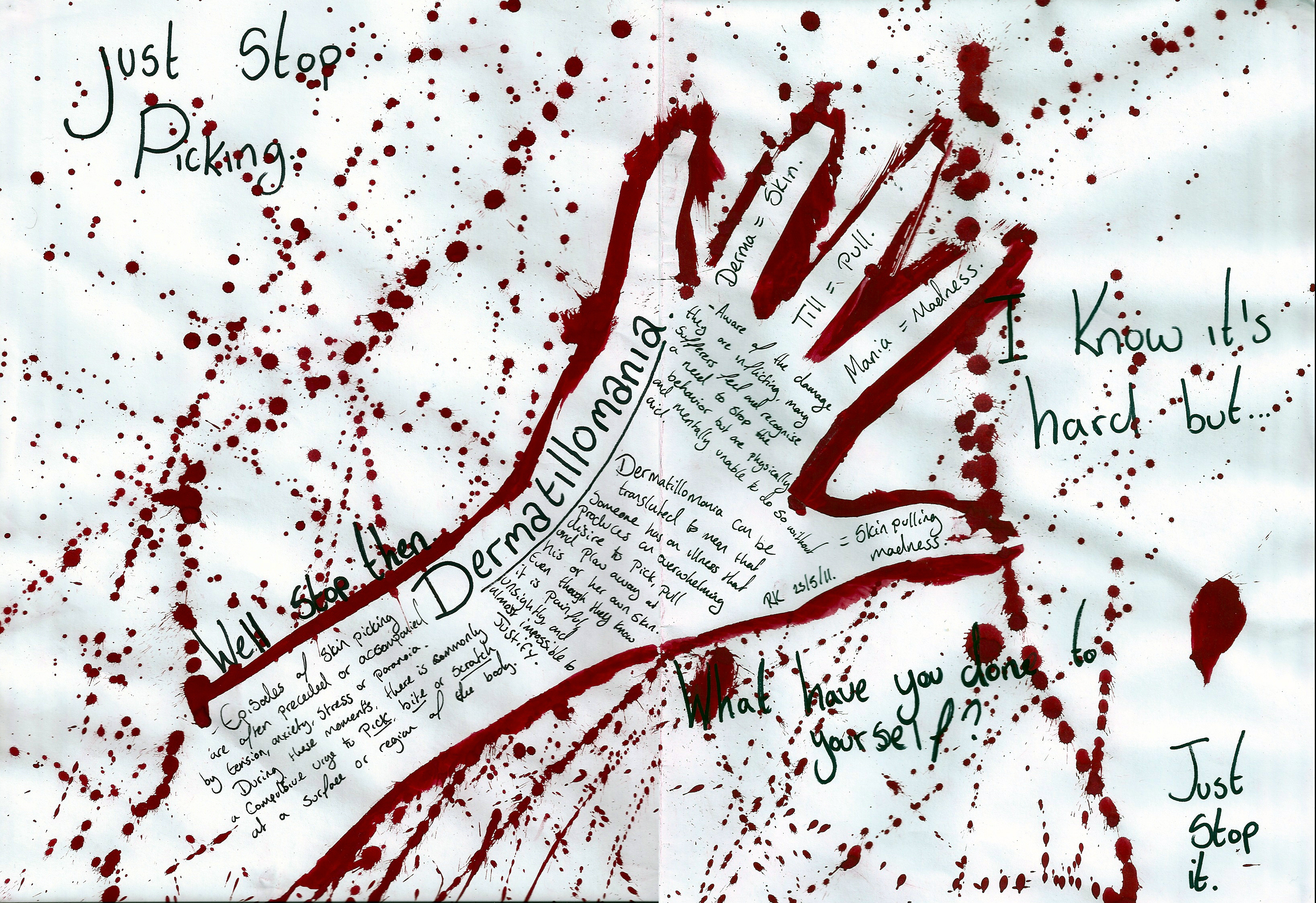 Watch
-
Episodes of skin picking are often preceded or accompanied by tension, anxiety, stress or paranoia.
During these moments there is commonly a compulsive urge to pick, bite or scratch at a surface or region of the body.

- Dermatillomania can be translated to mean that someone has an illness that produces an overwhelming desire to pick, pull and plow away at his or her own skin, even though they know it is painful, unsightly and almost impossible to justify.

- Aware of the damage they are inflicting, many sufferers feel and recognise a need to stop the behaviour but are physically and mentally unable to do so without aid.
Yup. Dermatillomania sucks.
Edit
Wow, I put this into google images and found that loads of people have uploaded / reblogged this piece, I'm really happy that people connect with it so much, never thought anyone would find my artwork good enough to share with others. Thanks to everyone who views this, and to everyone who shares it with others.
If you would like to use this on your website / tumblr / facebook etc, then please do!

but if you do
please would you credit me and possibly leave a link back here?
Thanks.