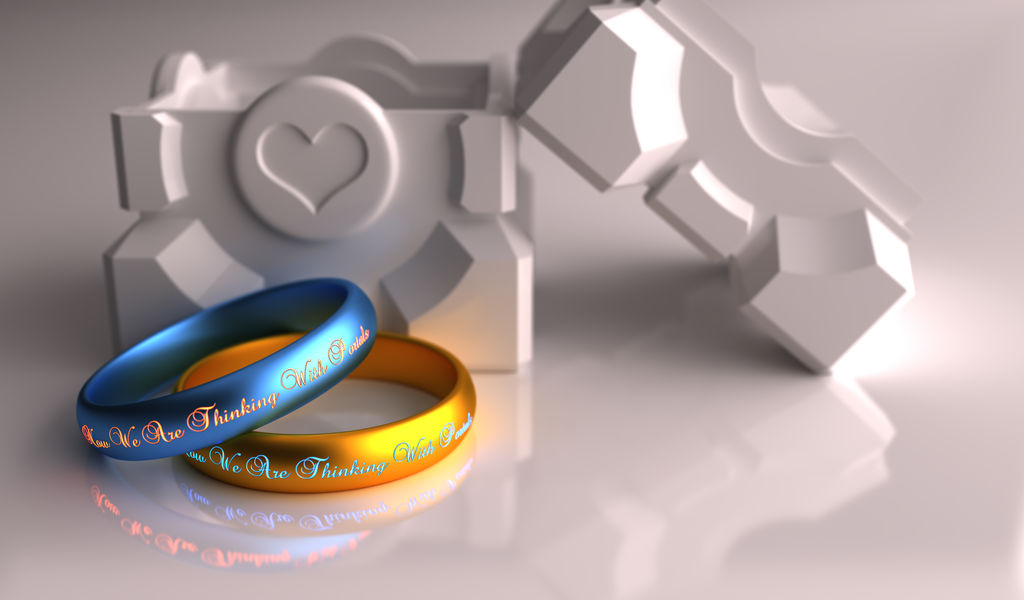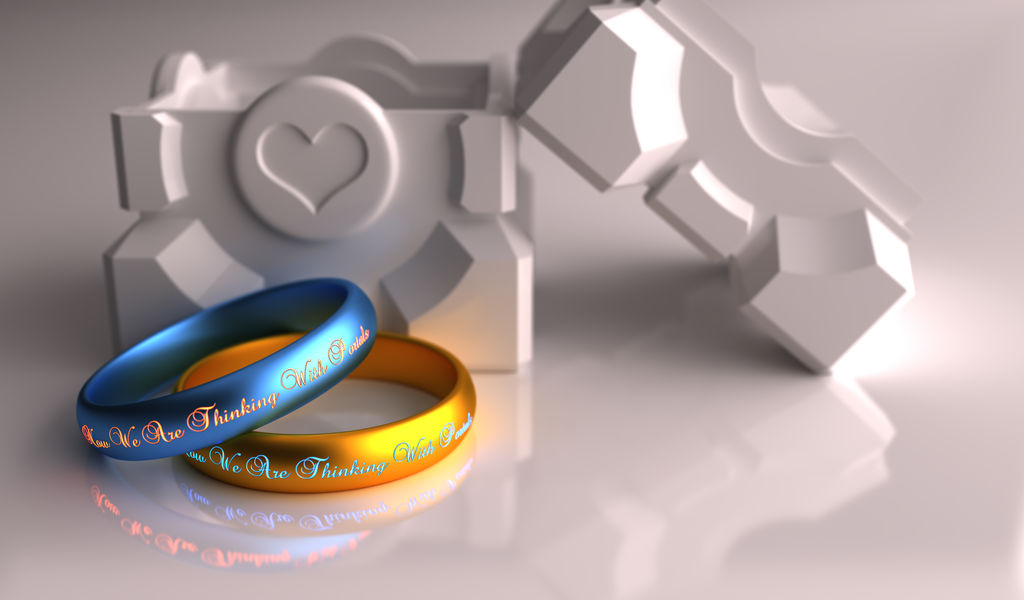 Watch
This is a print version of my Portal wedding ring composition I've done earlier. 4100x2400 resolution is perfect for even the biggest prints

Crystal-clear, razor-sharp and free of any noise that was present in the previous rendering!
You can also buy the 4K image file for 150 points to print it on your own if you so desire!
Hope you like it!
Original: :thumb340383262:
Want to learn how to make stuff like that? -
www.facebook.com/IAmQUATRO
Want to hold that Companion Cube box for real in your hands? -
shpws.me/lwpV
AND
shpws.me/llSx
Want to buy a GLaDOS ring? -
shpws.me/llTe
Maybe a pendant? -
shpws.me/llUb
See more of my work:
:thumb283169180: :thumb284936830: :thumb284600586: :thumb284252388: :thumb298583129: :thumb298584263:
Software: 3Ds MAX 2012, iRay, Photoshop CS4, Neat Image
i would like like to say in my critique that this is awesomely wonderful i would LOVE to have these at my wedding and also when im proposing i loved portal so much that this has actually just filled all of my portal love on these two rings and it just simply amazing on what you have made here....and sadly i have to keep talking cause i have to give a 100 word critique so yeahhh awesome rings so want them xD and i just love the companion cube so yeah awesomeness to the portaling max bye bye :3. (one word)
The Artist thought this was FAIR
31 out of 35 deviants thought this was fair.
This is an insanely awesome idea that probably makes all gamers out there squeel with delight. Me included.

The detail of the picture is amazing. The Companion Cube box is a neat, clean design, interesting in form but not taking all the attention away from the rigns. The textures (especially oxidated metal of the rings) are perfectly matched. The glowing text is a nice touch, although it's the thing that bothers me the most. First, the font is not very portal-like. But I can understand the reason for choosing it for wedding bands. The other thing that irks me visually is the text alignment. I don't know if it's because of the light but it looks like it's tilted just a bit - you can see it on the right side of the blue ring.

Otherwise the piece is superb and I wish I could have those for my own wedding in June.
The Artist thought this was FAIR
15 out of 15 deviants thought this was fair.