Chill profile is chill.
I like making pixel dolls, customizing ponies, making fanart, and participate in a variety of other hobbies. They're all scattered around the place, I don't feel like herding them all into a convenient spot in the bio here...
I am pretty open to talking, but if you want my skype, please ask for it. Also, I don't take well to people who demand free stuff from me. I mean, if you want to see something from me, I may think about it, but don't actually expect me to do it. I do take point commissions on occasion, but those are typically private and reserved for people that I know and am willing to do commissions for (unless I state otherwise and open up publicly with commissions.)
Gift art from me is very rare, but it does happen from time to time for whatever reason. Please don't take it personally if you don't get gift art from me! It's just a matter of whether I feel like doing something at a given moment or not. I tend to make art on whim rather than obligation.
My tumblr: poltergeistcat.tumblr.com
My Pixiv: Poltergeist_Cat
=====================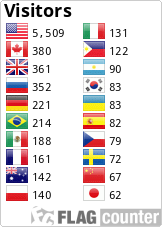 =====================
Favourite Visual Artist
:D....
Favourite Movies
The Last Unicorn, Labyrinth, The Nightmare Before Christmas
Favourite TV Shows
Once Upon a Time, Supernatural, The Walking Dead, Aqua Teen Hunger Force, probably more...
Favourite Bands / Musical Artists
Coldplay, Gorillaz, LEMON DEMON, Enya, Daft Punk, probably dozens more.
Favourite Books
Green Angel, Floodland, Bartimaeus, but mostly all the encyclopedias and books of history, culture, animals, mythology, and science I own. Non-fiction can be delicious.
Favourite Writers
Now there's a hard question...
Favourite Games
Simulation games, RPG games, MMORPG games, puzzles, civilization/world domination games...the Final Fantasy and Kingdom Hearts series, Okage, Dark Cloud series, the Sims, Age of Empires, stuff like that.
Favourite Gaming Platform
PS2, PC, PSP, PS3, Nintendo 3DS
Tools of the Trade
Adobe Photoshop Elements, SAI, pencil, paint, pens, etc. Whatever I can get my hands on.
Other Interests
Homestuck, MY LITTLE PONY, Final Fantasy, Kingdom Hearts, Yu-Gi-Oh!, Creepypasta, some volley of other anime and manga, horror and slasher films, fancy things, fops and dandies, historical costumes, sharp teeth and wide grins, all forms of needlecraft...