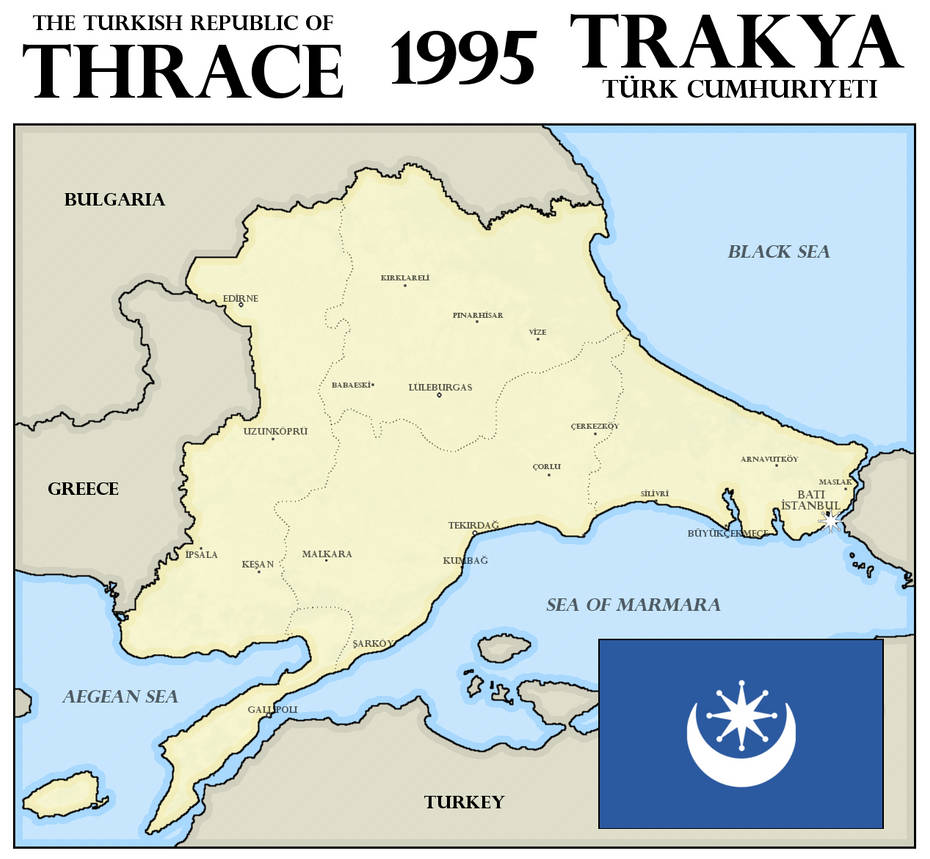 In the waning days of the Second World War, an emboldened Soviet Union, armed with illegitimate claims on Turkish territory and the zeal of having just "liberated" the entire Balkan Peninsula, invaded Turkey. With the rest of the Allies too focused on the war on Germany to intervene, battle-hardened Soviet troops pushed back the unsuspecting Turkish military and quickly made their way to the European side of Istanbul, with the rest of European Turkey soon to follow.

Soviet collaborators declared this occupied region the "People's Republic of Thrace", signing the Warsaw Pact and acting as a Soviet Puppet state for the entire length of the Cold War.

The fall of Communism was experienced in Thrace as well, and in 1990 a new constitution was written, changing the country's name to the Turkish Republic of Thrace, mirroring the name given to Northern Cyprus.

During the Soviet era, attempts were made to convince the population of a unique Thracian identity, using historical figures such as Spartacus and Emperor Justinian as examples of Thracian heroes. These attempts ultimately failed and Thrace is expected to hold a referendum on reunifying with Turkey before the turn of the millennium.