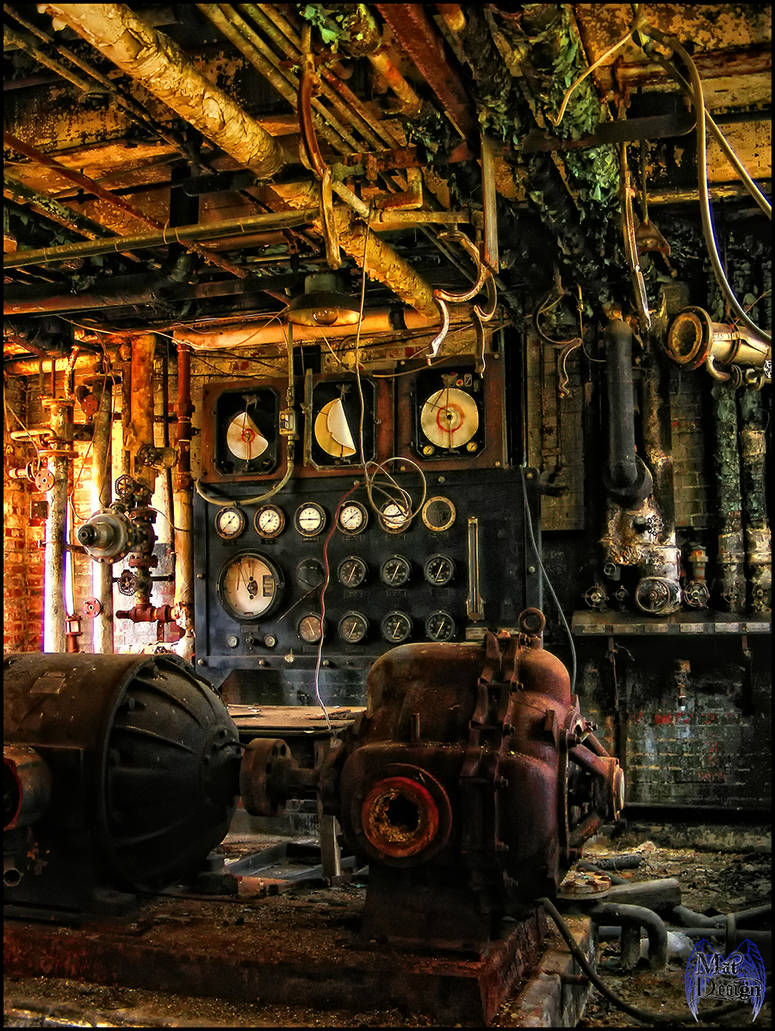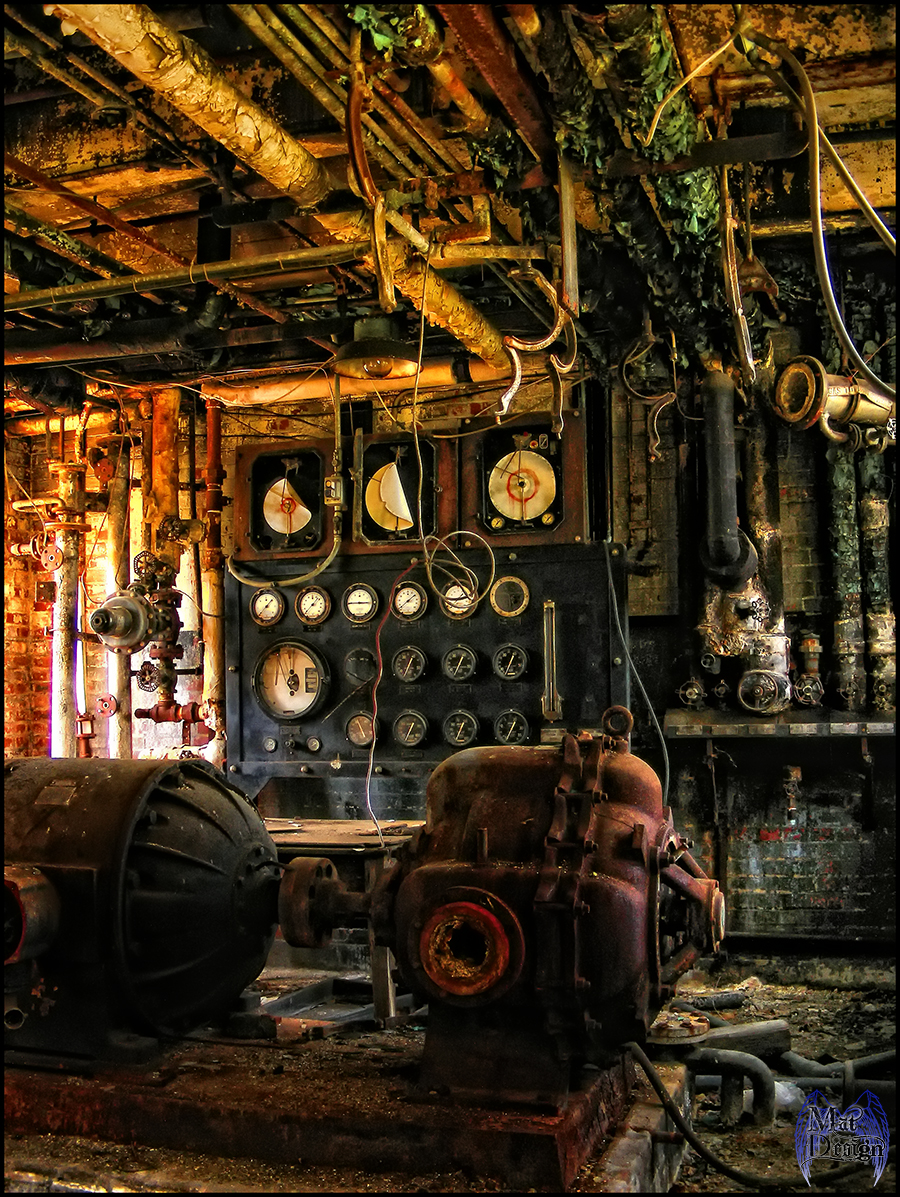 Watch
HDR of a abandoned water purification room at a rayon factory.
What did I see when I looked up?
Photographer: Mat Hinkel
Mat Design © 2010 All rights reserved.


Comments and Critiques are encouraged.
All of my photos are available as Prints, just ask.
If you have the time, please visit my website:
[link]
Want to help me get a DA camera bag? Donate

[link]

Very, very nice shot... Or should that be shots (seeing as it's a HDR)?

I love the mysteriousness and eerie effect that these urban pictures create.
Good job.

Reply

Reply

Reply

pro

Reply

Amazing work. The colors make it look creepy but artistic.
Reply

looks like shackles to me.... very interesting shot man, I really like the colors!
Reply