Hi, my name's Phil, I'm just a simple guy who loves MLP FiM and everything related to the military. So expect that kind of artworks from me. Aside from that, I don't even have those fancy professional editing software such as Photoshop and other systems like that. But I try to make up with what I have.
I use GIMP for my digital art. I first do my sketches before going digital of course.
If you like my artworks, It would be appreciated if you could give it a fav. Feel free to comment and ask. Also, if you want to ask for commissions and art trades, I'm okay with it, just send me a note so we can start making a deal.
Just a small time Filipino artist (no I'm just an amateur)


My OC Trigger Hooves, currently a commanding officer of the Royal Navy's Pacific fleet. Commander of the Scharnhorst-class battleship.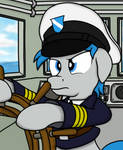 Gotta luv Germany <3



Octavia is Best Background Pony!


All the Military Stuff <3

:thumb253793483:



:thumb385288337: