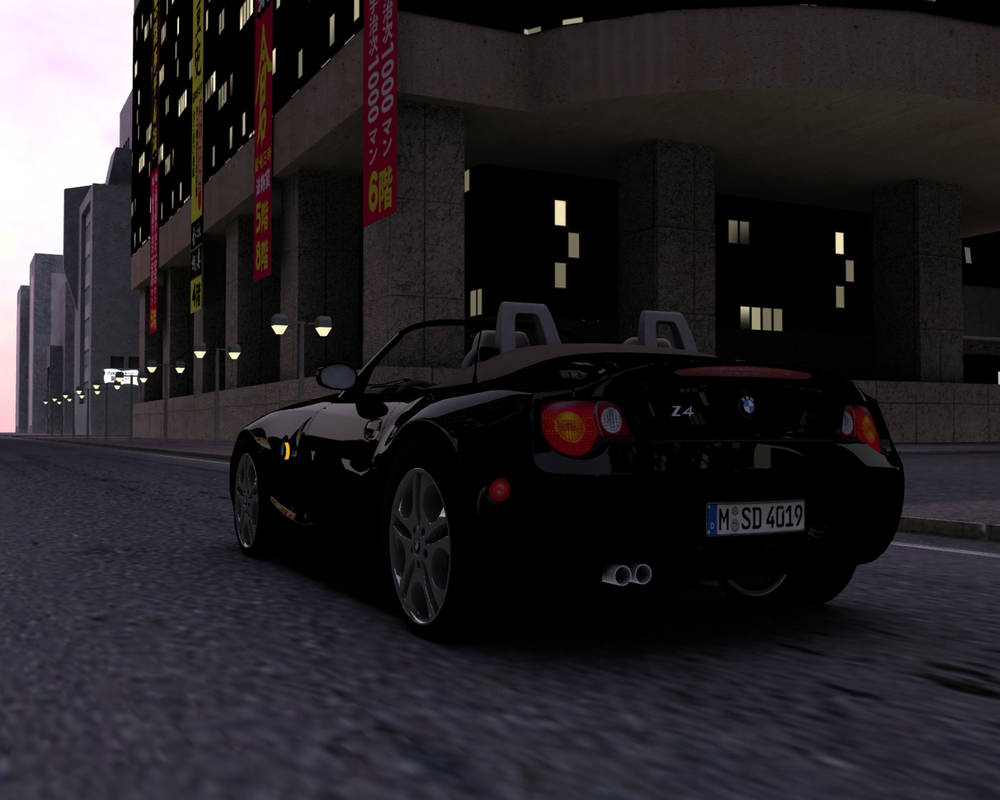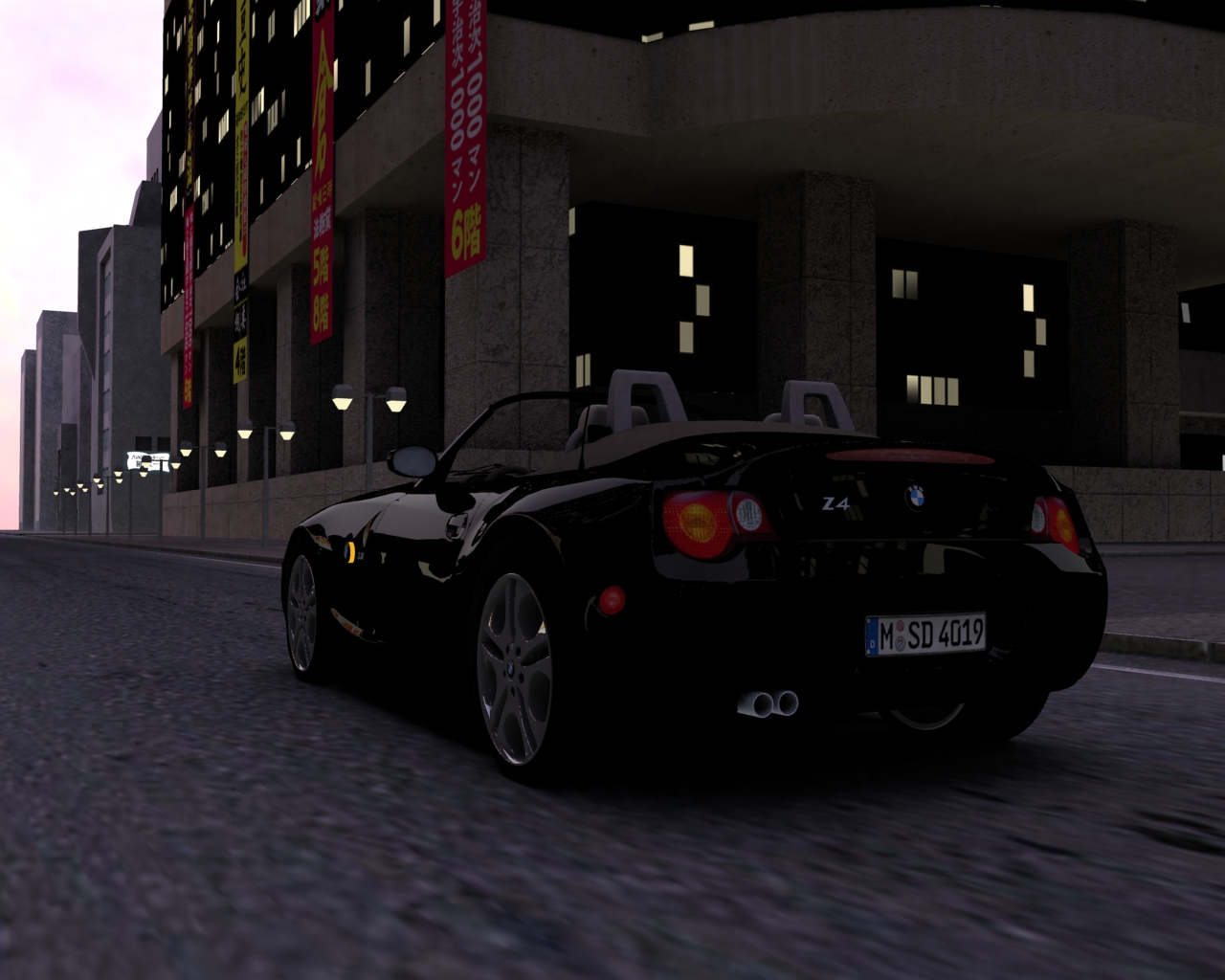 Watch
I was bored this afternoon and decided to finish a project that i started a long long time ago, everything in the scene was modelled/textured by me. I'm quite proud of how it looks! It was rendered using hdri with Brazil.

What you see is a raw render, no editing has been done on it, though i think it can use some brightness/contrast tunning, some more buildings in the distance and a bit of work on the near building windows, but i think it looks good!

Really nice job - The Z4 looks great.

To prevent having to 'add more buildings' you could turn your cam angle slightly...
Reply

Thank you for the comment!
Yes, i can turn the cam slightly, but i also think the sky looks great in the composition so i wouldn't like to lose part of it.

Reply

jooder, mola mucho tio
me gusta el reflejo en el coche
esta de puta madre nene.
solo una cosa k molaria mas, le podrias oscurecer un poco los tubos de escape y meterle un poko dentro las llantas k estan un pelin planas.
por lo demas SE SALE!!

Reply

Pues si tienes razón, se me olvidó poner el reflejo en los tubos, porque serían en plan de cromo y saldrian más oscuros, gracias por darte cuenta.

Y lo de las llantas puede ser un problema ahora que ya tengo el modelo acabado, aunque había pensado en ponerle otras un poco más guapas.

Gracias por el comment!
Reply

PD.: cuantas horas se tardan en hacer esto?

me molaria aprender 3d algun dia, tengo un libro k no esta mal pa empezar y el programa aqui en casa pero soy un perro jajajaj
Reply