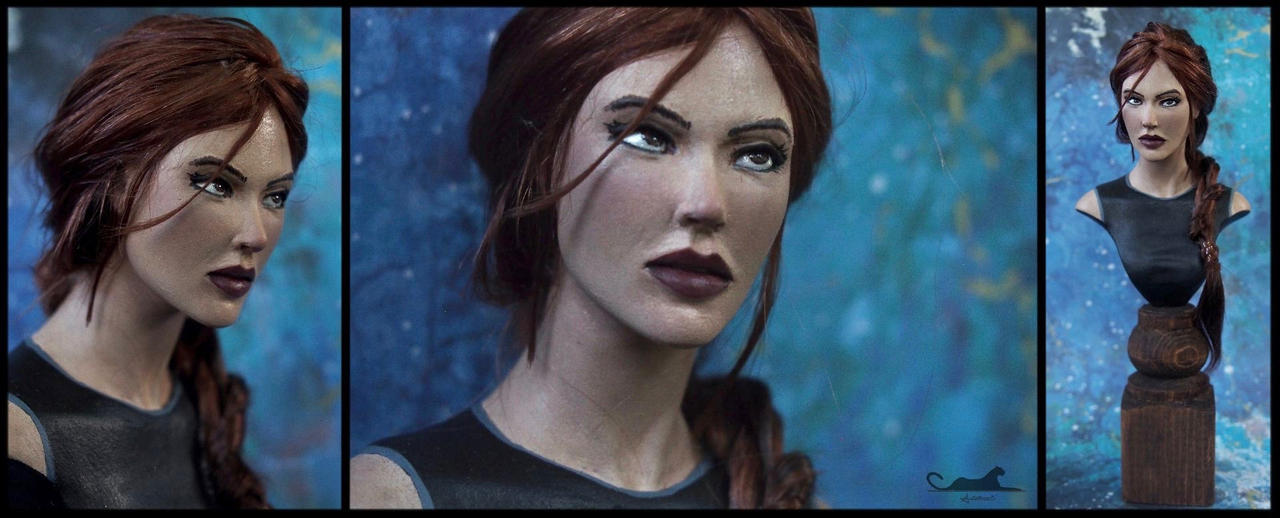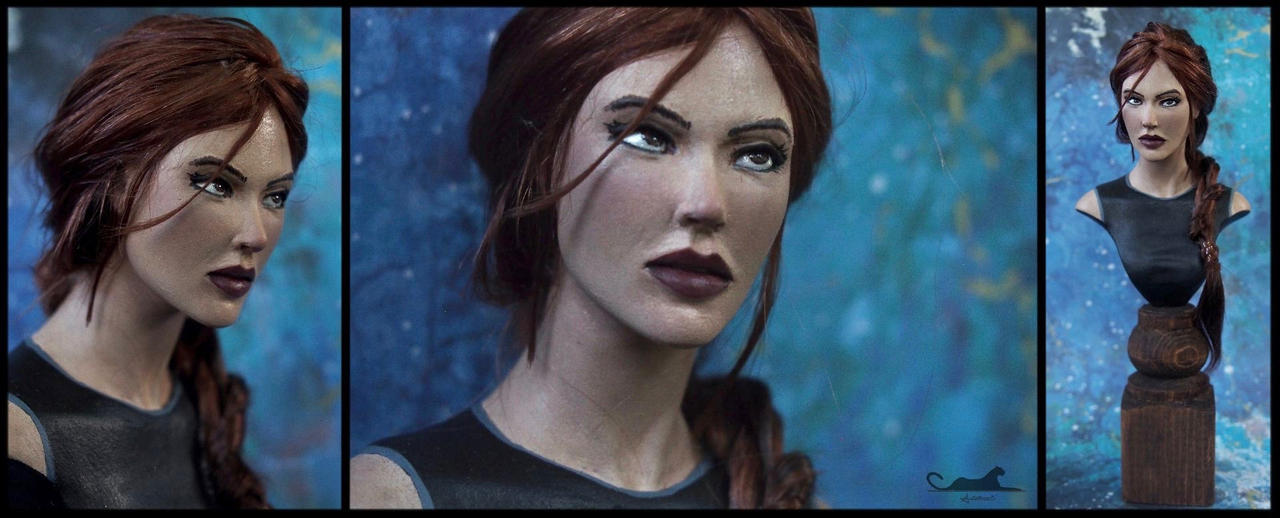 Watch
Lara, from the angel of darkness, with better graphics

I don't know, I just wondered what she would look like more realistic

And it was an excuse to try out doll hair again. It didn't turn out like I wanted.. Almost threw the sculpture through tha window because I had such a hard time with the hair!

it was a bit thick for the size of this piece.

I still like her face though!
This bust was handmade with super sculpey polymer clay and was meticulously painted with acrylics. She's quite small, her face is only about 1 1/2 inches! It was a practice piece and fanart so it's not for sale.
WIP photos!
Have a look at my instagram or facebook for more photos


Website

Etsy

Tumblr

Facebook

Instagram

Pinterest
Lara croft & Tomb Raider (c) Square Enix and Crystal Dynamics

Ohhhh wonderful! I'm glad you stuck with the real hair. She looks awesome

Reply

Absolutely stunning. She gives me some aged Lara vibes, which fits perfectly to my current TRAOD sequels. Love her!
Reply

Wow! THat is just amazing! I think you did very well with the hair. and...doesn't the good Girl Lara has this strong and thick hair?

I really have to Comission you again with a big one one day, when you are open for them again.

Reply

Thank youuu!

I'd love to make another sculpture for you!

Not sure when I'll re open them but I'll annonce it here like usual

Reply

Impressive stuff! I'm glad you persevered with it despite the issues with the hair you had. The finished piece looks amazing.
Reply

Reply

Its absolutely wonderful! I adore this kind of work

Reply