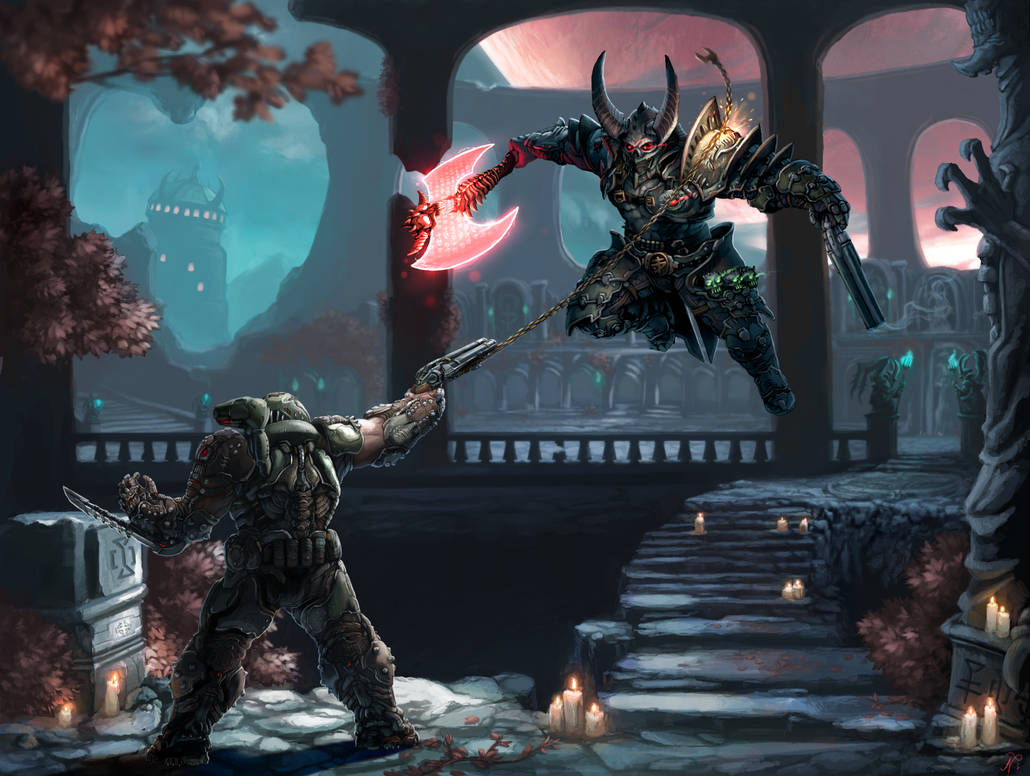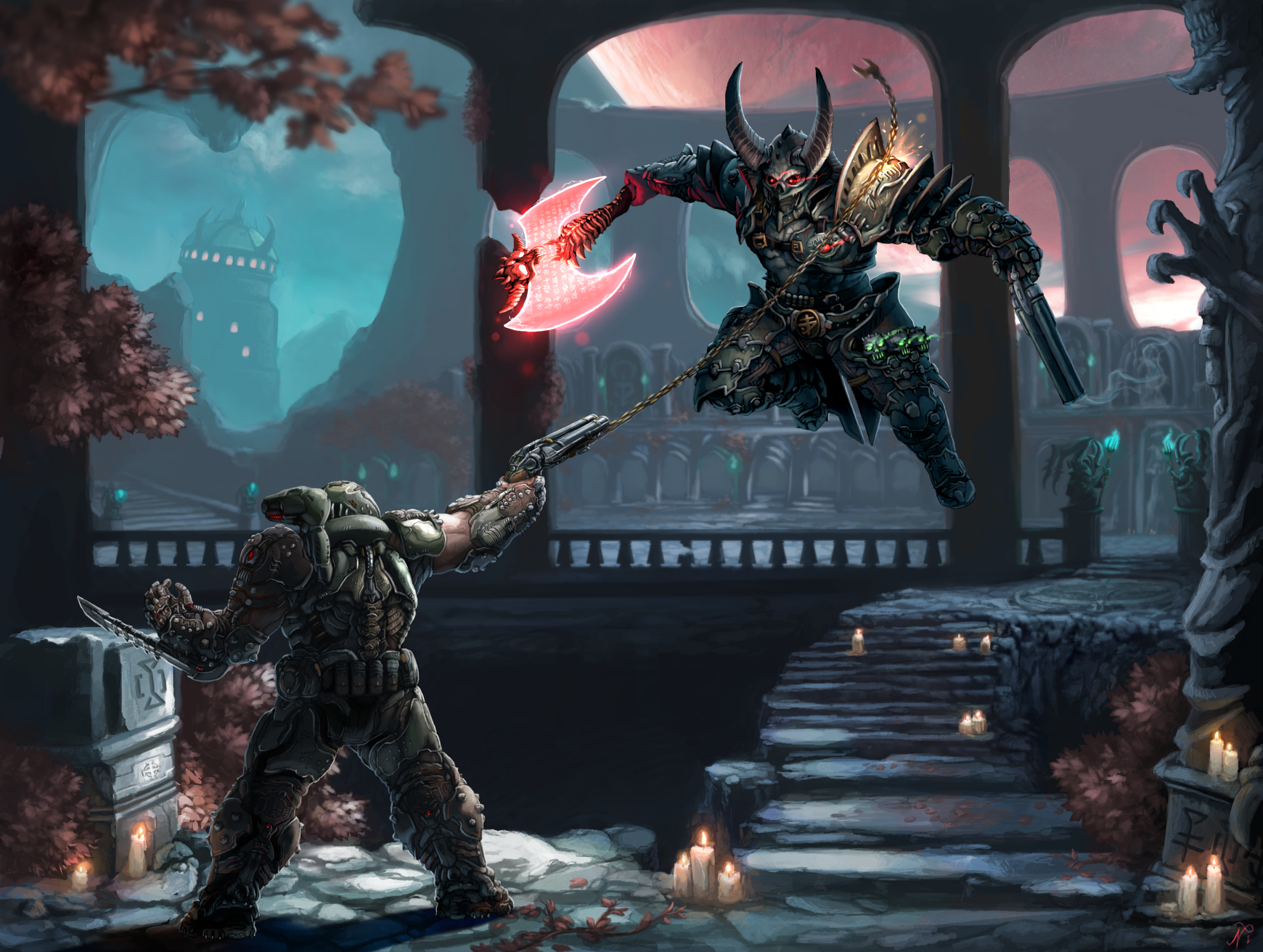 Watch
Digital piece of fan art featuring the Doom Slayer and Marauder from DOOM Eternal.

Because my computer isn't the best I was only able to work on this at about 50% of the size I would have liked, which prevented me from getting in as much detail as I wanted. What affected me the most was that it slowed down how fast I could work, both because of the lag/loading times when working on larger areas and because I had to be more precise with my brushstrokes to convey the details. Hopefully someday I'll have a computer good enough to work at the size/speed that I want.

That said, I'm mostly satisfied with the results.