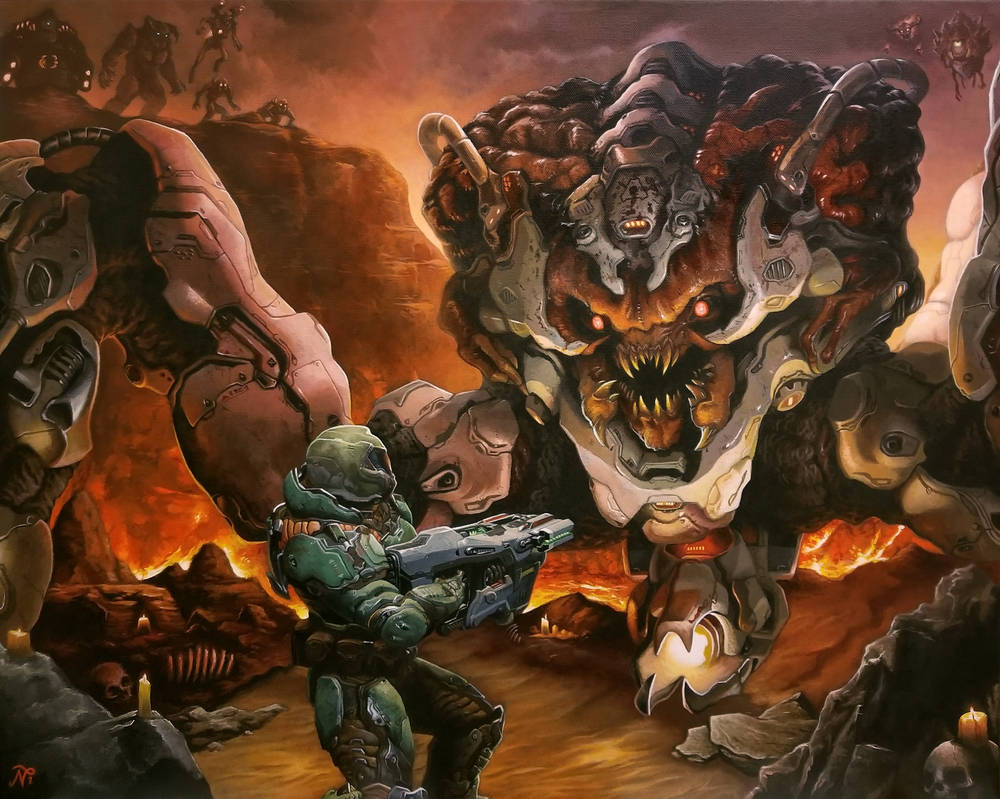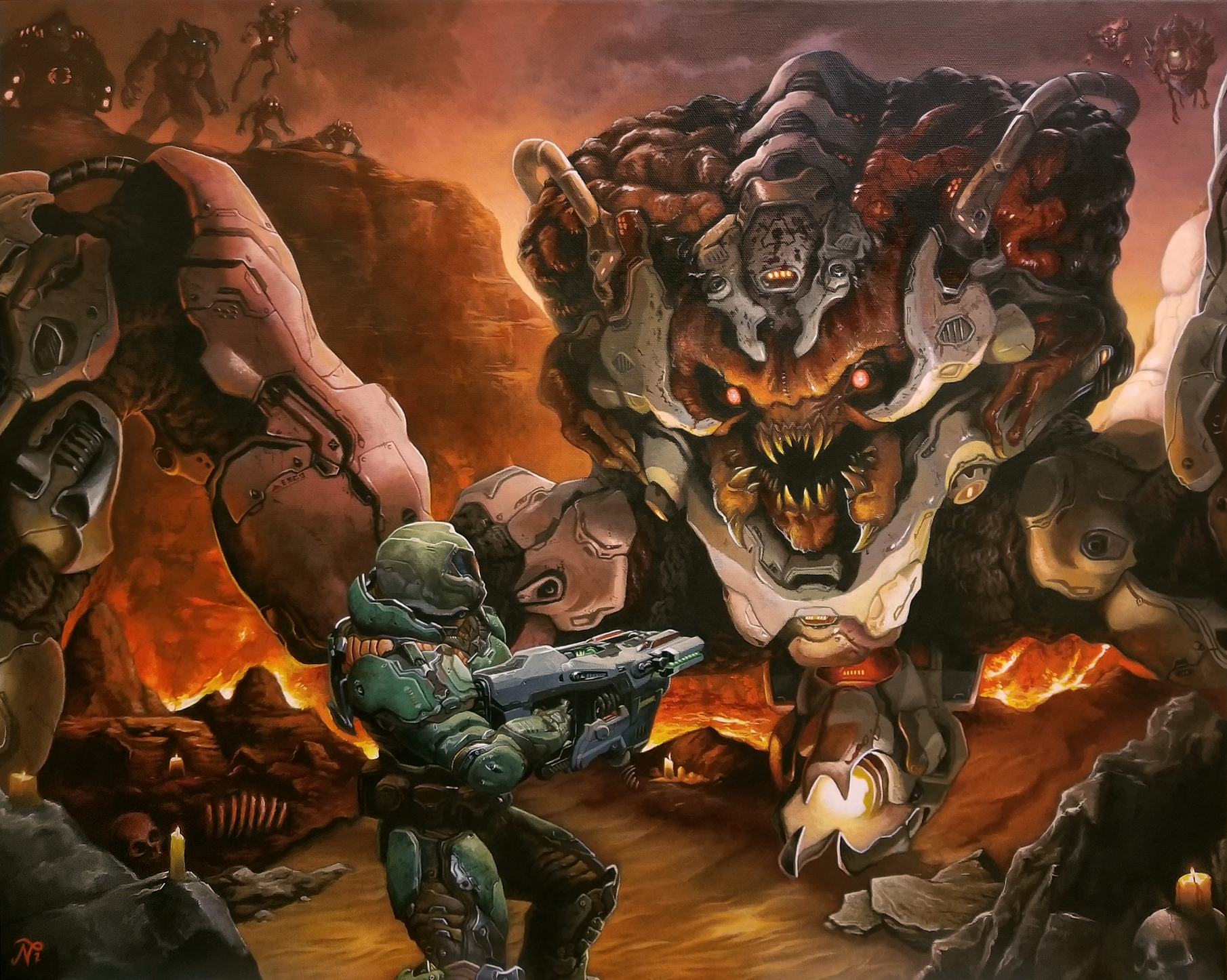 Watch
For a while now I've wanted to make a DOOM 2016 painting that included the Spider Mastermind, Doom Slayer, and the BFG-9000, but I couldn't quite decide how I wanted to handle it. After a fair number of sketches I finally settled on a layout and colors around the end of November of last year.

I worked on it from December 5th - January 14th with 3 days of break, working 3-5 hours per day. At well over 100 hours I guess it's now the painting I've spent the most amount of time on.

I'm fairly satisfied with the result, though as always there are things I'd like to do better in future paintings, like making the composition more intense/interesting.

Acrylic paint on 22"x28" canvas. Sorry about the somewhat blurry edges, despite taking many, many photos I'm still terrible at it so a lot of the detail is lost. If I manage to get a clearer shot I'll update the image.