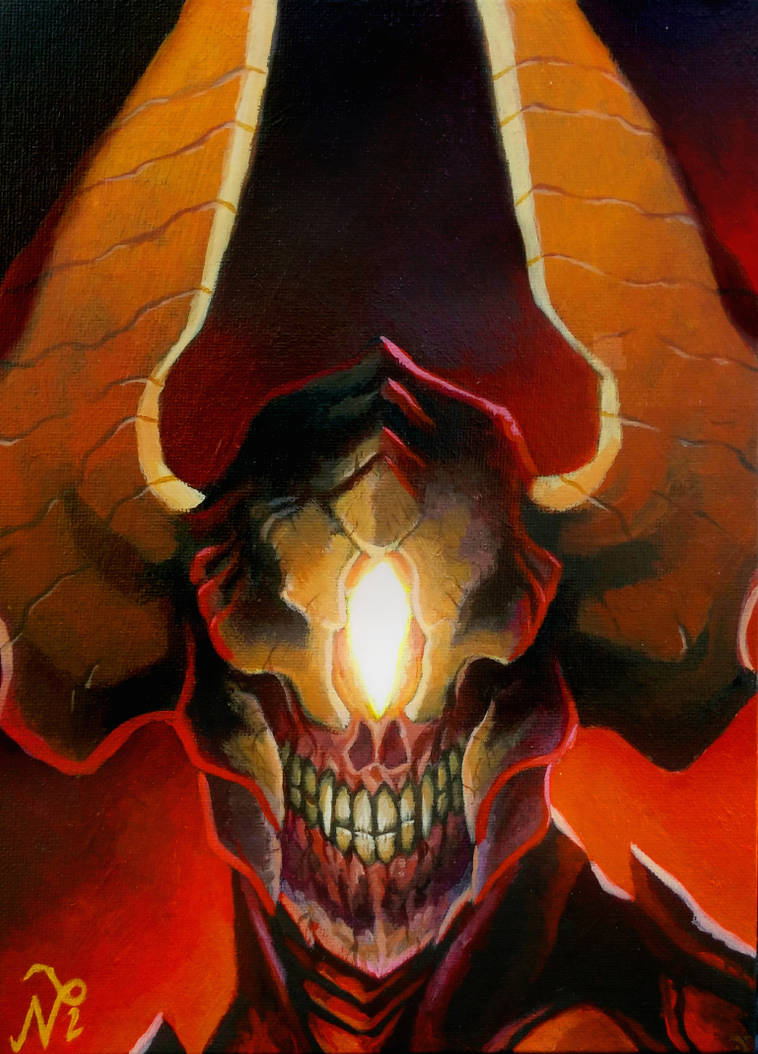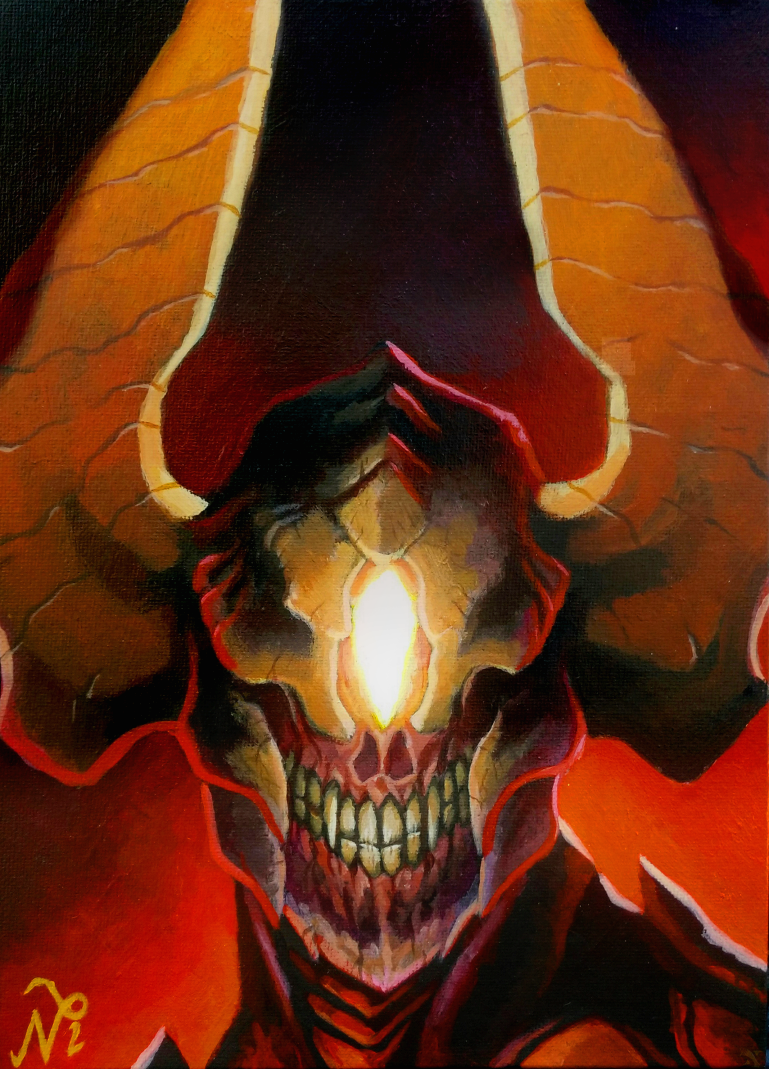 Watch
An acrylic painting of the Harvester from the new DOOM. The Harvester is a new demon that can be used in multiplayer if you have the Unto the Evil DLC.
Painted on 9"x12" canvas panel using various brands of acrylic paints.

I have a few more DOOM paintings planned then I plan on doing some Pokémon Sun/Moon art after that.