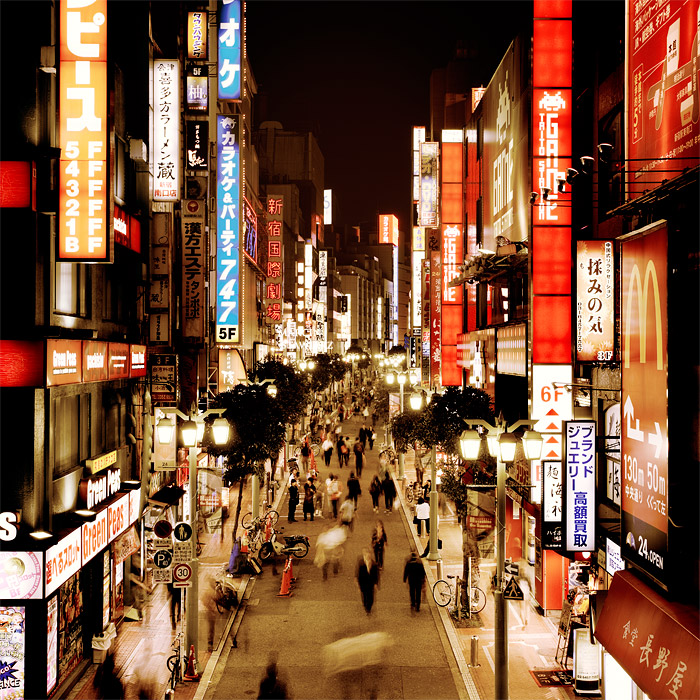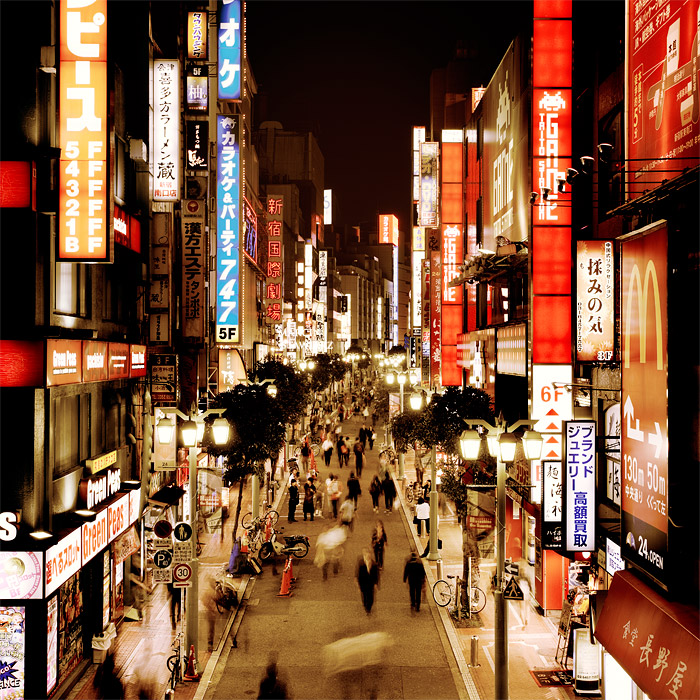 Watch
Oh I really really love this

I love the lighting and that the only light is from the shop signs and street lights because it gives a really nice colour and atmosphere.
I like the way the street curves round because it makes you want to know what is around the corner and it makes you look at the entire picture. I also love the way the people in the picture are all blurred because it gives the effect that they are all in a hurry and not bothering with each other, like people in a city usually are. So I think you captured city life very well this way.
I like the way it was taken in a foreign country too because the fact that everything is in Japanese makes it seem quite mysterious and interesting to people who aren't used to Japanese. I also love the angle you took this photo from because it allows you to see right down the street whereas if you had been just standing taking the photo it wouldn't be so interesting.
I think a black and white version of this photo may also be quite effective because all the lights and shop signs would still show up brightly and it might look very striking.
The Artist thought this was FAIR
105 out of 113 deviants thought this was fair.
Wow! When I first saw this I saw a wonderful, photo of Tokyo. The colors and setting is great and the height and position of the photo.
I love all of the lights and signs, also the slight curve in the street! It makes me try and think what's up to other end.. Maybe McDonald's.
I love how you have also taken this in a very cool and interesting city/country. I love the creativity and the originality.
So, I think this is a great piece of art, or photography or whatever... I love it! I would also love the print!

Great Job!
The Artist thought this was FAIR
32 out of 33 deviants thought this was fair.