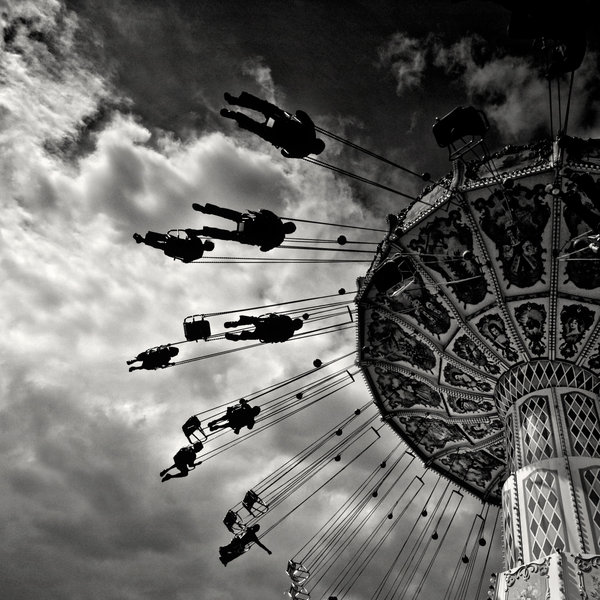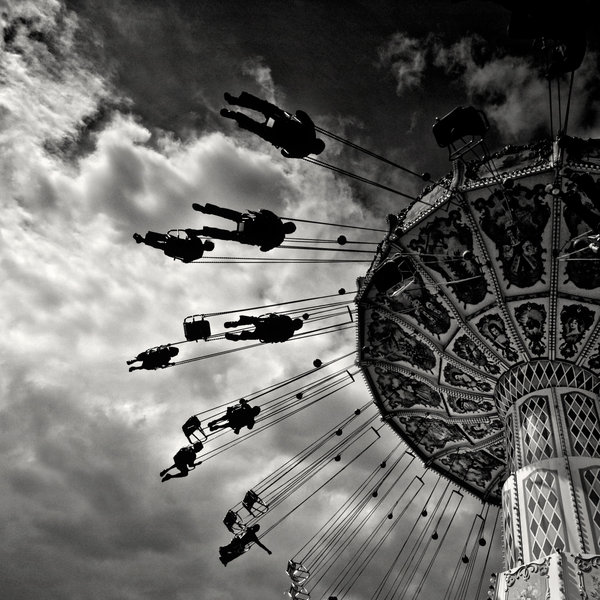 Watch
Whether the subject matter is natural (trees) or manmade (buildings, merry-go-rounds), your photographs, especially "Merry Go Round", seem to explode from a single focal point, radiating straight-line beams of energy that breach the barrier of the surrounding frame and extend into eternity. Your perspective here as always is skewed just so as to perfectly express the potential exhilaration and epiphany present in a scene that might seem most mundane to another eye. Even your works of natural landscapes without human figures present evoke a feeling in the viewer of being witness to natural forces, tossed by an approaching storm, or standing enthralled, overpowered by some manmade edifice or feat of engineering. Your stll-life reveries possess more power and dynamism than most "action" photography I can think of. I think it must truly take a magnificent imagination to be able to "see" in advance the sort of compositions you produce before you pull the trigger. Light and shadow, line and focus, the story of a moment told to its fullest. Just wonderful work.
The Artist thought this was FAIR
52 out of 53 deviants thought this was fair.
Entering the picture from the left side, I follow the half circle movement of the white clouds and realize that the motion of the flying people moves the opposite way. The entire scene seems to consist of circular movement. Whether the photographer anticipated the countermovement of the elements versus the delicately decorated carousel, the people is, of course, the artist's secret.
As I go on looking at the picture I wonder about the origin of the strange feeling of nostalgia evoked in me, and I discover in me memories of feeling the wind sweeping through my hair and the thrust of the element pressing against me shin bones.
The angle from which the photo is shot captures the circular movement very well, adding to the picture's overall originality.
Black and white does the scene justice, evoking a certain vintage effect.
This picture fascinated me on first view. The composition almost seems surreal.
The Artist thought this was FAIR
67 out of 74 deviants thought this was fair.