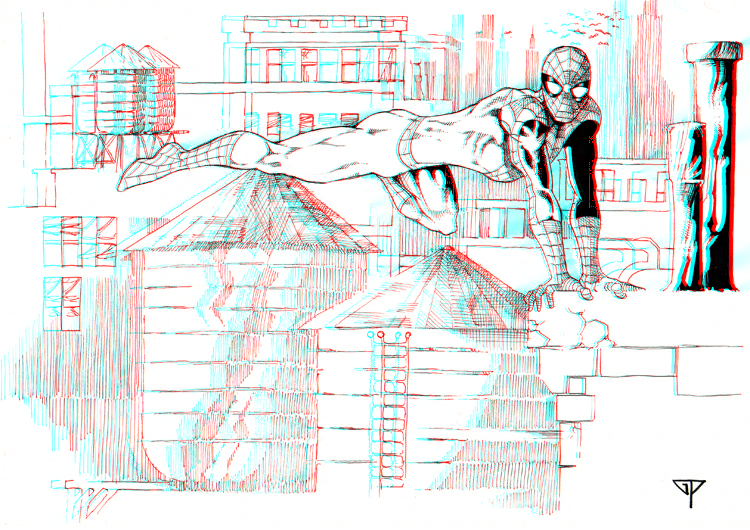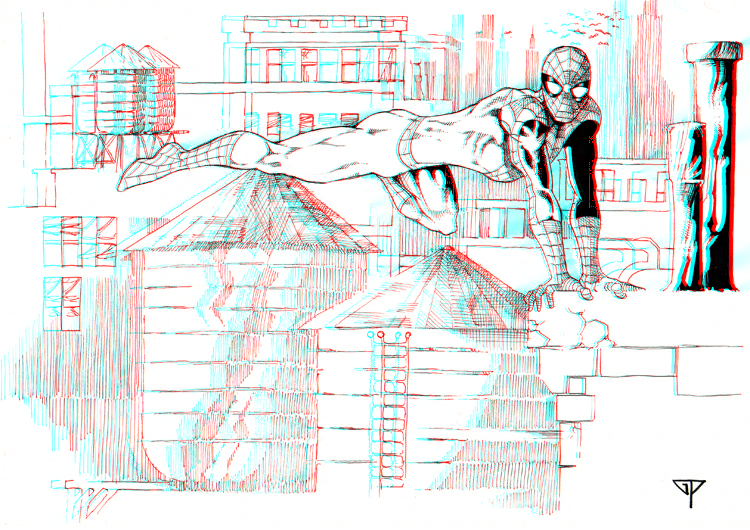 Watch

works really well Jérôme! very enjoyable

Reply

Thanks, I really had pleasure with that one. I also liked the fact that there was only lines on the original art. It makes the result really interesting to see.
By the way, thanks for the fave

Reply

Oooh Le déliire ! Je suis touché, c'est trop classe de voir ses dessins en 3D. Je te remercie très chaleureusement Jérôme c'est .. fantastique, above the coolness ! Trop joyeux de voir ça. Je vais commencer à le partager demain sur mes réseaux ! T'es au top !
Reply

Celui-là rend très bien. Il était vraiment cool à faire (et comme j'avais mon après-midi de libre ...). Et le noir et blanc donne un côté old school que j'aime bien.
Et puis, l'original est vraiment excellent. Je suis très fan de ton dessin

Reply

Merci Jérôme !

Dis, tu as quoi comme lunettes 3D ? J'ai trouvé ça sur le net :
www.cdiscount.com/high-tech/ac…
T'en penses quoi ?
Reply

Ben moi, j'ai des lunettes en carton qui commencent à bien fatiguer. J'ai envisagé éventuellement de prendre ce type de lunettes en plastique qui ont l'air un plus durable. Les couleurs des filtres ont l'air d'être les bonnes. Je suis en train de regarder sur Ebay et je vois le même type de lunettes à 1 euro ou 2 euro et les vendeurs ont de meilleures évaluations (ex :
www.ebay.fr/itm/Lunettes-3D-No…
).
Reply