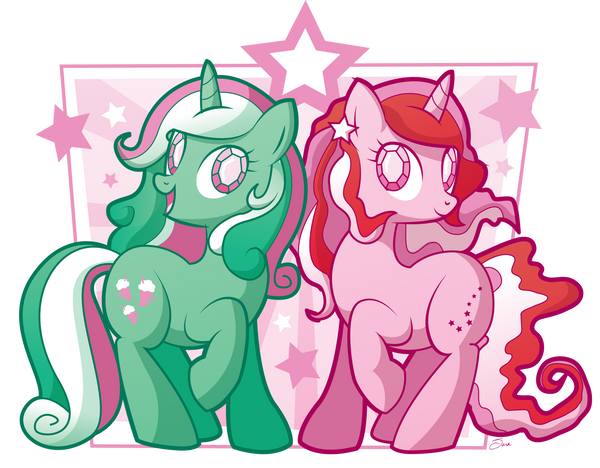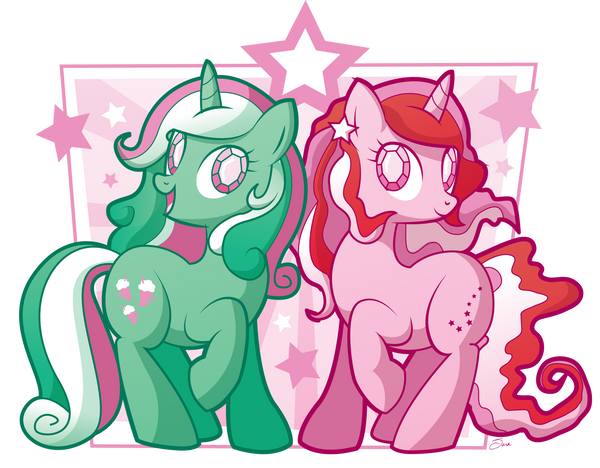 Watch
Ages ago, someone asked me if I'd do a drawing of Fizzy. I randomly sketched Fizzy and Galaxy yesterday, so I decided to ink them today. Here they are, I hope you like 'em! As always, thank you so much for looking!

Reply

I have been me asking for Fizzy and Wind Whistler. I'll gladly take Galaxy too. She's another of my favorites.
Reply

They are adorable.

Reply

I wanna hug them both but mostly Fizzy!
Reply

Love the twinkle eye ponies. I don't see much art of them.
Reply
The lovely Twinkle Eyed Ponies.

Still in love with Fizzy till today.

Reply

I like the twinkle eye ponies a lot, too. I still have a bunch of my childhood ones.

Fizzy was the first one I ever bought as a child.
Reply
Nice.

Wind Whistler is my #2, the Brainy Smurf of pony, or at least Twilight Sparkle's ancestor.
Reply

Reply

This Deviation was featured in the following Equestria Daily Post
www.equestriadaily.com/2017/10…
Thank you for providing pony material for all of us to enjoy

(This bot is unofficial, it is NOT affiliated with Equestria Daily. If you do not wish to get these notifications anymore, please just block this account.)
Reply