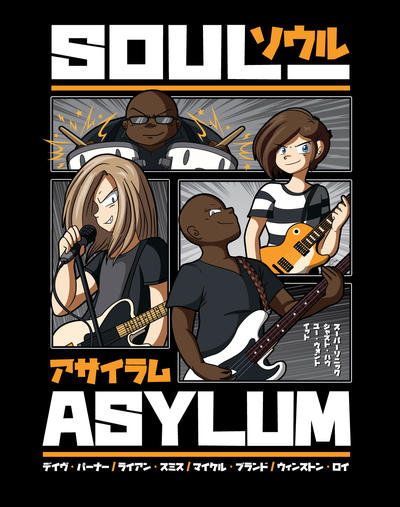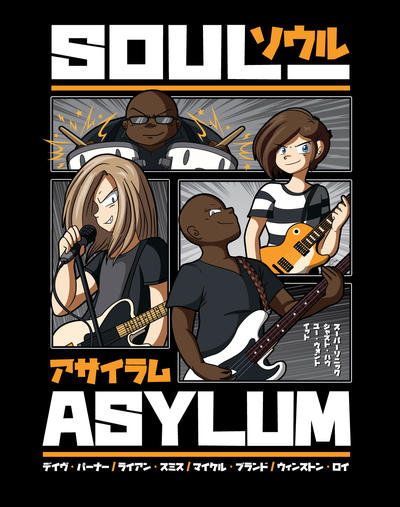 Watch
I've been working on this on and off for the past 3 years because I couldn't get it right. I finally decided to sit down this week and finish it. So, here it finally is, after 3 years of not being able to get it right and four excruciating hours of trying to fix it when the file completely broke yesterday.

If you are unfamiliar with the band Soul Asylum, here's some of there music:
www.youtube.com/watch?v=dSt3v_…
I hope you like it and thanks for looking, as always!


Reply

It just says "Soul" up by the word Soul, "Asylum" by Asylum ... and at the very bottom it says the band members names: Dave Pirner, Ryan Smith, Michael Bland and Winston Roye. Oh, and the text by Winston, the bassist, says "Supersonic, just how you want it." It's a line from their song "Supersonic." I had a friend in japan help me because I wanted to make sure I did it right.

Reply