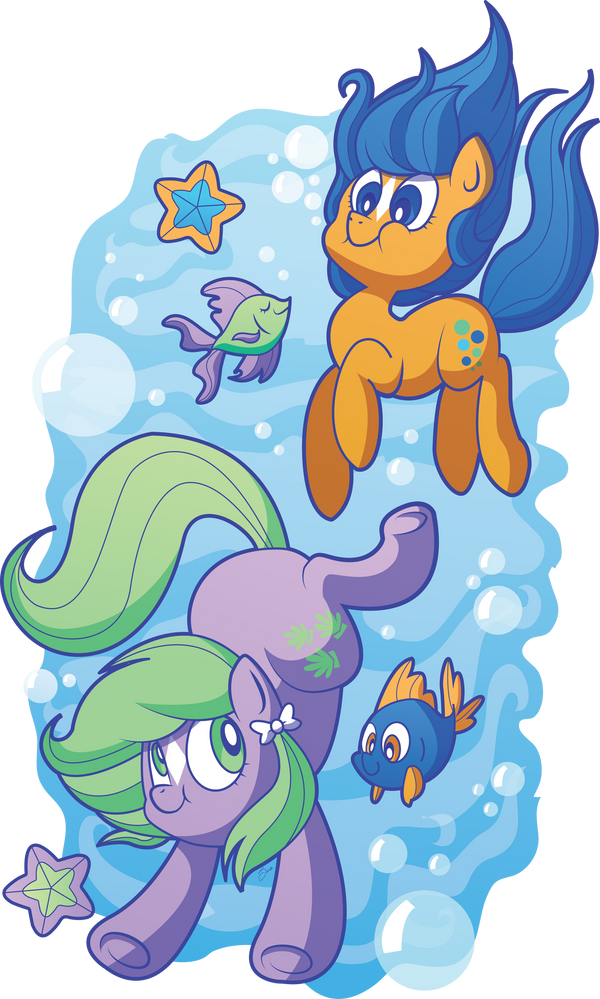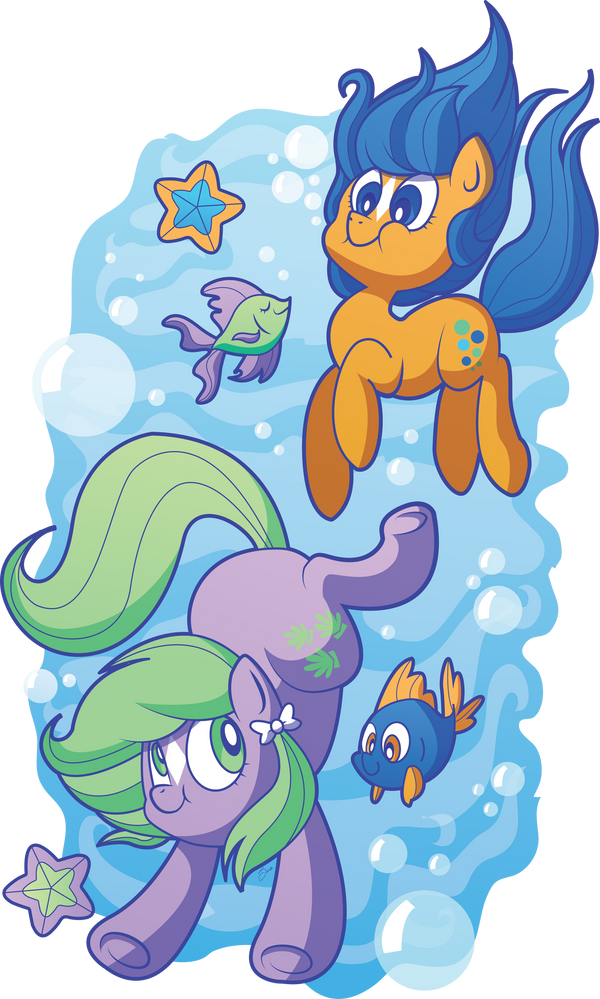 Watch
Here's an illustration of my very first two favorite childhood ponies, Bubbles and Seashell. This started out as just a drawing of Seashell swimming with some fish, but then I sketched Bubbles and decided to include it. Hope you like it! Thanks for looking, as always!

These two are often overshadowed by Applejack and Bow-Tie because of their prominent roles in Rescue at Castle. Nice to see great art of them.
Reply

Bubbles was my favorite in that original mlp episode. I was such a weirdo, I always liked obscure, random characters.


Heh, "was."
Reply

They are so cute and happy. I love how you've drawn them.

Reply

Why does the underwater world just fill us with childlike wonder?
Reply