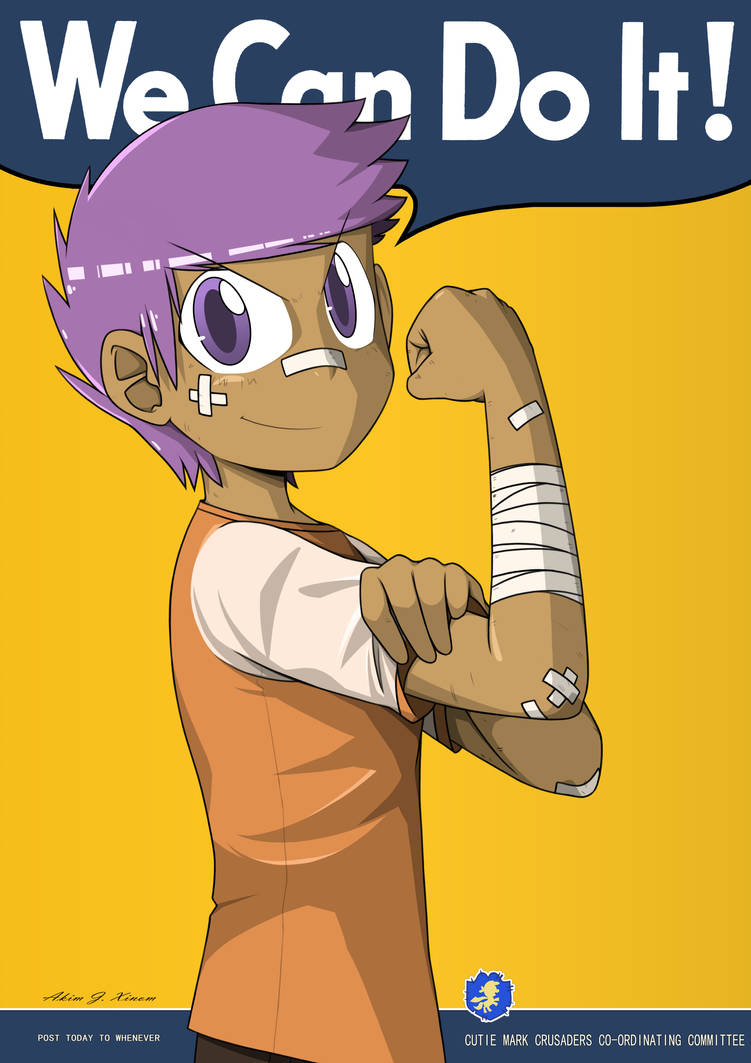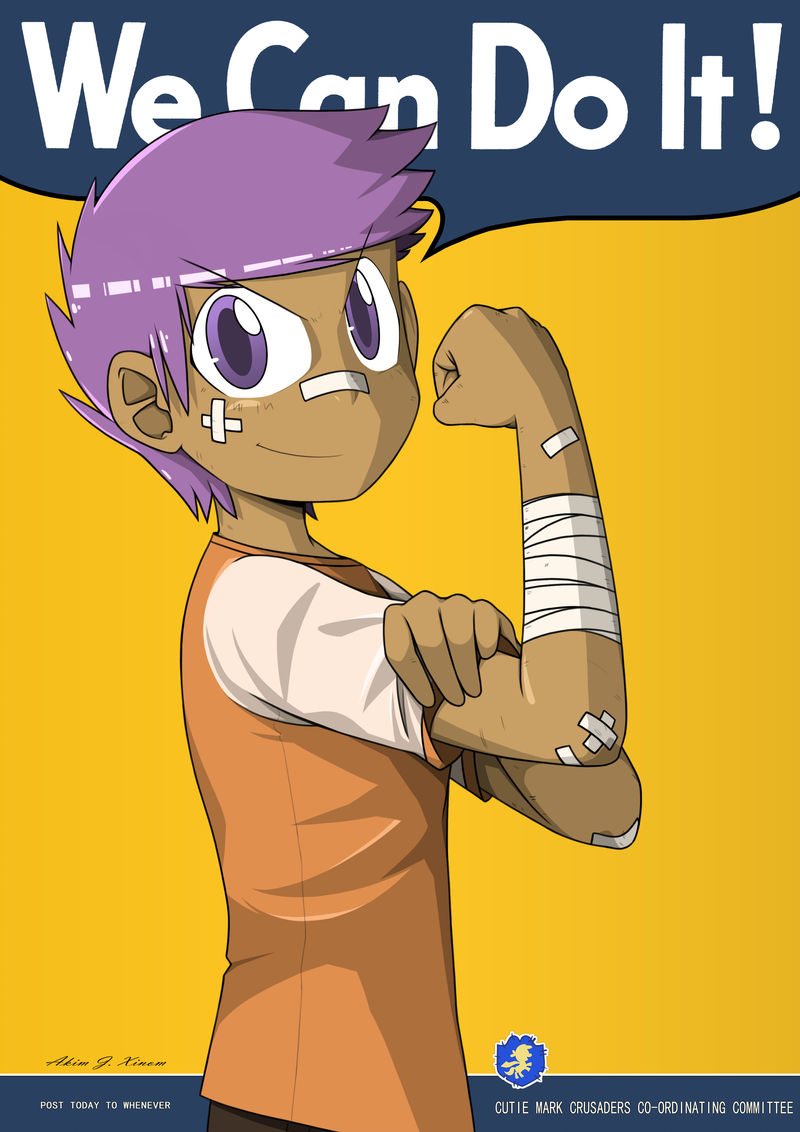 Watch

Scootaloo the... seam...welder? that sounded better in my head.
Reply

how bout Scootaloo the flying pony?! maybe his cutie mark is pffttt flying, maybe...
Reply

This is the Scoot that beats every person that makes fun of her disability.
I love it.
Reply

Reply

Having small wings means nothing! YOU CAN STILL FLY. IF YOU BELIEVE IN YOURSELF.

Totally not corny.
Reply

Of course we CAN do it!
Everything is possible if we truly believe it...

Reply

Than it's possible for something to be impossible thus breaking the rule because it's impossible but if there is nothing that is impossible that breaks the rule too because that means it's impossible for something to be impossible which still breaks the rules because it is an impossibility so that rule breaks itself and makes itself impossible.
Reply

oh ... >//<
Of course, "Everything" is very abstract alone... (My English is not too good to make those kind of statements easy to see...)
Reply

Yes! yes it is... Thanks : )
Reply

Reminds me of an employment agency which I used to work for. One of their buses had similar logo on it. Bunch of thieves bu the way XD
Reply
Wow, the injuries.

Reply

We can get our Cutie Marks!
Reply

You draw an adorable human Scootaloo. Probably the best representation I've seen.
Reply