Patreon
|

Instagram
|

Twitch
|

Youtube

-------------------------------------------------------------------------------------------------
Time to fulfill my promise on the fan art!
Season 3 make me fall in love with this short chibi. lol

I am very excited for the second part of season 3.
Come and support me on Patreon!

As I am warming up with creating valuable things and getting better and fast with art. Very good thing is gonna happen in March~ What could it be?

A longer livestream? More giveaways? More tutorials? Beginning working on manga pages? Or all of them?

Fan art portal: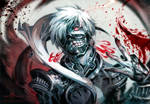 Image size
900x742px 785.14 KB