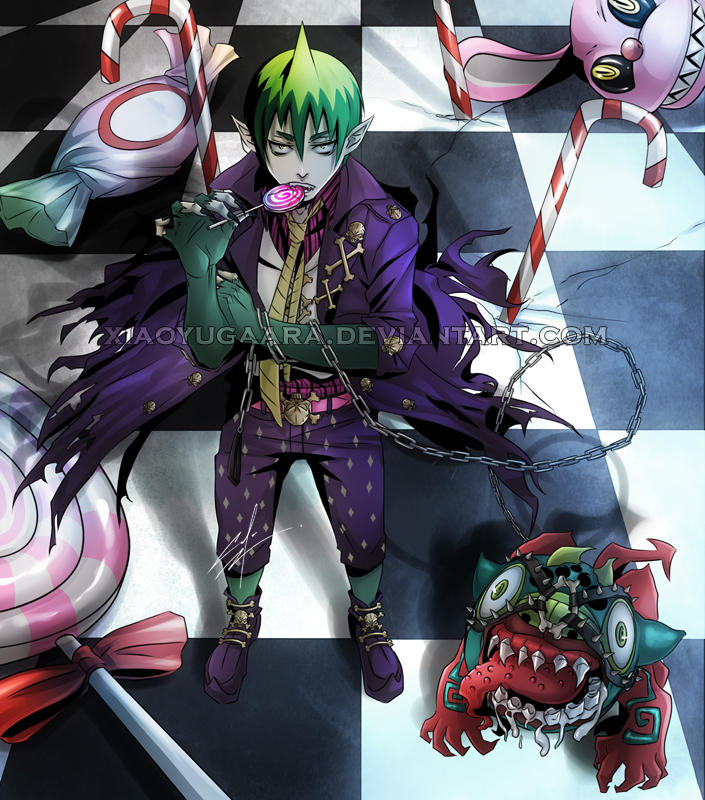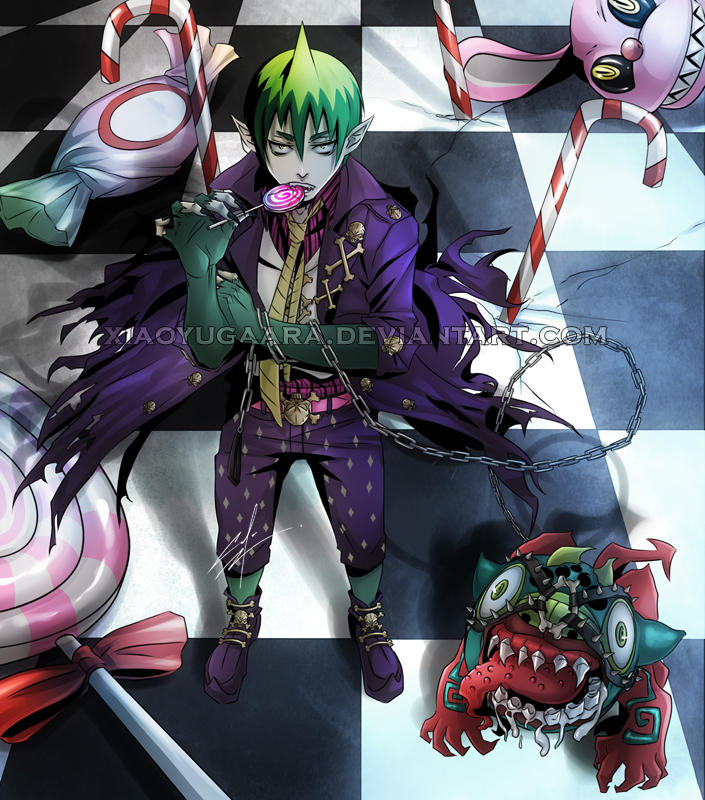 Watch
Amaimon and his cute pet Behemoth.
he is a demon, not a dwarf. i just want to draw life size candies and pink stuffs

its been months since i last used this coloring style.
dang~, why does my fave characters always die...
hope in teh manga he's still alive.
oh yeah, he turned to a cute hamster now XDD

commission info
thanks for viewing, comments and faves are greatly appreciated.
please don't steal or claim my fanarts as yours. thank you.