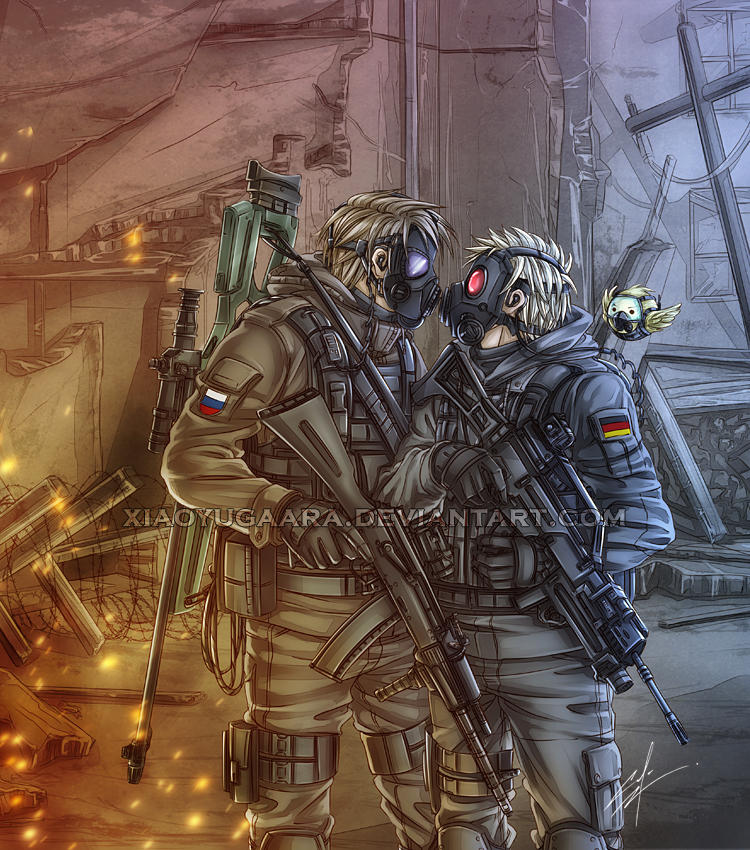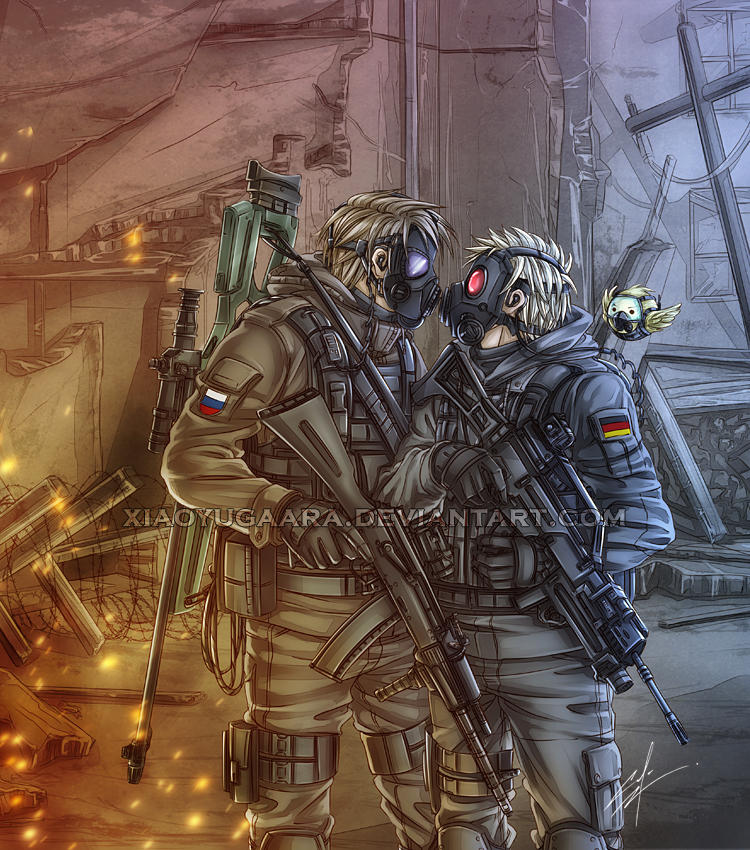 Watch
originally Gilbert was facing the other way around, when i flipped him to look for mistakes, their heads/gasmask connected and as if he and Ivan were kissing...i didn't turn him back

this is only 20% of the actual size; grayscale coloring then slapped some colors after, i mainly used neutral tones here. this was easier than i expected. it's the most detailed RusPru drawing i did (so far) but not the hardest.
i want this to look badass, but yeah...i don't know... it became fluffy~?? it ended differently from what i've planed.
they're so covered, next time, i'll strip they're clothes off coz they're easier to draw without it! XD
i deserve to draw some RusPru porn after this haha
*TUMBLR
*PIXIV

commission info
thanks for viewing, comments and faves are greatly appreciated.
please don't steal or claim my fanarts as yours. thank you.