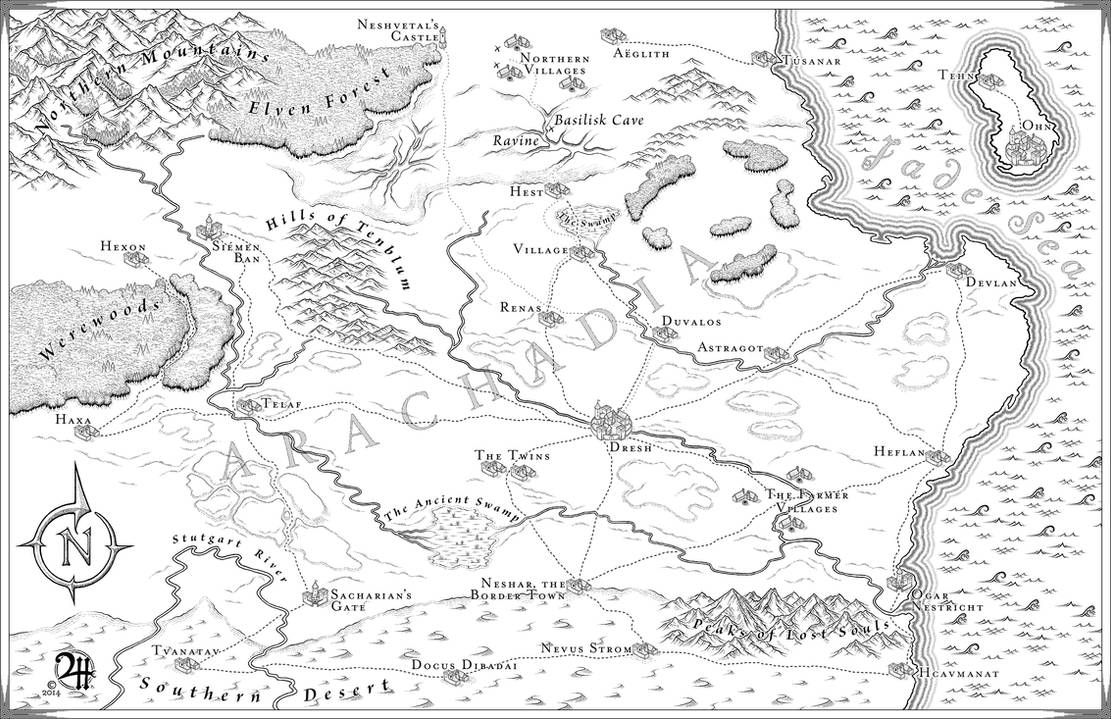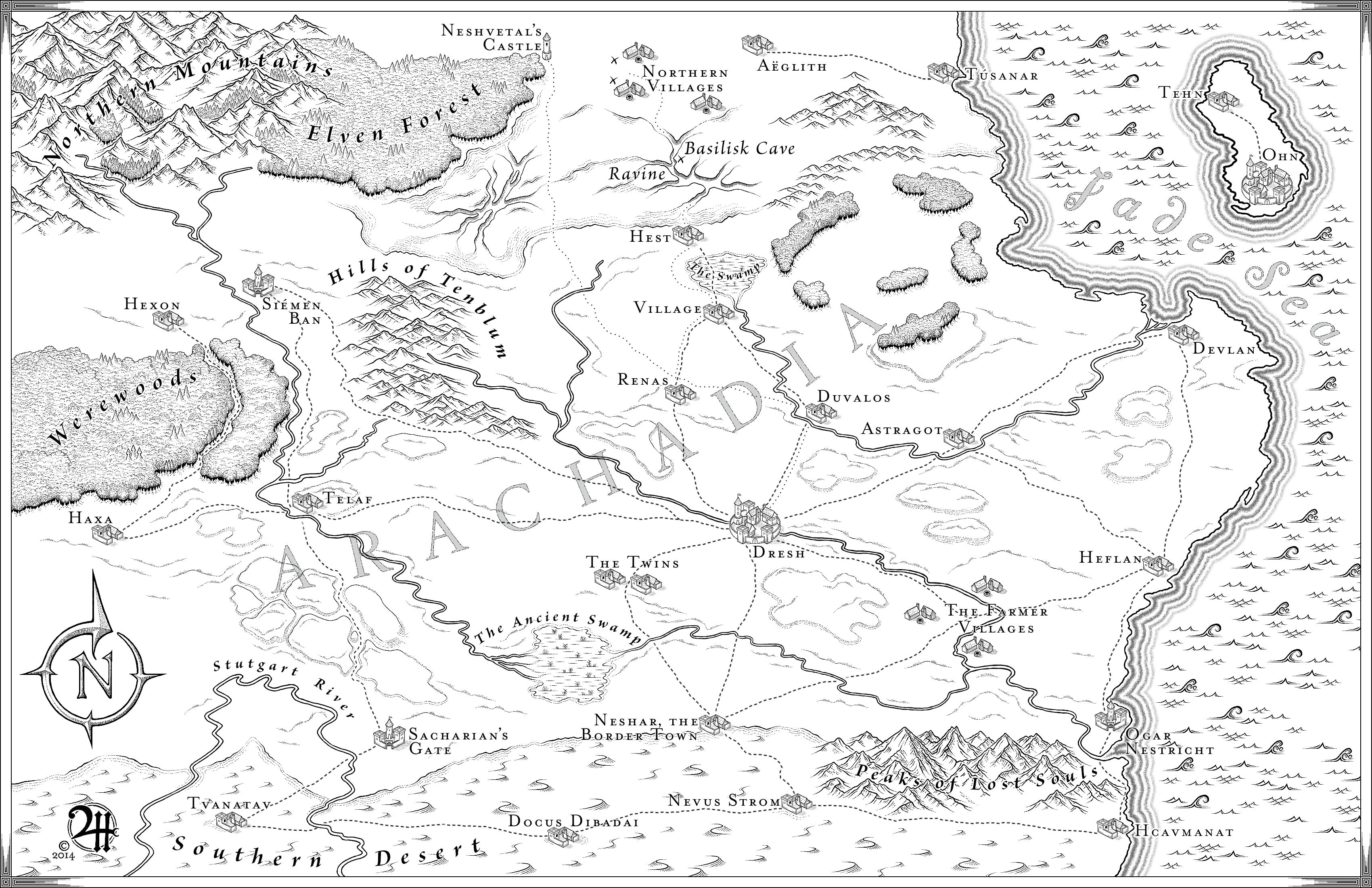 Watch
This map graces the interior of a fantasy novel, detailing the lands, paths, and movements of the people therein. I have not yet read the book, but I hope it does well. The map was commissioned by the author.

For commission inquiries contact me: christian [at] stiehl.net

Hi...hope you wont mind me asking...how much for this detailed map? thanks
Reply

Hey Christian! Fancy meeting you here. Thanks for telling people about me! Google knows everything, you know.
Reply

No problem at all. I'm careful about client confidentiality during the design phase, but once I saw your web site and the information about the novel I thought it was safe to point people in your direction.
Reply

Great map. Love the mountains
Reply

Excellent work, I really like the way you made the mountains.
Reply

Reply

Reply

Reply