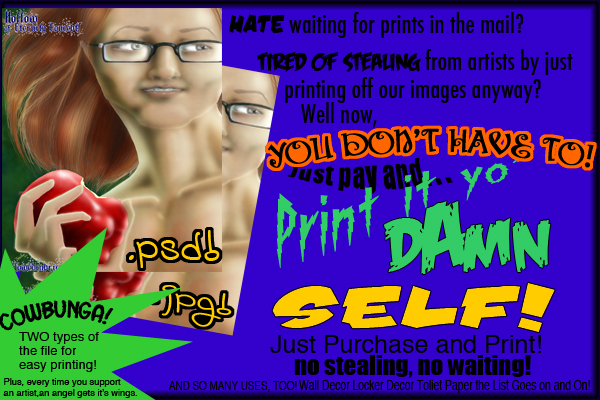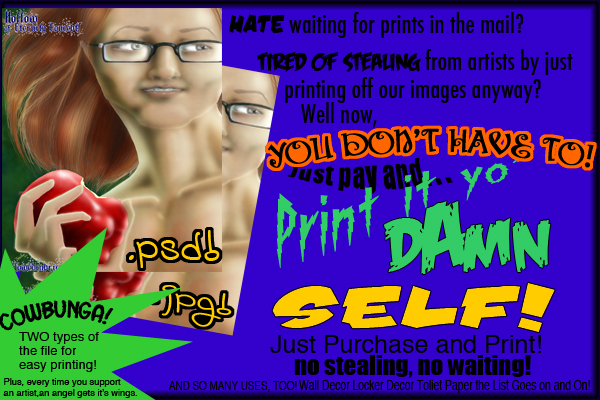 Watch
Maybe you really like this illustration of Hollow :
[link]
But can't afford the print--maybe it's the shipping, maybe it's the waiting--if you want something, you want it NOW!
Well, this is for you: This bundle includes the full-scale .JPG
and
.PSD. You can print it out and post it up
today
! No more stolen, cropped off images--for a mere 100 points, you can save big, and have that sensation of instant reward!*
*I have no idea if this will give you a sensation of instant reward.
Hollow is an original character from my manga Eternity Concepts
Warning: Mature
Please check out the
dA group!
You can also read Eternity Concepts at:
MangaMagazine.net
(Note: More mature pages do not show on this site, but do on the official site and the mirror)
SmackJeeves
For instant update notifications:
Eternity Concepts Update Tumblr
with WIP and Sneak Peek pictures!
Twitter
Facebook Group