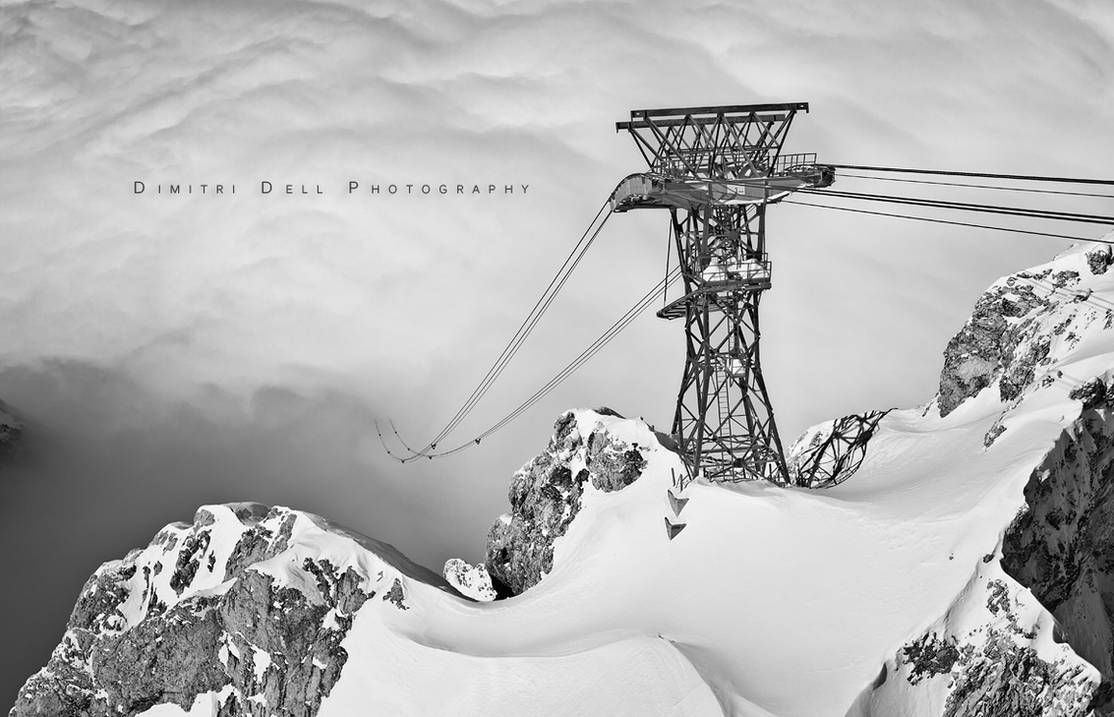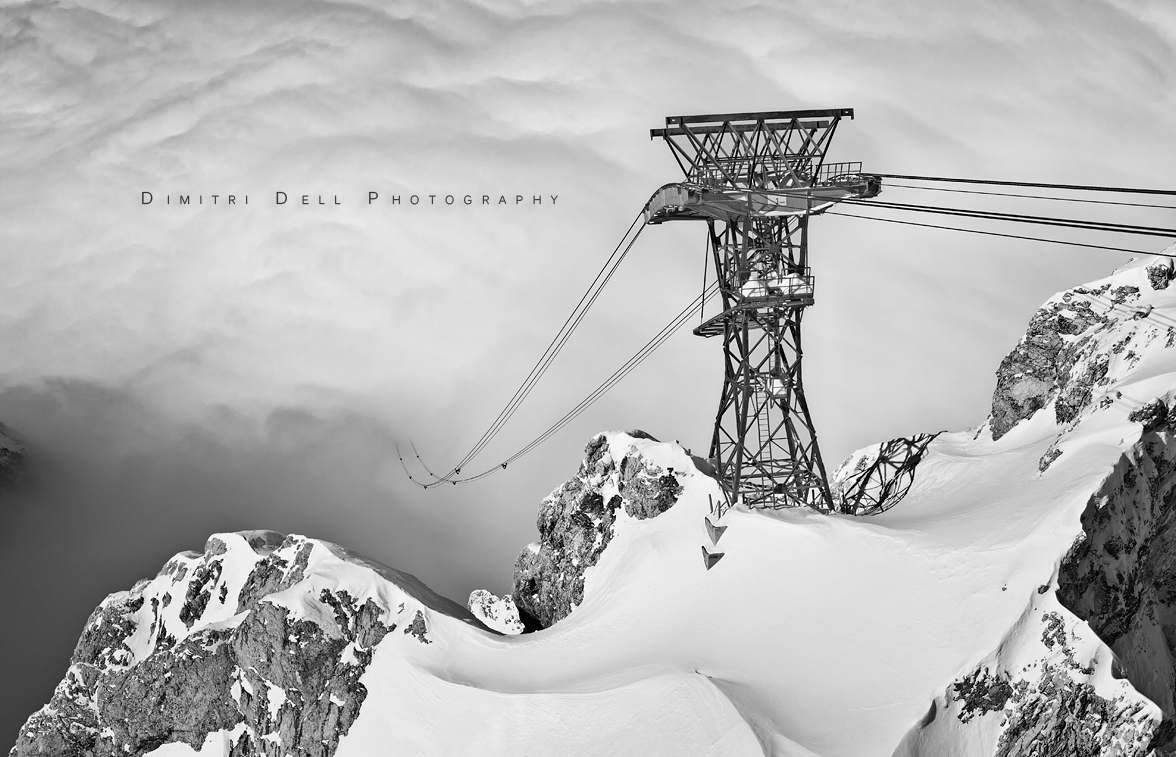 Watch
Zugspitze Cableway, Austria 2012

I took this photo at my honeymoon in Austria. My Women and me went up on the Mountain "Zugspitze". It was a cloudy day and I was worry about the view. The way up was very expensive so I had just this one chance. It was also the first time that I was seeing a real high Mountain.

At the top we break throug the clouds. Everything looked like a big pan of cream. This photo is from our cable car we used to move up.

:thumb291172527: :thumb291172406:

© d i m i t r i . d e l l . p h o t o g r a p h y . all rights reserved. my images may not be reproduced without my permission.
That is an amazing photo. Just the balance between the light and dark not to mention the perspective is nicely done! My eyes keep following the cable through the clouds hoping to see more of the scenery. I feel the same way about your other image in this series, the one where you're right under the cable.
Your image is peaceful but at the same time I feel a little bit scared because of the height and angle from which the image was taken. Literally I feel like I am going to fall off the mountain.
You have a very talented eye and have a unique view with this image and your other two. Nice work, I can't wait to see more.
The Artist thought this was FAIR
39 out of 40 deviants thought this was fair.