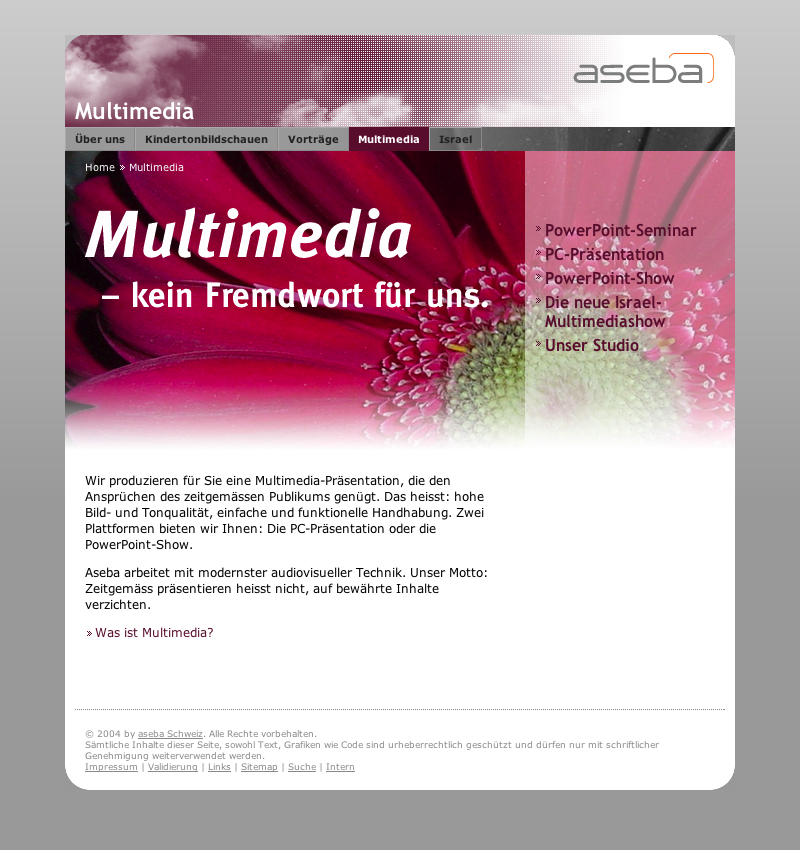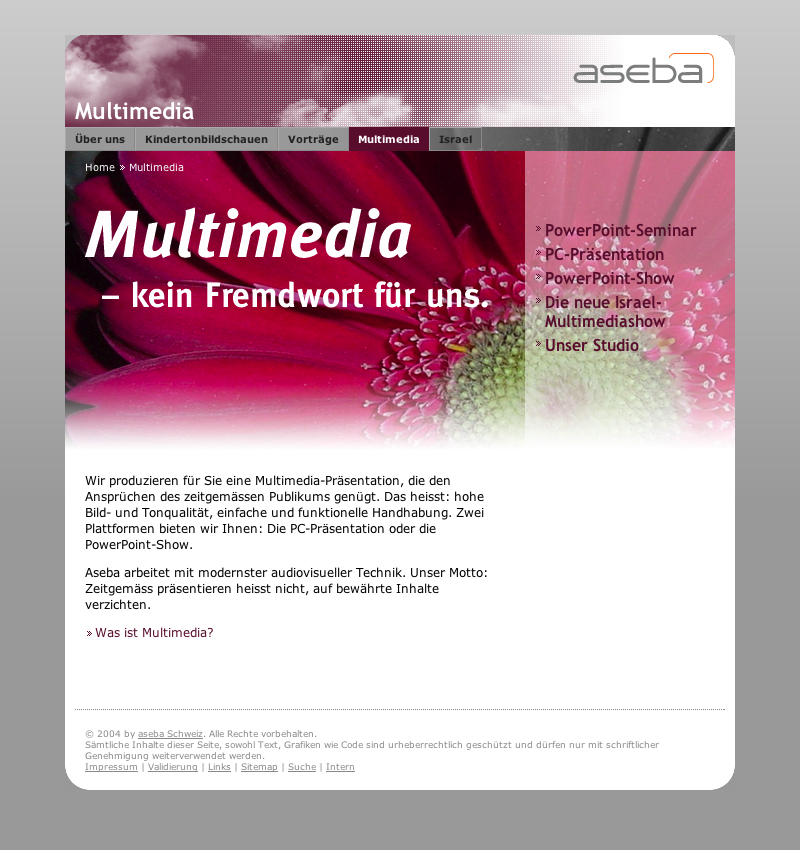 Watch
Web Interface I recently completed. Basically built up using XHTML Strict and CSS. The point was to create an interface that is both easy to navigate for visitors and easy to maintain for the owners. Therefore, I tried to reduce the amount of images to be edited to a minimum. Instead, the header is made up of a semi-transparent PNG so the background color can shine through. Best visit the website
[link]
to see it working.
The design needed to sport rounded corners, as it should ressemble a slide frame, which is the company's business: slide shows. Biblical ones. Ugh.
What I did not anticipate was the fact, that the owners actually do like to edit images, so later in the design process, more and more images have been introduced. Maybe I should have been more strict on this, as those people are not
that
talented, nor do they have that much taste, so they already inserted some quite ugly graphics. But, well, I don't care, I did my work, and I can't teach them taste. (Unfortunately)
Please note:
I take no responsibility for the content of the page, I may even strongly disagree with it. I made this website for a former classmate who's father runs this business. I definitely do
not
belong to this kind of people. Au contraire ...