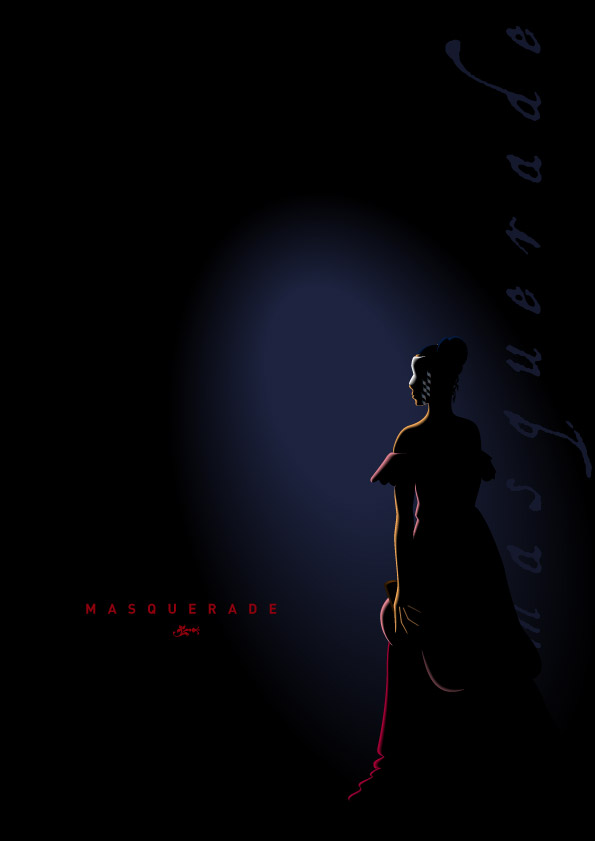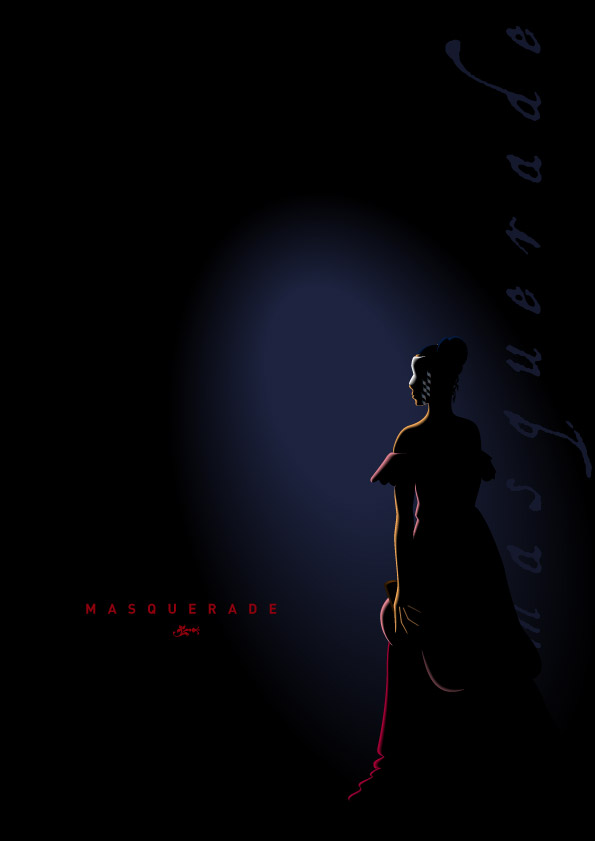 Watch
Invitation for another ALRIK-Monstersession (A special RPG-Event with 2 or more Groups playing together the same adventure).
The theme was "Masquerade", set in a environment similar to french renaissance. The players have been invited to a masquerade. During this event, the host's daughter gets possessed by a demon and starts to slay the guests ... to get feeling, how this could have looked like, visit this
deviation
... (thanks ... this picture was really inspiring while preparing the session!)
The picture is the frontpage of the PDF-Invitation we, the masters of the Session, sent out. The point was to present a general feeling, what could happen, without giving to much away (the slaying-part had to surprise the players, and it definitely did ...)
I tried to incorporate both a modern typography and an old, classic feeling, and with combining DIN and ornaments from Bodoni, I think I succeeded.
The person (more or less Adena, tho host's daughter) has been roughly sketched with pencil and the traced in FreeHand. The layout has been done in FreeHand as well.