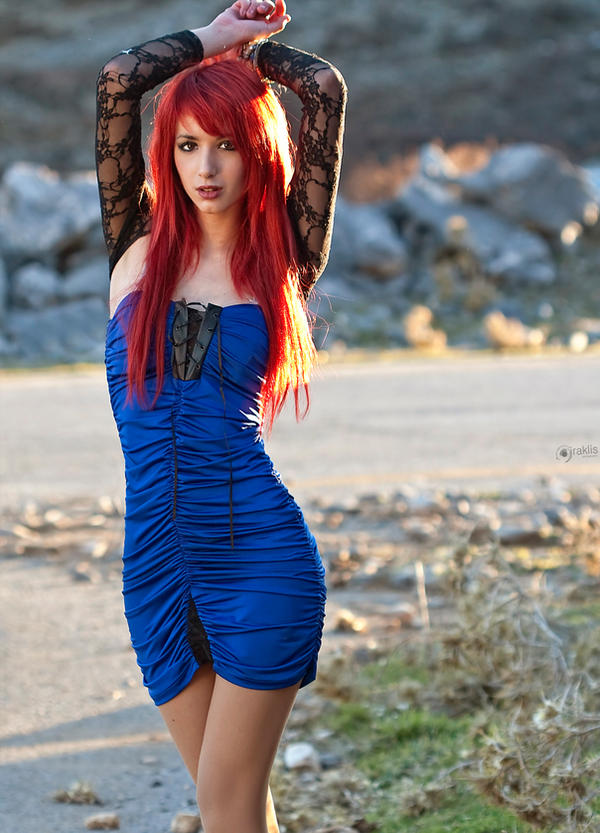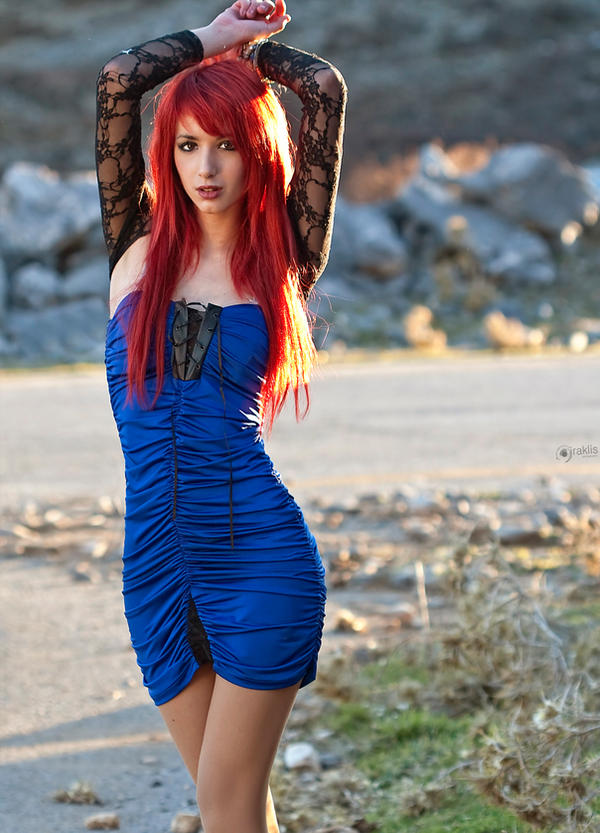 Watch
Model : Stella see more on
Photo Model
Follow me on
Blog
Facebook
500px
More from the same model
More portrait work
A striking photo made by the unusual and contrasting colours of amazing blue dress and orange-red hair, the beautiful model, and the pose.

I feel this picture is let down somewhat by the composition which is not up to the high standard of much of your other works. The hand is chopped off at the top. The model is moving out of the frame rather than into it. The background is a bit messy and too complicated. It's made up of 5 separate blocks which tend to distract rather than enhance the subject. I think the bare left armpit breaks the symmetry a bit too much.

Despite these limitations though the picture still has strong impact. The colours and pose really pull the eye. The backlighting provides a nice softness, warmth and mood to the picture.
The Artist thought this was FAIR
1 out of 1 deviants thought this was fair.