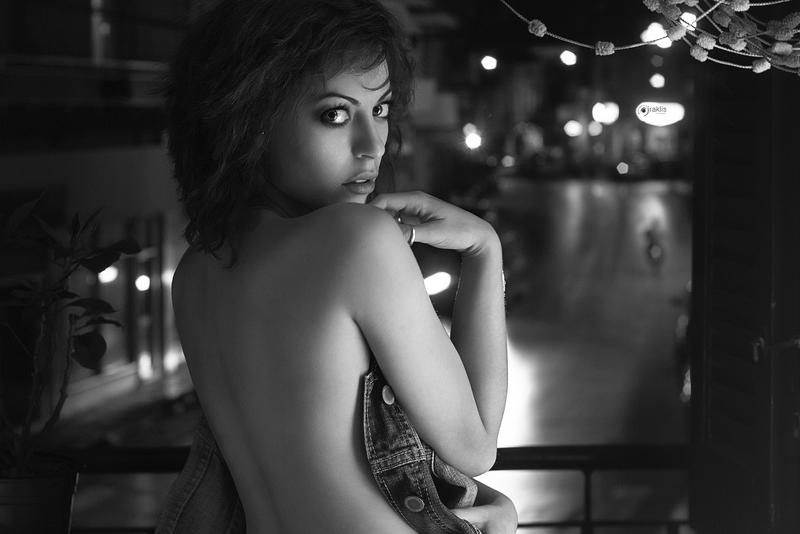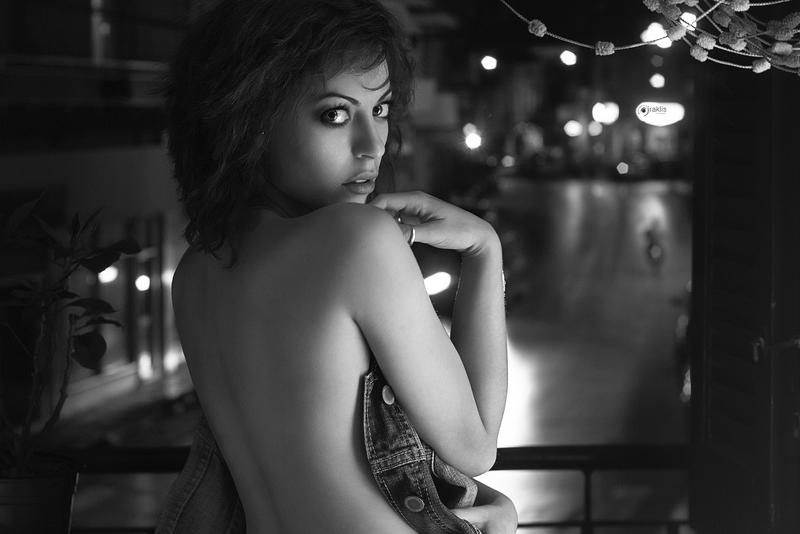 Watch
A great shot. The depth of field give goo subject isolation. The lighting shows the curve of her body well. Her expression makes it appear she just got caught changing. That would leave the question of why she is undressed in pub like view of the observer to figure out. It leaves the story of how this scene occurred a mystery. I wouldn't change much of anything about this photo, except maybe the ring on her thumb. It draws the eye a bit and does not appear to add anything to the story, a slight distraction. It is a very well image.
The Artist thought this was FAIR
15 out of 15 deviants thought this was fair.
i love the contrast between the background(an urban night view)and her body.an also she try to cover her body with a gear and that`s make her skin seems more soft and smooth.
she could be the symbol of natural soul of human(wild and nude)and the civilization around it.
the way she looks at the camera is mysteries and we can`t realize what she really want to say.(her beautiful face and her eyes are hypnotizing at the first look)
perhaps she does`nt belong to this space,perhaps she is a lost fairy or...
lights and shadows are really good.this photo is really brilliant!
(my english is not really good,sorry if i had some mistakes.)
The Artist thought this was FAIR
9 out of 9 deviants thought this was fair.