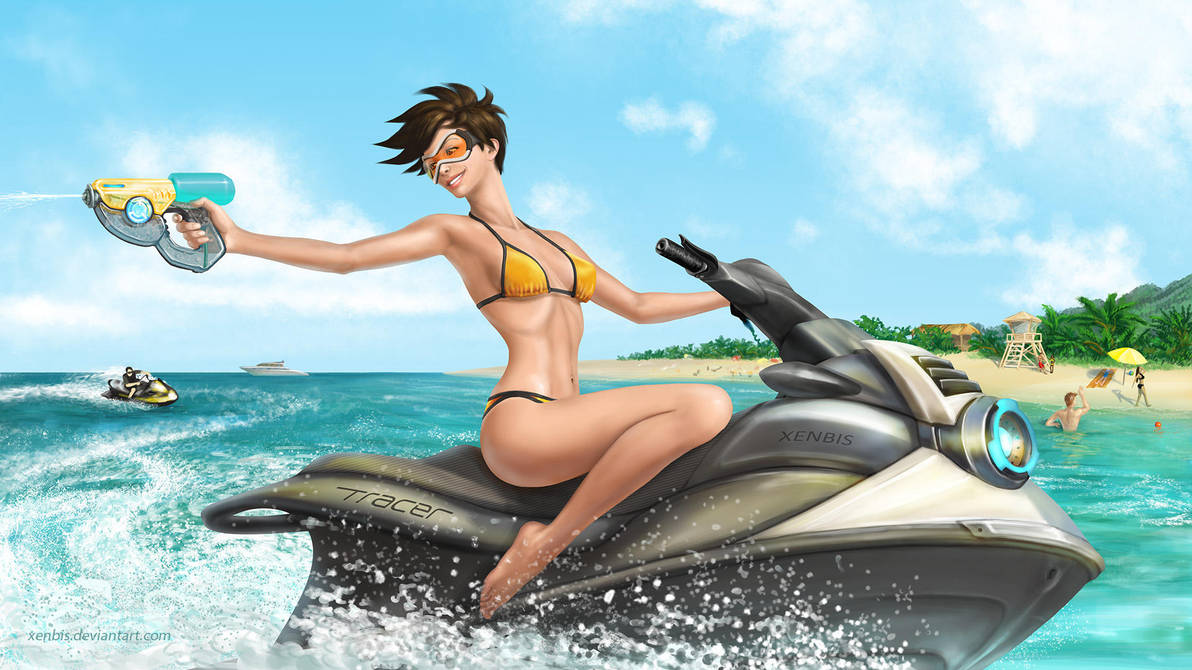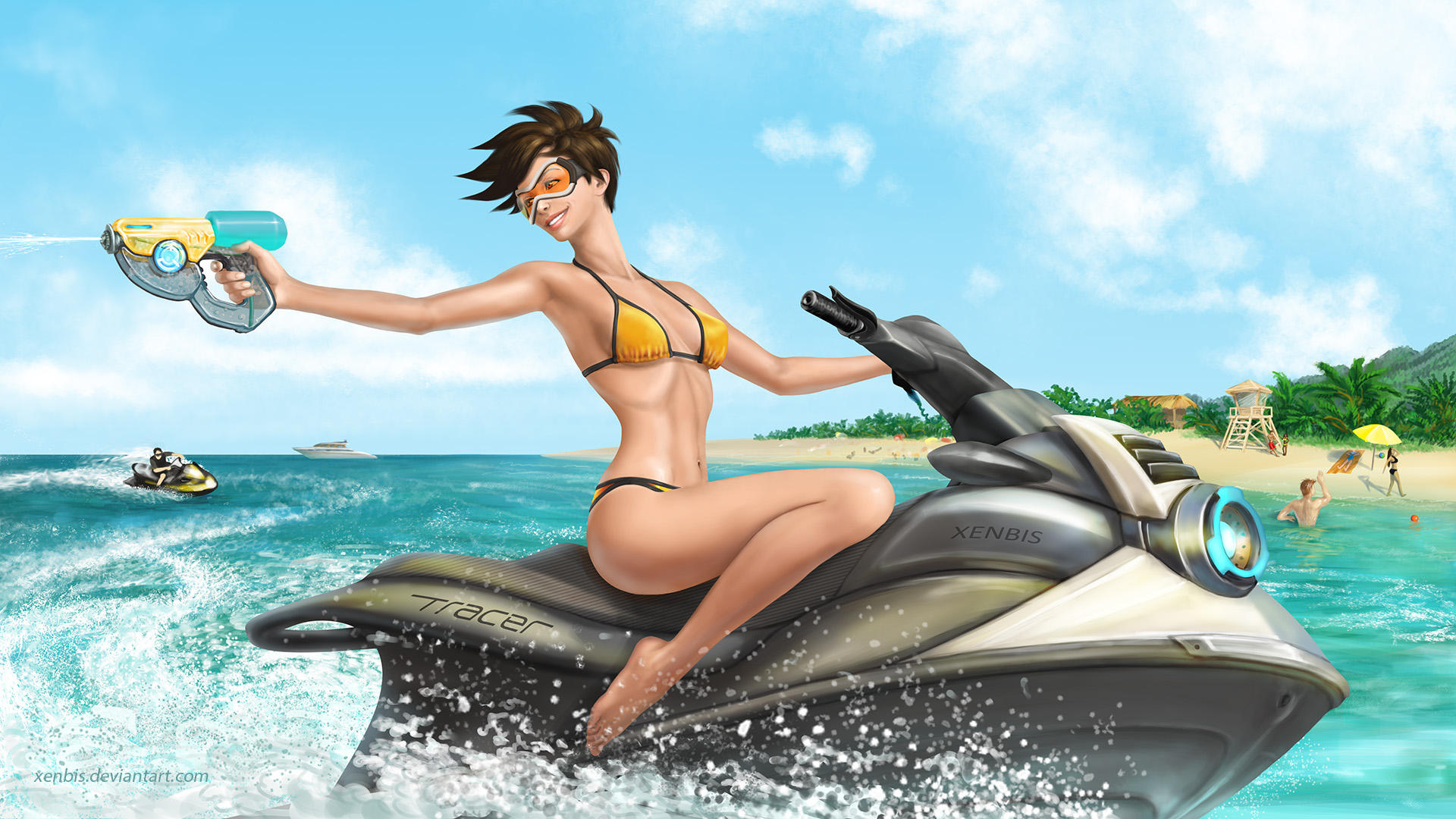 Watch
"Still have a dry spot? Here, I'll fix this for you." - Tracer.

Version in wetsuit is here.

Also check out my
Amorous Widowmaker

Over
WATCH
me!
Support me

on Patreon
and get
Hi-Res, NSFW, progress animations.

Her time device being a part of the jetski is a nice attention to detail.
Reply

Reply

Obvious lesbian is obvious. She's a pretty cool character and her guns make even me want to get a pair of them for target practice.
Reply

Thanks! I like her guns too! (And her other goodies as well

)
Reply

No kidding. Seriously, she is one sexy woman, from her perky hair to her wild personality. She has to be one of fiction's most badass LGBT women in the military. And anyone who disagrees can go shove a barrel cactus up their ass. Her guns remind me of my favorite weapon from Red Faction 2: the dual nano machine pistols. God, I so remember the massive gun boner those gave while mowing down my brother and our friends on 4 person multiplayer when I was a kid.
Reply

God damnit. I'm just trying to some in the sun, next thing I know I'm getting shot in the dick by some video game character. This is why I hate the beach.
Reply

Reply

This is absolutely magnificent! Keep it up.
Reply