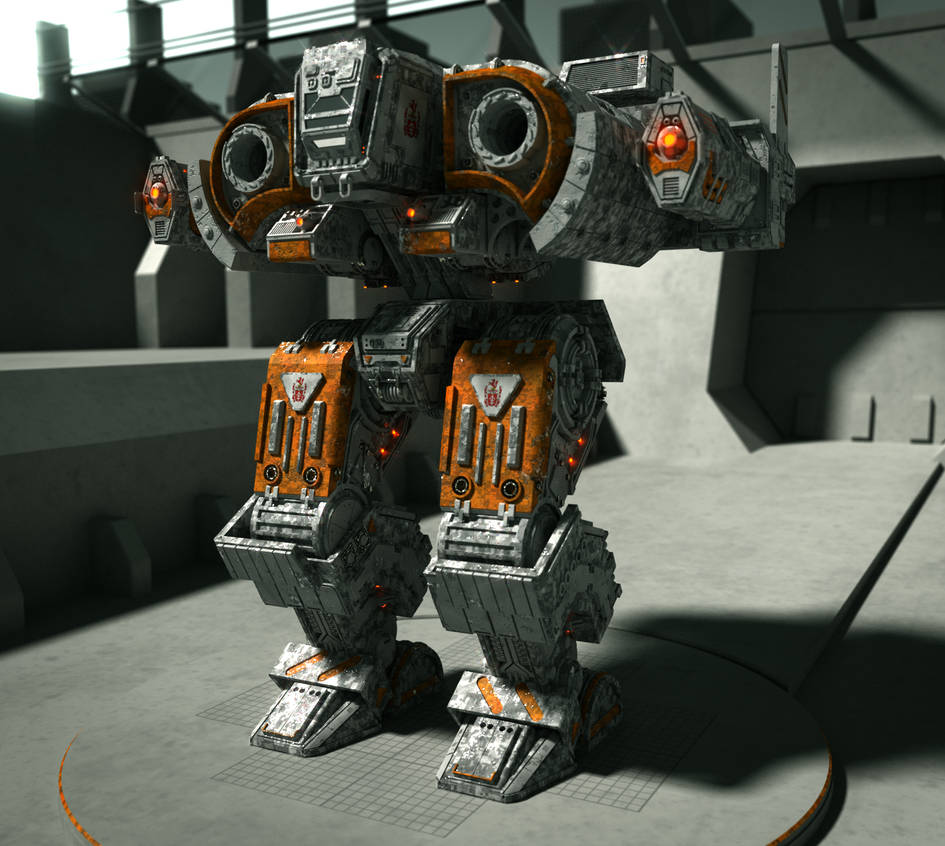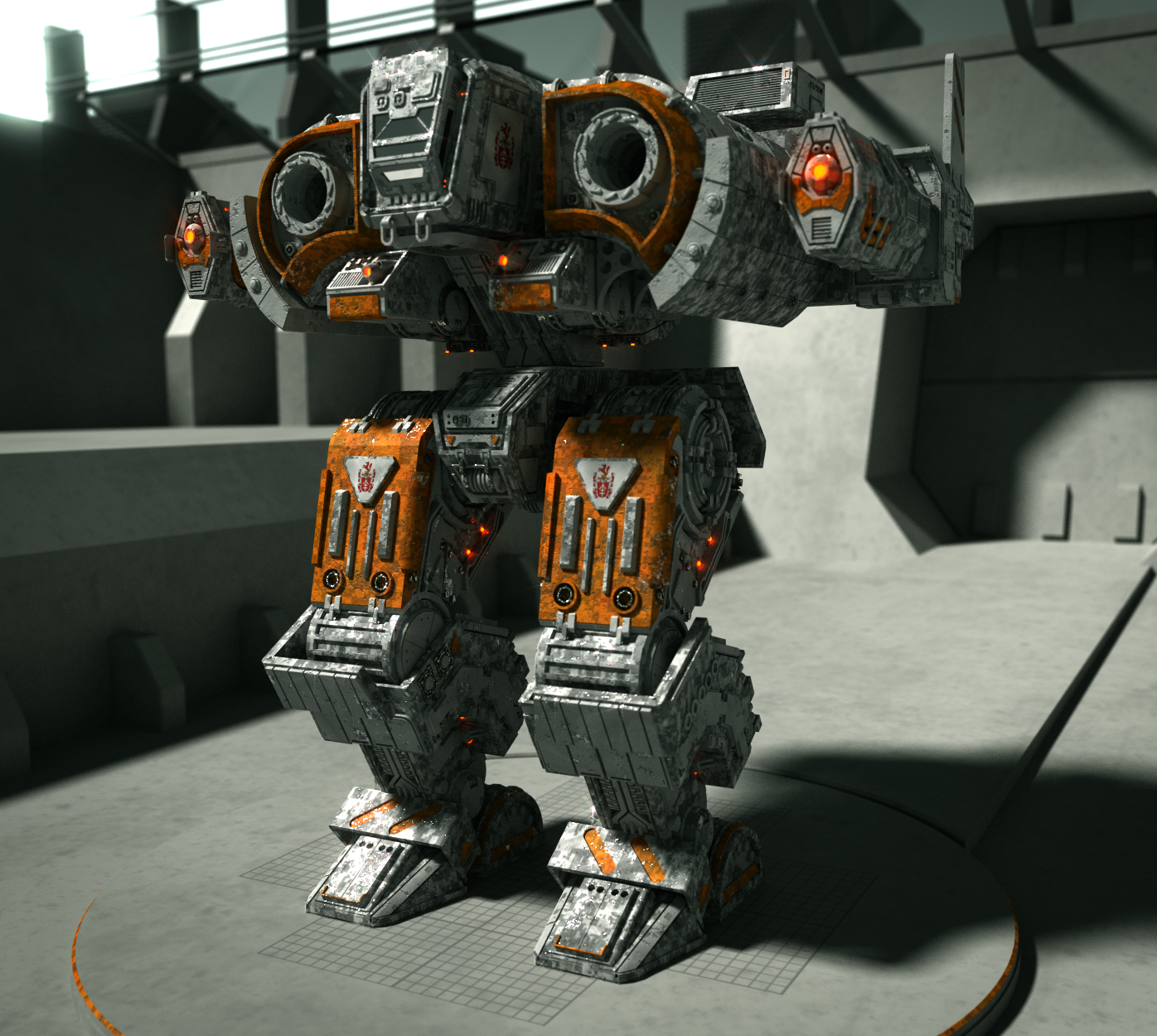 Watch
So I wanted to do something serious with cycles. I already had countless test-renders, but only random stuff, not worth showing.
Then I remebered I once made the Fafnir BattleMech, and I wanted to improve it "somewhere in the future"
To throw in a catchy slogan: "The future is today!"
I had to completly remodel the Mech, because some time ago (one or more years) my harddrive crashed. But it wasn't so bad, I had detailed concept arts and stuff.
So this is it ... I probably worked about 10-15 hours on it, scattered across a week or so. From the first material tests to the final render. I love the fact cycles supports CUDA, so rendering is super fast

Here
[link]
is a link to the old version for comparison.
I hope you like it!

Reply

GReat to see this old giant again. Haven't tried cycles yet.
Reply

I actually prefer the lighting and camera angle of the previous version. These shadows seem a bit harsh. Maybe you composited the color curves wrong or something.

But great texturing, those materials look great.
Reply