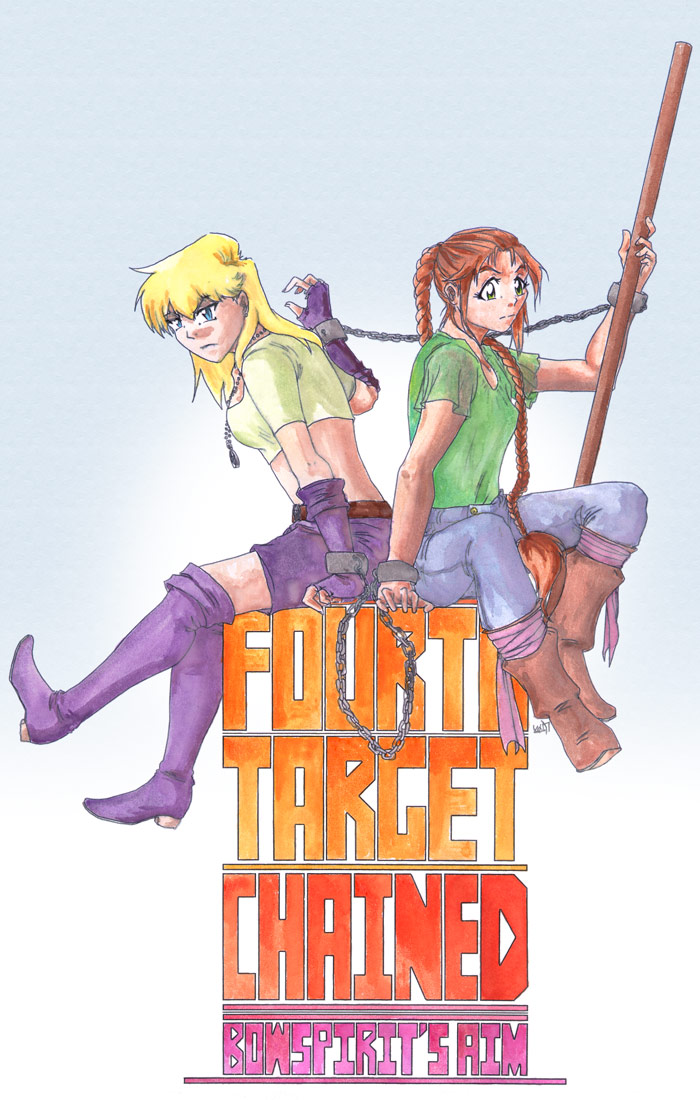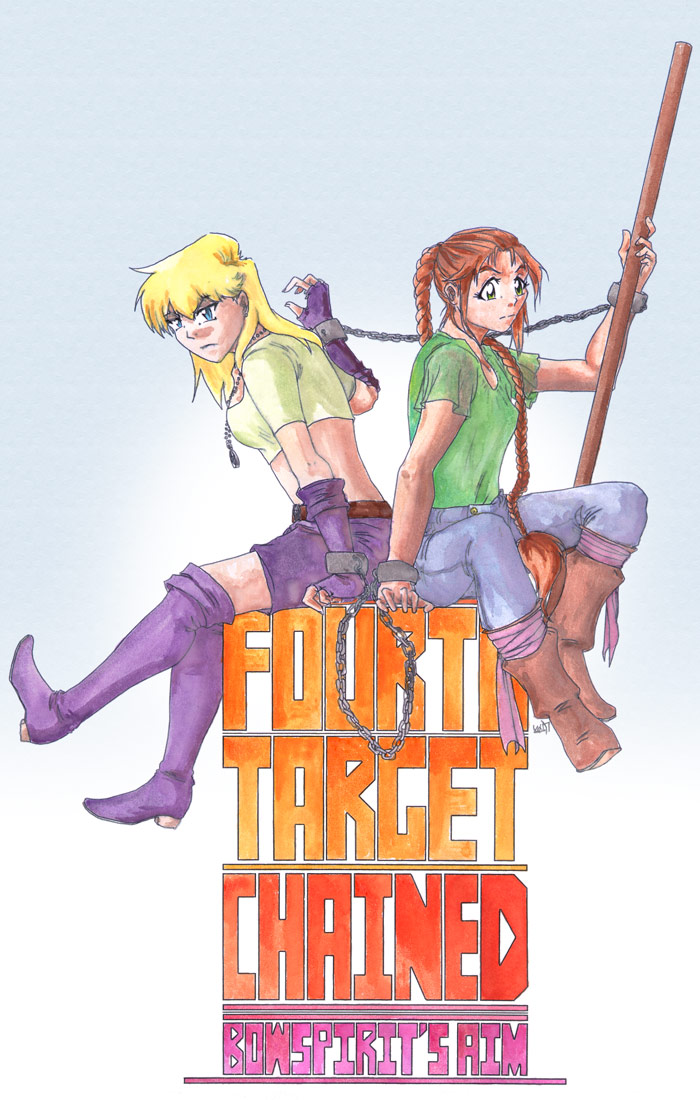 Watch
:: Quick Navigation ::
[First Target - Blood Moon]
|
[Second Target - Arrival]
|
[Third Target - Midnight Raven]
|
[Fourth Target - Chained]
Finally, the start of the chapter that I've been looking forward to! Almost out of character introductions and on to actual character building

Sevvie Reves and Karralyn Greensleeves are characters from my ongoing webcomic,
Bowspirit's Aim
. Sevvie—the blonde—is a vampire with a short temper, a mischievous streak a mile wide, and no tolerance for bigotry or narrow-mindedness. Karra, on the other hand, is a naive young priestess out of her goddess' cloistered halls for the first time in her life and lacking experience both with the "real world" and seeing the shades of grey that exist in it. Needless to say, they don't get along very well with each other

BA updates on an irregular schedule, both on my tumblr and here at
xella
.
Watercolour, with a bit of Photoshop cleanup ("Chained" bled like a stuck pig, haha). Not sure about the background (also PS!), I might come back and add to it, but just plain white looked weird and I couldn't think of anything else

Current Page:
[Fourth Target - Chained]
Previous Page:
[Sunset]
Next Page:
[Sunrise]